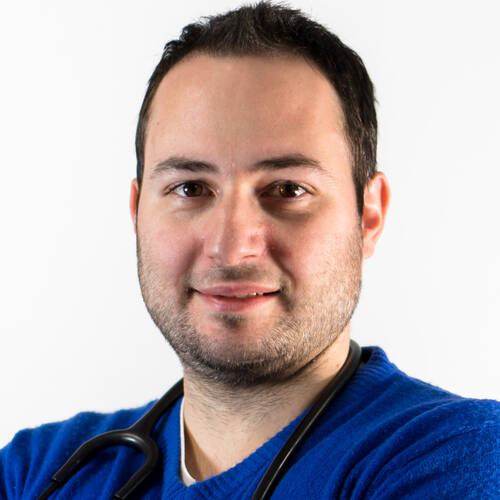 Julien Fahed, MD
Gastroenterology
3116 Willett Dr., Laramie, WY 82072
307-233-2700
phone
307-472-2883
fax
Specializing in
Colonoscopy and upper endoscopy
Management of hemorrhoids
Endoscopic bariatric therapy for obesity
Inflammatory Bowel Diseases
Interventional/Advanced endoscopy
Small bowel endoscopy/capsule endoscopy
Dr. Fahed understands the importance of listening to patients and building a professional relationship based on trust. He also believes in bringing personal, social psychological and spiritual factors into the healing process.
He is the principal and co-author of many published manuscripts and abstracts in leading international journals in the field of Gastroenterology and Endoscopy.
When Dr. Fahed is not helping patients, he enjoys traveling, spending time with his family and sampling new and interesting cuisines. He also plays the guitar and piano.
MD - Universite Saint Joseph, Beirut, Lebanon
Internship - Universite Saint Joseph, Beirut, Lebanon
Residency - University of Massachusetts, Worcester, Mass.
Fellowship - Aurora HealthCare, Milwaukee, Wis.