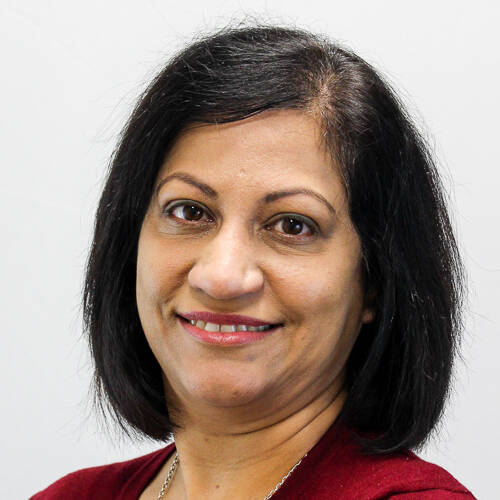 Sameera Fareed, MD
Internal Medicine
3116 Willett Dr., Laramie, WY 82072
307-755-4540
phone
307-755-4539
fax
Accepting New Patients
Special Interest In:
Hypertension/Hyperlipidemia
Obstructive Sleep Apnea
Osteoporosis
COPD/Asthma
Diabetes mellitus
Heart Failure
Dr. Fareed has lived in the United States since 1992, and has been practicing medicine since 1997. She joined Ivinson Medical Group in 2015. In her time outside of clinic, Dr. Fareed enjoys reading and spending time with her family. When asked what she enjoys about Laramie, she said, "Laramie summers are beautiful, and I enjoy going to the Farmer's Market... And Snowy Range is a fun destination during winter!"
MD - Aga Khan Medical College, Karachi, Pakistan
Internship - Beth Israel Medical Center,Newark, NJ
Residency - – Robert Wood Johnson University Hospital, New Brunswick, NJSaint Francis Hospital, Evanston, IL
Board Certification - American Board of Internal Medicine
License - Wyoming state medical license
My goal is to detect problems early and heal them agressively so that patients can live their best lives, for as long as possible.