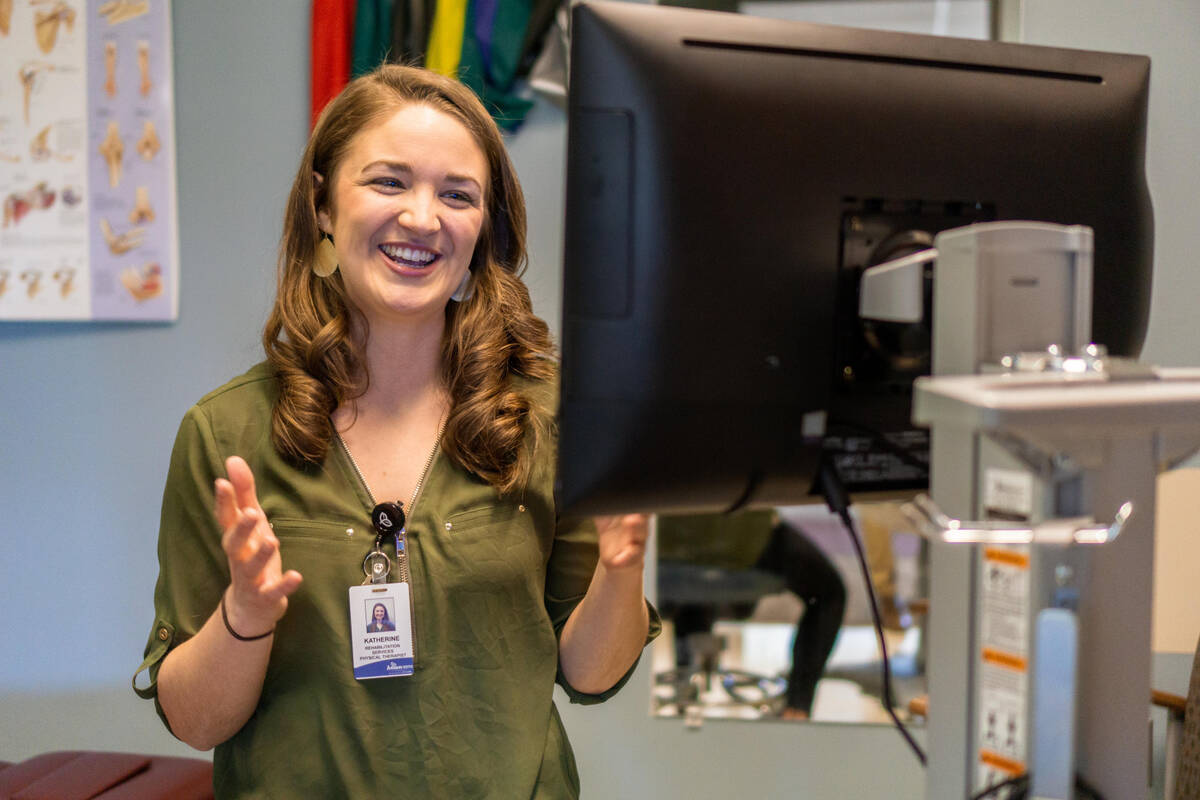 Tips for a Successful visit
Review tips that will ensure a suc­cess­ful vir­tu­al vis­it on our online blog, Ivin­son Vitals.
Meet with your provider with­out hav­ing to leave home. With vir­tu­al vis­its at Ivin­son, patients can log into their My Health Con­nec­tion patient por­tal, and meet with a provider over their phone or home computer.

Cur­rent patients of Ivin­son Med­ical Group or the Mered­ith and Jean­nie Ray Can­cer Cen­ter are eli­gi­ble for a vir­tu­al vis­it with their provider. Video vis­its pro­vide patients with a pri­vate, secure link through My Health Con­nec­tion that allows them to vis­it as if they are com­ing into the clin­ic. Vir­tu­al vis­its must be sched­uled in advance.
If you have suf­fered a seri­ous injury or have symp­toms of a seri­ous con­di­tion such as chest pain, dif­fi­cul­ty breath­ing, severe abdom­i­nal pain, or have a pos­si­ble emer­gency, please go to the ER or call 911. If you need a phys­i­cal exam­i­na­tion, lab work, X‑rays or oth­er pro­ce­dures, you need to see a provider in person.
Equip­ment Needed
You do need a few basis:
a computer/​tablet with a work­ing web­cam, speak­ers and microphone
or a smart­phone
Sched­ul­ing a Vir­tu­al Visit
If you are need­ing to be seen for:
cough
cold/​flu
sore throat
sinus infec­tion

UTI

vomitting/​diarrhea
Sched­ule a vir­tu­al vis­it by call­ing your provider's office.