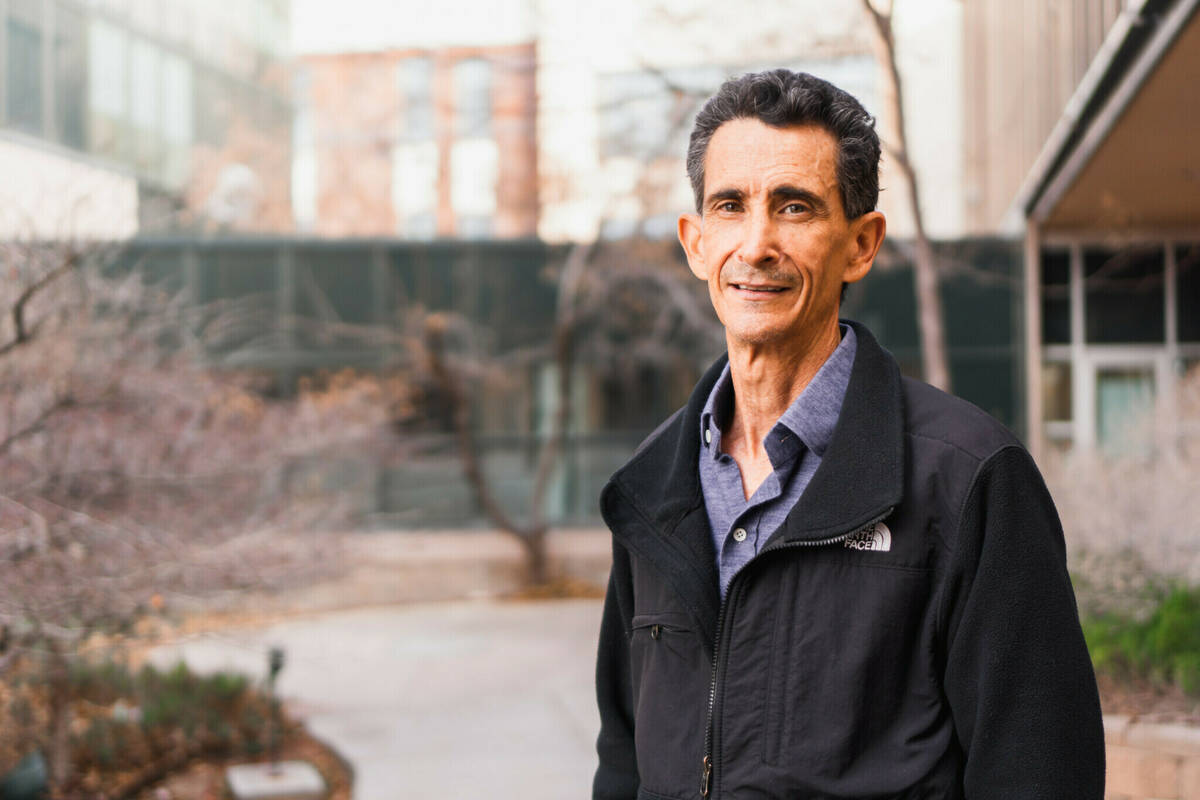 Press Release
22 November 2021
Dr. Mark Shaieb Joins Ivinson Orthopedics
Mark Shaieb, MD is the third orthopedic surgeon to join Ivinson's new service line, Orthopedics at Ivinson.
Originally from Southern California, Dr. Shaieb comes to Ivinson from Honolulu, Hawaii. He brings over 20 years of orthopedic experience to the Ivinson team specializing in total joint replacements with a special interest in shoulder and knee injuries and repairs.
"Dr. Shaieb is a well-established orthopedic surgeon that we are happy to bring onboard our growing team of specialists," Chief Executive Officer Doug Faus said. ​"He brings 31 years of diverse surgical experience and his orthopedic expertise is instrumental in bringing expert care to our rural community."

Upon earning his medical degree from the Medical School of Wisconsin, Dr. Shaieb took his passion for medicine to the United States Navy. After a year-long surgical internship at the Navy Hospital in Portsmouth, Virginia, he became a Navy flight surgeon. It was his work with the Navy that took him to Kaneohe Bay in Hawaii — where he decided to pursue orthopedics.
"The most important thing that drew me to practice medicine was the ability to help people," Dr. Shaieb said. ​"In my specialty, I like that I am able to perform surgery and help my patients immediately."
Following his orthopedic residency, he completed a fellowship in sports medicine with Kaiser Permanente and the University of California San Diego. In his additional year of fellowship training, Dr. Shaieb trained in the specialty area of shoulder and knee surgeries, which he has been treating since 2000.
Although a long way from island life, Dr. Shaieb is no stranger to Wyoming wilderness. While earning his bachelor's in Biology from UC Santa Barbra, he spent his summers in Wyoming's Teton National Forest as a Forest Ranger and firefighter.
"I am excited to treat patients in Laramie and from the surrounding areas" Dr. Shaieb said. ​"Ivinson is a great facility and is able to offer a really expansive range of services to the community, which I am excited to be a part of."
When he is not treating patients, Dr. Shaieb enjoys keeping up with his two daughters and making time for his own hobbies that include biking, hiking, kitesurfing, skiing and snowboarding.
Dr. Shaieb is currently seeing patients at Ivinson Medical Group, call or text 307−755−4540 to schedule an appointment today.
orthopedics at ivinson
Our specialty-trained surgeons are committed to providing the Laramie and surrounding communities with a world-class orthopedic experience.