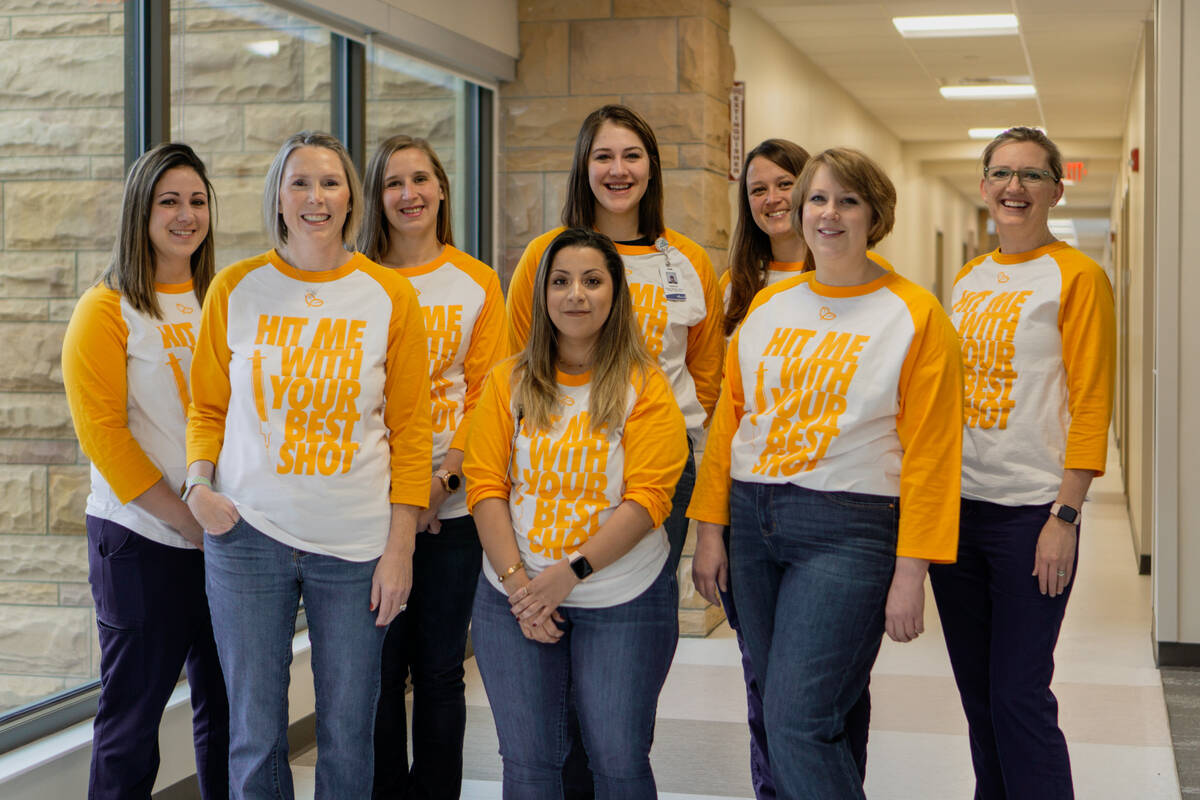 Featured Story
23 September 2020
Friday Flu Clinics at IMG
Fight the flu this cold season by getting your flu shot.
Throughout the month of October, Ivinson Medical Group will be holding weekly flu shot clinics on Friday afternoons between 2 pm and 4 pm.
It is recommended by the CDC that everyone six months and older receive their influenza vaccine annually. Individuals with pre-existing medical conditions, older populations and pregnant women are considered especially vulnerable and it is recommended they receive age-appropriate vaccinations.
​"Getting your flu shot is recommended every year, because of the spread of COVID-19 this year is especially important," said Lisa Rambo, Ivinson's Infection Preventionist. ​"Getting a flu shot may help prevent or lessen the severity of the flu and other respiratory illness if a person does become sick."
Due to current COVID precautions, we are asking that all patients planning to attend the flu clinic, call to reserve a time to receive their flu shot as we will be unable to serve walk-ins during this time.
Flu shot time slots can be reserved at (307) 755‑4540. When you come for your flu shot please be sure to wear a mask, limit the number of people that accompany you into the clinic to no more than one and reschedule your flu shot if you are not feeling well.
Patients that already have appointments scheduled in the fall and through the winter will be able to receive their flu shot at their regularly scheduled appointment time.
Ivinson will be offering three different kinds of flu shots, available at different price points. All variations of the flu shot are made for the prevention of both influenza A and B.
Fluzone Quadrivalent (standard-dose), Flublok Quadrivalent, and Fluzone High Dose will all be available at Ivinson.
"The standard dose Fluzone, which will be the flu shot most people get, is for ages 6 months and older.. Then we have the Flublok, this vaccine is safe for patients with egg allergies and approved for patients 18 and older. If you are pregnant, check with your provider before requesting Flublok," said Colleen Lang, Ivinson's Quality Director. ​"The final flu shot we are offering is the high-dose, which is recommended for patients 65 and over."
Most flu shots are covered by insurance. Out of pocket cost for a flu shot depends on which vaccination you receive. Out-of-pocket cost for the Fluzone Quadrivalent is $30. Flublok and Fluzone High Dose vaccines will be $60 out-of-pocket.
Flu shots will be available throughout flu season. Current CDC recommendations advise that individuals receive their flu shot by the end of October but encourages that vaccinations be given as long as flu cases are circulating locally.
​"Symptoms of COVID-19 and Influenza are very similar: cough, fever, chills, shortness of breath, headache, runny nose, muscle aches and fatigue," Rambo said. ​"Both viruses are spread in a similar manner; practicing good hand hygiene, covering your cough/​sneeze and staying home when you are sick can help prevent the spread of COVID-19 and the flu."
For more information about this year's flu shot and to schedule your flu shot, please call Ivinson Medical Group at (307) 755‑4540.