operator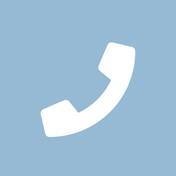 Our operators are happy to answer questions you may have about our facility and will help direct your call to the appropriate department.

directory
Quickly look up department-specific contact information here. You can text scheduling questions and general information requests to departments with a ​'Text Us' number.
*Standard messaging and data rates apply.
patient financial services
We want to make it as easy as possible for you to manage and understand your bill. Please call us and we will help answer any questions you may have.

PHONE

FAX

(

307

)

755

‑

4380

(

307

)

742

‑

2150
ivinson medical group
Located at the Medical Offices at Ivinson, Ivinson Medical group is home to twenty providers in nine different specialties conveniently located under one roof.

CALL or TEXT

FAX

(

307

)

755

‑

4540

(

307

)

755

‑

4539
centralized scheduling
Schedule outpatient testing, including: radiology, cardiopulmonary, sleep studies, clinical nutrition, renal nutrition and insulin pump instruction appointments.

CALL or TEXT

FAX

(

307

)

755

‑

4640

(

307

)

721

‑

4713