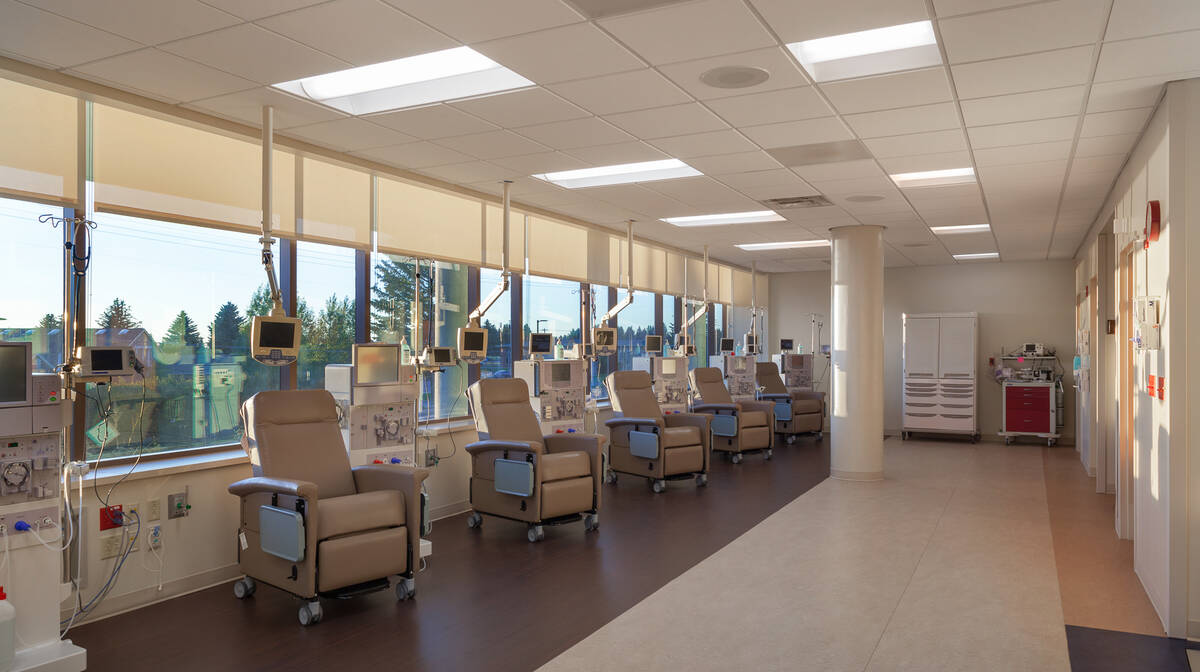 main line
(307) 755-4450
Monday, Wednesday, Friday
5:00am – 5:30pm by appointment only
additional services
We also treat patients with Chronic Kidney Disease who are not on dialysis. Our goal is to keep patients with kidney disease as healthy as possible through education and management of anemia in an attempt to avoid dialysis in the future.
We also prepare new patients coming to Dialysis by giving them a tour of the unit and having them sit and talk with other patients about their experiences on dialysis. Early referral is the key to making the transition to dialysis as easy as possible.
The Ivinson Dialysis Department serves the needs of individuals with end stage renal disease. Dialysis at IMH is small enough so each patient receives specialized, tailored attention, but large enough to house innovative, advanced technology and treatment offerings. We provide comprehensive care for local, regional, and traveling patients.
Opened in 1999, the Dialysis Department conveniently provides outpatient hemodialysis services for local residents and visiting patients. All patients receive individualized and compassionate patient centered care from highly skilled staff which includes RNs and a certified patient care technician. The department is lead by a certified nephrology nurse and a medical director that is board certified in nephrology.
Board Certified Nephrologists
Nutritional Counseling
Social Services Counseling
Maintained Joint Commission Disease Specific Certification for End Stage Renal Disease. This certification means our Dialysis program complies with the highest national standards for safety and quality of care. The Ivinson Dialysis Unit is one of only three dialysis units in the nation to earn this Gold Seal of Approval.
Awarded Planetree unit designation for providing patient centered care.
Maintain an active quality improvement program to provide excellent patient care.
Located within the hospital, the center offers convenient, immediate access to all other services within the hospital including laboratory, x‑ray, and emergency care.
Amenities include warmed blankets, individual televisions and nutritious snacks.