Graduate Nurse
Residency Program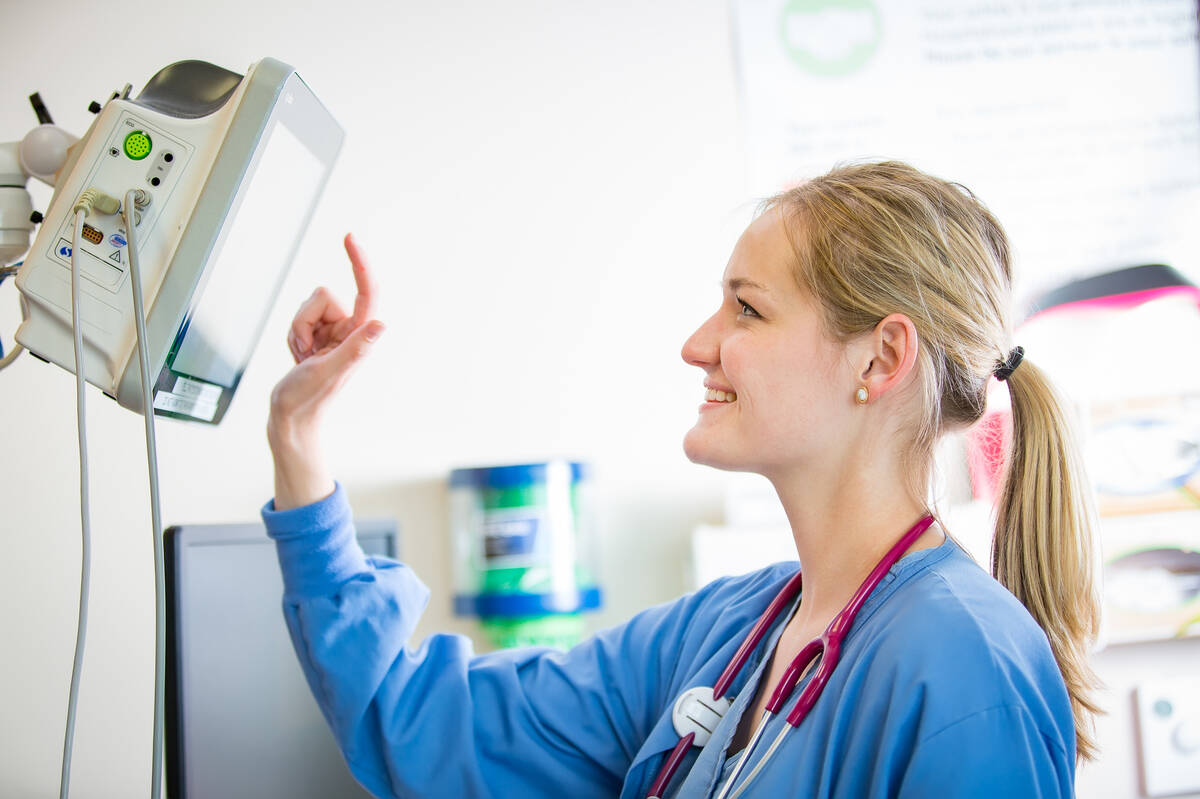 The Grad­u­ate Nurse Resi­dency Program at Ivin­son Memo­r­ial Hospi­tal is a one-year program for grad­u­ate nurses to take their skills and knowl­edge to the next level, bridg­ing the tran­si­tion between grad­u­a­tion and clin­i­cal excel­lence. This unique program is adapted each year with the most up-to-date infor­ma­tion to meet the needs of the students and the hospital.

In addi­tion to Hospi­tal, Clin­i­cal, and Nurs­ing Orien­ta­tion, Grad­u­ate Nurse Resi­dents will have depart­ment-specific train­ing and be part­nered with an expe­ri­enced Precep­tor. Precep­tors guide the new nurses on their path to become qual­ity care­givers, giving them support where they need it the most. Precep­tors provide the day-to-day atten­tion that helps Grad­u­ate Nurse Resi­dents find answers to their ques­tions, learn to use their crit­i­cal think­ing skills to improve patient care, and ulti­mately achieve clin­i­cal auton­omy.

Grad­u­ate Nurse Resi­dents also find guid­ance through the Ivin­son Mentor Program. Grad­u­ates of former GN classes will be paired with the Grad­u­ate Nurse Resi­dents as a resource and colleague. These Mentors are a sound­ing board for the new nurse and a bridge to devel­op­ing rela­tion­ships with co-work­ers on other depart­ments. The Mentor's friend­ship and extra perspec­tive help the Grad­u­ate Nurse Resi­dent on their jour­ney as they join our Plan­e­tree family.

Grad­u­ate Nurse Resi­dents will partic­i­pate in hands-on simu­la­tions and semi­nars conducted by Ivinson's own physi­cians and staff. This state-of-the-art curricu­lum is designed to engage the Grad­u­ate Nurse Resi­dents in learn­ing an advanced clin­i­cal skill set and devel­op­ing work­ing rela­tion­ships with the medical staff. This custom program is unique to Ivin­son Memo­r­ial Hospi­tal, and its success is found in the excep­tional care our patients have come to expect.

apply to the program
Ivin­son actively recruits grad­u­ate nurses for the Grad­u­ate Nurse Resi­dency Program every spring. Grad­u­ate nurses are encour­aged to complete the Grad­u­ate Nurse appli­ca­tion posted on the careers page. Depart­ments will conduct group and indi­vid­ual inter­views with poten­tial candi­dates and if selected, grad­u­ate nurses will begin the Grad­u­ate Nurse Resi­dency mid-summer.

Addi­tion­ally, Ivin­son consid­ers grad­u­ate nurses for open Regis­tered Nurse posi­tions through­out the year, depend­ing on the needs of the depart­ments. To deter­mine if a depart­ment will consider a Grad­u­ate Nurse for their open posi­tion, email Human Resources. To apply, upcom­ing or recent grad­u­ates should complete the Grad­u­ate Nurse appli­ca­tion or any other open nurs­ing posi­tion of inter­est posted on the website and be sure to include their grad­u­a­tion or expected grad­u­a­tion date. Grad­u­ate Nurse Resi­dents may enter the program in June or January.

continuing education
Ivin­son recog­nizes that a knowl­edge­able employee is an asset that paves the way to excel­lence. With the chang­ing nature of medi­cine, Ivin­son encour­ages employ­ees to constantly grow both person­ally and profes­sion­ally and continue their educa­tion. A vari­ety of schol­ar­ships are avail­able to qual­i­fied employ­ees to assist in their educa­tional endeav­ors. Schol­ar­ship recip­i­ents attend confer­ences, semi­nars, and accred­ited courses and programs, advanc­ing their own skill set and bring­ing new skills to advance the health­care options at Ivin­son.

The Lunch and Learn series invites current staff and knowl­edge­able commu­nity members to share their exper­tise with hospi­tal staff. This success­ful program addresses the needs of our employ­ees on a diverse range of subjects, from bene­fits and computer train­ing to advanced clin­i­cal topics.

Ivin­son also provides paid medical certi­fi­ca­tion courses includ­ing Basic Life Support, Advanced Cardiac Life Support, and Basic Elec­tro­car­dio­g­ra­phy. Advanced and special­ized certi­fi­ca­tions, such as for Proce­dural Seda­tion, Pedi­atric Advanced Life Support, and Mandt help employ­ees expand their abil­i­ties in their field and increase their compe­tence in areas that will support their success and growth.