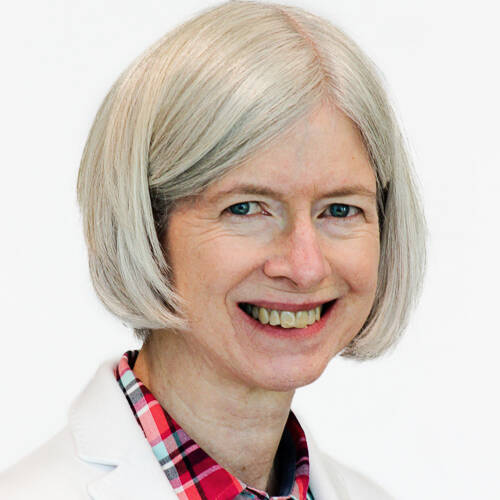 Rebecca Carron, NP
Dermatology
3116 Willett Dr, Laramie, WY 82072
(307) 755-4540
phone
(307) 755-4539
fax
Accepting New Patients
Specializing in
Skin cancer screenings
Acne treatment
Diseases of the hand
Skin and nails
Skin disease treatment for all ages
Rebecca has been practicing as a family nurse practitioner for the past 12 years, and has worked in dermatology for 18 years. In addition to practicing dermatology, she is also a professor at UW's School of Nursing, where she teaches doctorate-level nursing courses. In her free time, she enjoys reading, hiking and traveling the world! That being said, Rebecca cites Laramie's mountains and wildlife as reasons she enjoys living here.
BS - BA, with Honors – University of Wyoming, 1997 BSN – Texas Christian University, 1979 PhD in Nursing – University of Colorado College of Nursing, 2014
APRN/FNP - MS, Family Nurse Practitioner – University of Wyoming, 2006
A strong patient and provider relationship is essential to my care.