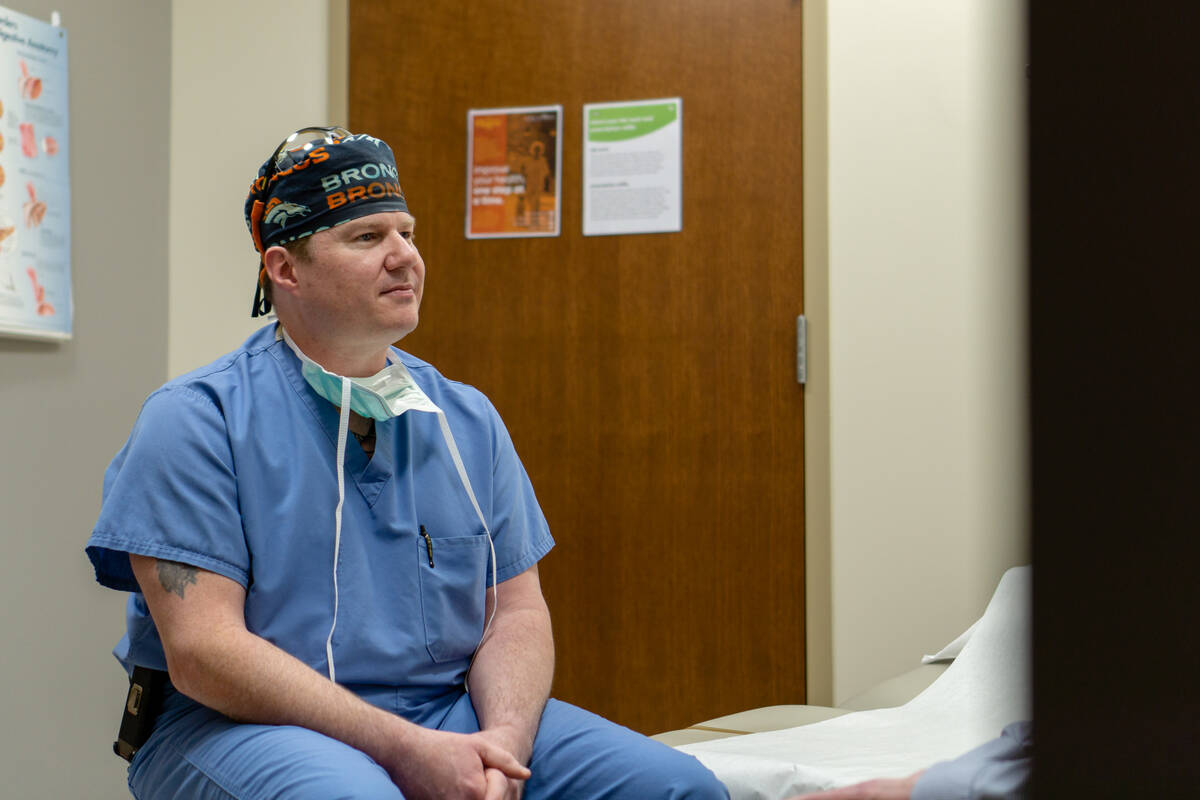 Featured Story
Written By Shelby Quintana
A Day For Doctors
March 30 commemorates National Doctor's Day — a holiday honoring physicians, their work and their contributions to both the community and society.
A career as a physician requires possessing a unique body of knowledge and skills and carries the life-impacting responsibility of caring for patients.
Kim Westbrook, an OB/GYN in the Women's Health Clinic at Ivinson Medical Group, did not intend to become a physician. She was studying chemical engineering at the University of Wyoming with the goal to work on the artificial liver as a biomedical engineer. ​"Once I delved deeper into biomedical engineering, I realized I did not enjoy working in a laboratory setting as much as I thought I would," says Dr. Westbrook.

She began working in the Emergency Department at Ivinson Memorial Hospital as a unit secretary and completed an EMT class to get experience with clinical medicine. ​"I absolutely loved these experiences," says Dr. Westbrook. She decided to apply to medical school, knowing she would have the option to do clinic medicine or go back to biomedical research.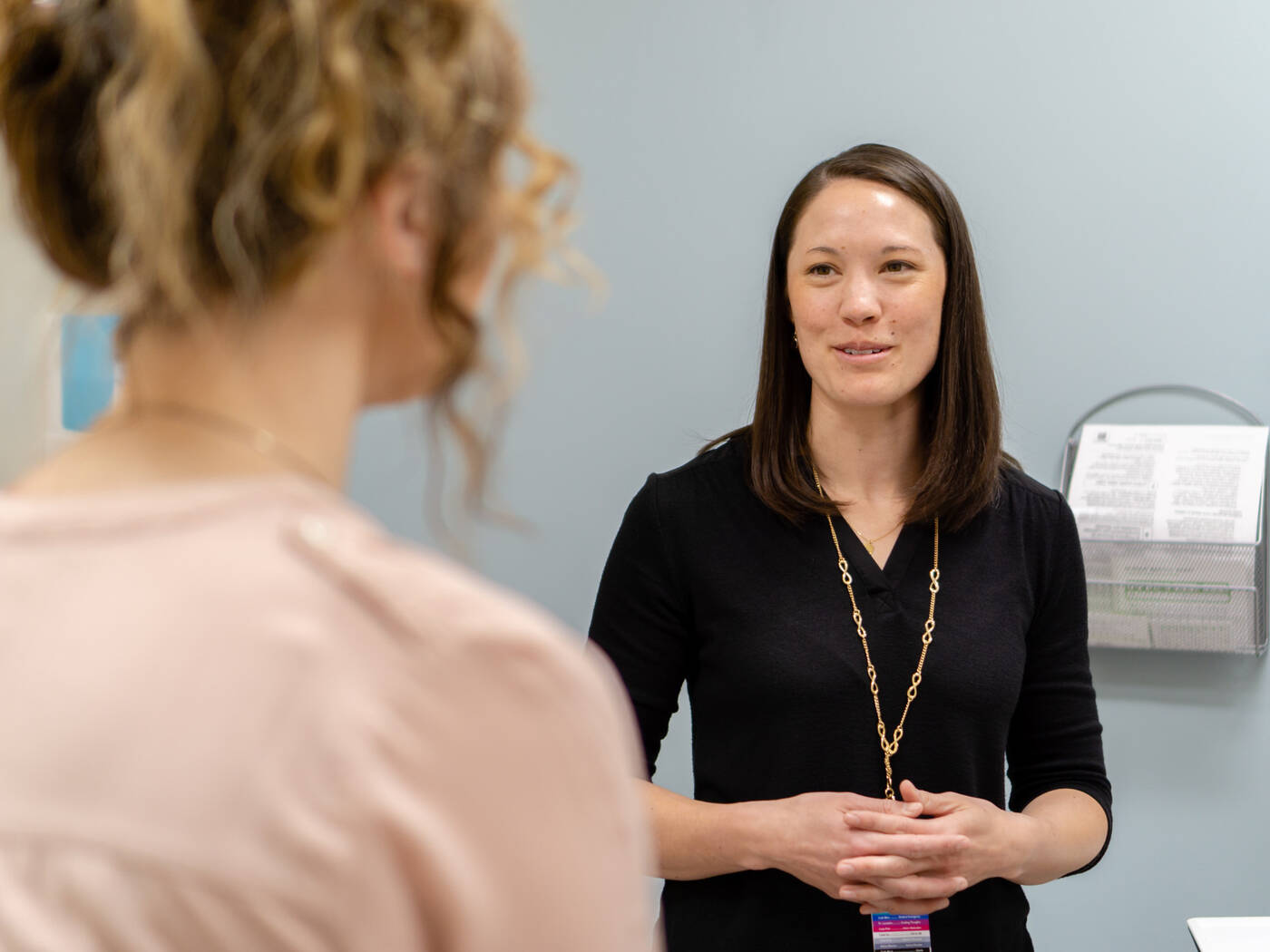 "The further I made it through medical school, the more obvious it become that I was meant to take care of patients," says Dr. Westbrook. ​"I absolutely love the personal aspect of being a physician and caring for patients."
At Ivinson, our physicians believe that patients deserve exceptional care and are devoted to providing integrated and innovative healthcare to our community. ​"All of us entered healthcare to care for patients," says Dr. Paul Johnson, surgeon at Ivinson Medical Group. ​"It's nice to be part of a team and organization that puts this value first."
Dr. Johnson is an otolaryngologist, focused on providing medical and surgical care for the ears, nose, throat and structures of the head and neck. ​"I love the field of otolaryngology because of the diversity of patients," says Dr. Johnson. ​"It also allows me to practice both medicine and surgery."
Throughout recent years, the role of a physician has changed. Continued advancements in medical technology, procedures, standards of care and new pharmaceuticals have required physicians across the medical field to adapt and work to improve with each patient they see.
In addition to their changing roles, our physicians have experienced a shift in the way they approach medical treatments. Ivinson is proud to utilize a patient-centric care model, devoted to creating a relationship with our patients. ​"Patient-centric means truly developing a partnership between the patient and their providers," says Dr. Westbrook. ​"This is accomplished by engaging the patient and their support team in medical decisions."
The patient-centric model requires an elevated level of communication between patients and their physicians, but leads to improved diagnostics and therapeutic results. ​"By including patients in these decisions, they take ownership of their own healthcare," says Dr. Westbrook. ​"This ownership increases patients' motivation to implement beneficial changes in their daily lives."
Dr. Matthew Sorensen, Medical Oncologist, uses the patient-centric model with our patients battling cancer. ​"Dr. Sorensen has an amazing way of making patients feel confident and comfortable in their decisions and care," says Amy Smith, director of the Meredith and Jeannie Ray Cancer Center at Ivinson. ​"He believes our patients deserve high-quality care and he goes out of his way to make sure we are always providing that, from improving processes to collaborating with other UCHealth doctors."
Ivinson is proud to work with caring, thoughtful physicians who are dedicated to our patients. ​"Dr. Sorensen is one of the best providers that I have had the privilege to work with," says Amy. ​"He is approachable and easy to talk to. My staff feel comfortable going to him with any questions or concerns they have about our patients and their care."
Our physicians work to promote wellness and healing within our community and are guided by the philosophy that our patients deserve exceptional care. In addition to providing medical treatment, physicians work to develop a true relationship with their patients. From pediatrics to primary care, surgery and cancer treatments, our doctors go above and beyond expectations to deliver the highest level of healthcare to our community.
sign up for our email newsletter