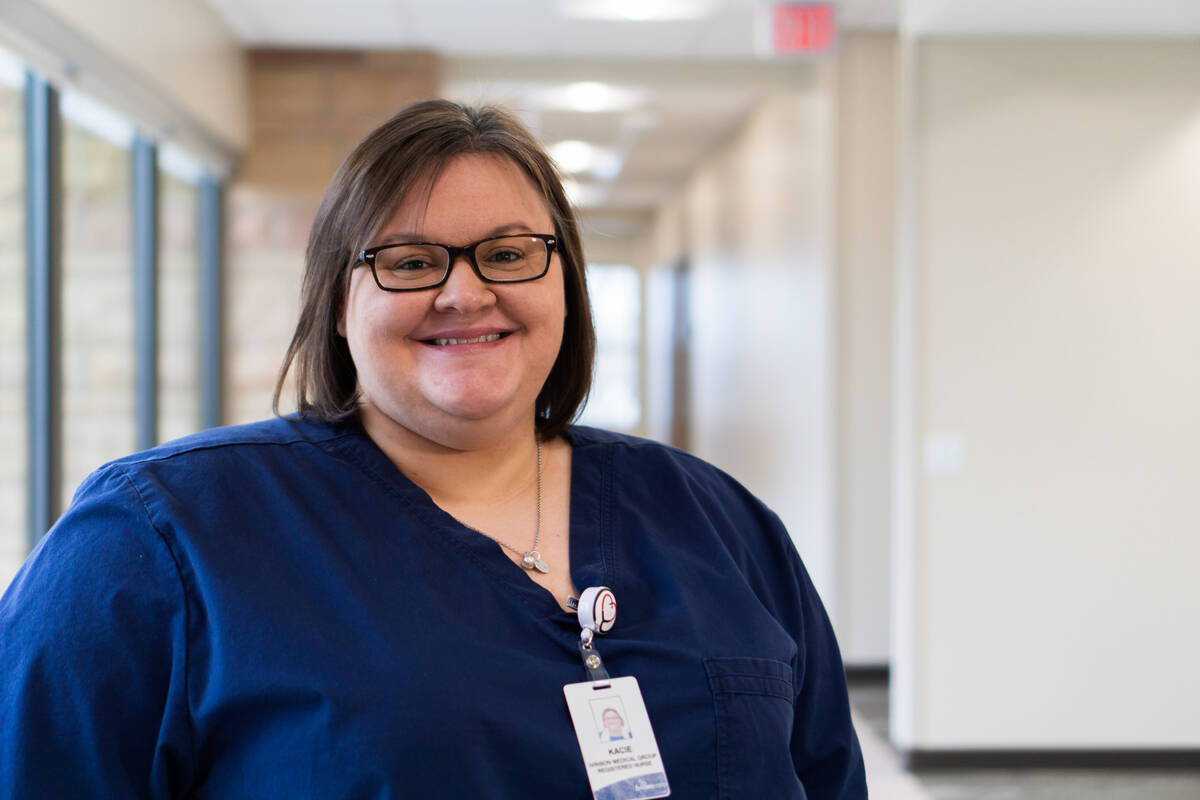 Accolades
Accolades Around Ivinson
Team members at Ivinson continue to go above and beyond the call of duty, finding ways to help those they work with and our community. Ivinson thanks you for your hard work.
Lac­ta­tion Education
We would like to rec­og­nize Kacie Faucheux, reg­is­tered nurse in IMG's Pedi­atric and Fam­i­ly Care Clin­ic for her recent­ly pass­ing her Cer­ti­fied Lac­ta­tion Coun­selor certification.
"Cer­ti­fied Lac­ta­tion Coun­selor (CLC) is a great ser­vice to our com­mu­ni­ty," Kacie said. ​"It helps new moth­ers and their babies in the most spe­cial moments after birth, and through the first few years of life. As a lac­ta­tion coun­selor we want to help in the aid of mak­ing the breast­feed­ing process stress free and mem­o­rable both for moth­er and baby. We are there to pro­vide guid­ance for any con­cerns the moth­er may have, our biggest goal is to make sure they are both com­fort­able. I am beyond hon­ored to be a mem­ber of the CLC providers and more so to be able to help all moth­ers and their babies suc­ceed in the breast­feed­ing process."
Hon­ors and Awards
Ivin­son would also like to con­grat­u­late Dr. Ton­ja Woods who was recent­ly elect­ed as a Dis­tin­guished Fel­low of the Nation­al Acad­e­mies of Prac­tice in Phar­ma­cy. Dis­tin­guished Fel­lows are indi­vid­u­als who have an exem­plary career of ten or more years and who have made sig­nif­i­cant con­tri­bu­tions to inter­pro­fes­sion­al healthcare.
Renewed Grant Fund­ing for

STAC
Ivinson's Reha­bil­i­ta­tion Ser­vices recent­ly received a grant from the Wyoming Breast Can­cer Ini­tia­tive for their Sur­viv­ing and Thriv­ing After Can­cer (STAC) pro­gram. The pro­gram seeks to pro­vide exer­cise and edu­ca­tion to those who have expe­ri­ence can­cer or those who are under­go­ing treat­ment. The grant mon­ey comes from the WCBI Com­mu­ni­ty Fund, a pro­gram that sup­ports Wyoming only pro­grams, ensur­ing that Wyoming raised funds go to Wyoming programs.
sign up for our email newsletter