Featured Story
Written by Dr. Jean Allais
Testing the key to reopening our economy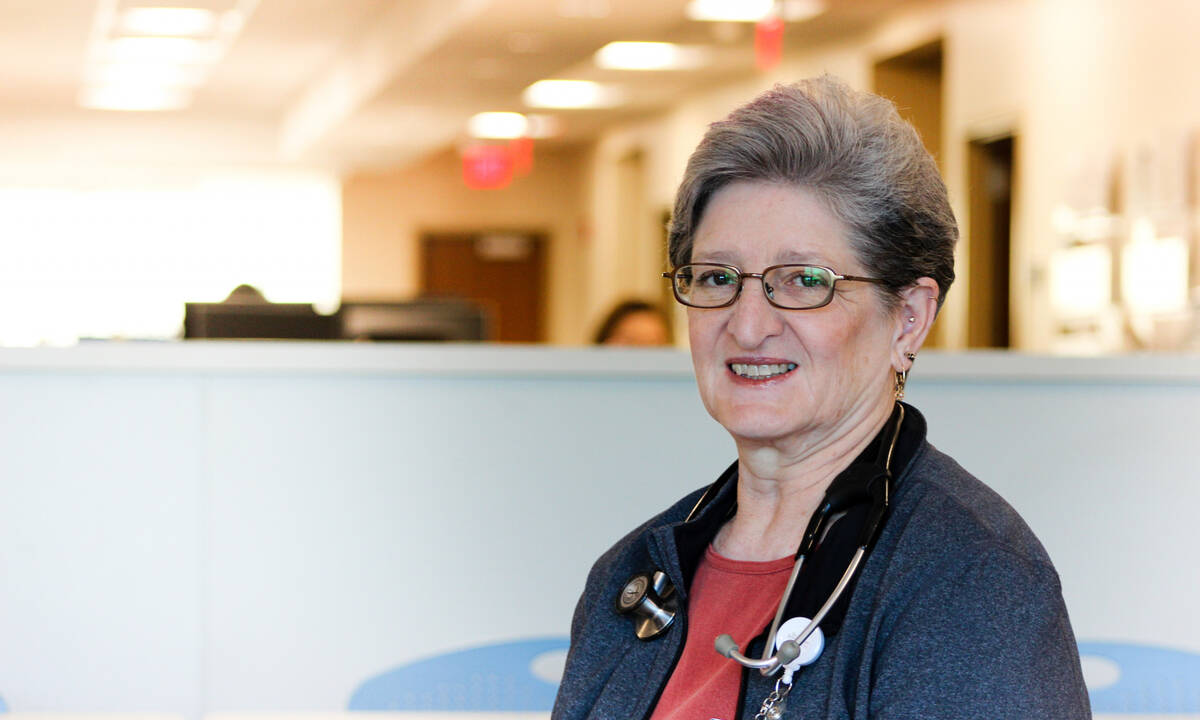 Albany County Health Officer. Dr. Jean Allais discusses testing and careful next steps in her Boomerang column.
In the beginning of the COVID-19 pandemic, if you had mild symptoms and were able to recover at home, you were not tested. Nobody had testing in place for several reasons.
Because it was a new virus, a test had to be developed. Then there were problems obtaining the supplies needed for testing. There were not enough tests. Tests were reserved for people who were at higher risk of severe illness. Moving into the new phase of starting to reopen the economy, Public Health wants everyone who has symptoms to get tested, and now there is the capability to do that. Knowing what is going on locally helps us to control outbreaks and prevent spread in our community.
How can the economy be reopened safely? To understand, let's go back to the beginning. The Coronavirus was a new virus, and everyone was susceptible to it. Remember those graphs with the steep curves? Those were based on the doubling time of infection of the virus. Let's say the doubling time is 2 days. If there were 5,000 cases on Monday, on Wednesday there would be 10,000 cases, and on Friday 20,000 cases. Social distancing keeps that curve flat. Stop social distancing, and there will be a rapid resurgence, a steep curve. That would occur in two weeks, the incubation period of the virus. The challenge as the economy begins to reopen, is how to deal with the fact that there can be a rapid rebound?
There are two public health response strategies. One is mitigation, in which the goal is to keep health care systems from being overrun. Governor Gordon declared a state of public health emergency on March 13. Gatherings of 10 people or more were prohibited, schools were closed, and people were asked to stay home. In addition to this social distancing, increased hygiene measures with frequent hand washing and sanitizing procedures were recommended. The goal with containment is to reduce numbers such that cases can be contact traced and isolated. It is a much more aggressive strategy, as we try to identify everyone who has COVID-19 and their close contacts. Public Health is moving from a mitigation strategy to a containment strategy as the pandemic evolves.
Does social distancing work? Yes, significantly reducing contacts dramatically reduces the infection rate to a more manageable level. We as a community succeeded in flattening the curve and preventing a big spike in infections that threatened to overwhelm the healthcare system. But it was never expected to wipe out the virus completely, or to thoroughly contain it. Now that flattening the curve has succeeded, it offers the opportunity for many people to go back to work, or other activities, under carefully controlled conditions, so that we can keep the curve relatively flat. Those conditions continue to include social distancing, good hand hygiene and sanitizing procedures.
Albany County Public Health, working with community leaders and the Wyoming Department of Health, is following a stepwise approach to easing of restrictions. There will be continued attention to social distancing, hygiene measures as well as use of face coverings. Initially the restrictions are being lifted in areas that are of least risk, like places that rely on one-on-one encounters, such as hair and nail salons and barber shops. Gyms have been able to open with limits on number of people in an area, and increased space between exercise equipment. On Friday, May 8, restrictions were eased on bars and restaurants and other food and beverage establishments in Albany County. Tables must be at least 6 feet apart, and there will be less contact between waitstaff and patrons. Sanitizing between customers will be increased.
As these changes are implemented, we are watching our data in Albany County, surrounding counties, and the state. That data includes number of new cases of COVID-19, percent of tests that are positive, amount of community spread, number of hospital beds available, particularly ICU beds, and availability of personal protective equipment (PPE) and other equipment. There also must be capability of widespread testing. Testing is our early warning system. Public Health must have the capacity to contact trace, isolate and quarantine people.
It is a balancing act, and the balance so far has been tipped towards restrictions. As we move to loosen restrictions, the balance is starting to be reset. Testing is a key piece to the reset. Testing has the potential to move us away from the widespread closures and restrictions and move us towards a set of disease control measures. We want to diagnose as many people with COVID-19 symptoms as possible. What will be the response to those tests? Pretty much the same as now. Those with mild symptoms will be isolated. Those with severe symptoms will receive medical treatment. We want to test everyone who has symptoms of COVID-19. We will be much better able to trace contacts and quarantine people who have been exposed, so we can keep that curve flat. The test that determines if you have active infection is the viral test. Currently, antibody tests are not reliable enough to use as a basis for reopening strategy.
If you have symptoms of fever, cough, or shortness of breath, or think you have COVID-19 call your health care provider. Stay home except to seek medical care and to get tested. More severe symptoms include trouble breathing, persistent pain or pressure in the chest, confusion, or inability to stay awake and you should call the emergency room right away. Be sure to call ahead first to let them know you think you have COVID-19 symptoms. More information can be found on the Albany County Public Health website: pub​lichealth​laramie​.org, the Wyoming Department of Health: health​.wyo​.gov, or the Centers for Disease Control: cdc​.gov.
Dr. Jean Allais is the Albany County Health Officer.
sign up for our email newsletter