Patient Story
8 December 2021
An Elephant Never Forgets
Written by Breann May
A gift from the Anderson's reminds families that they are not alone and that their stories, like Colton's, are not forgotten.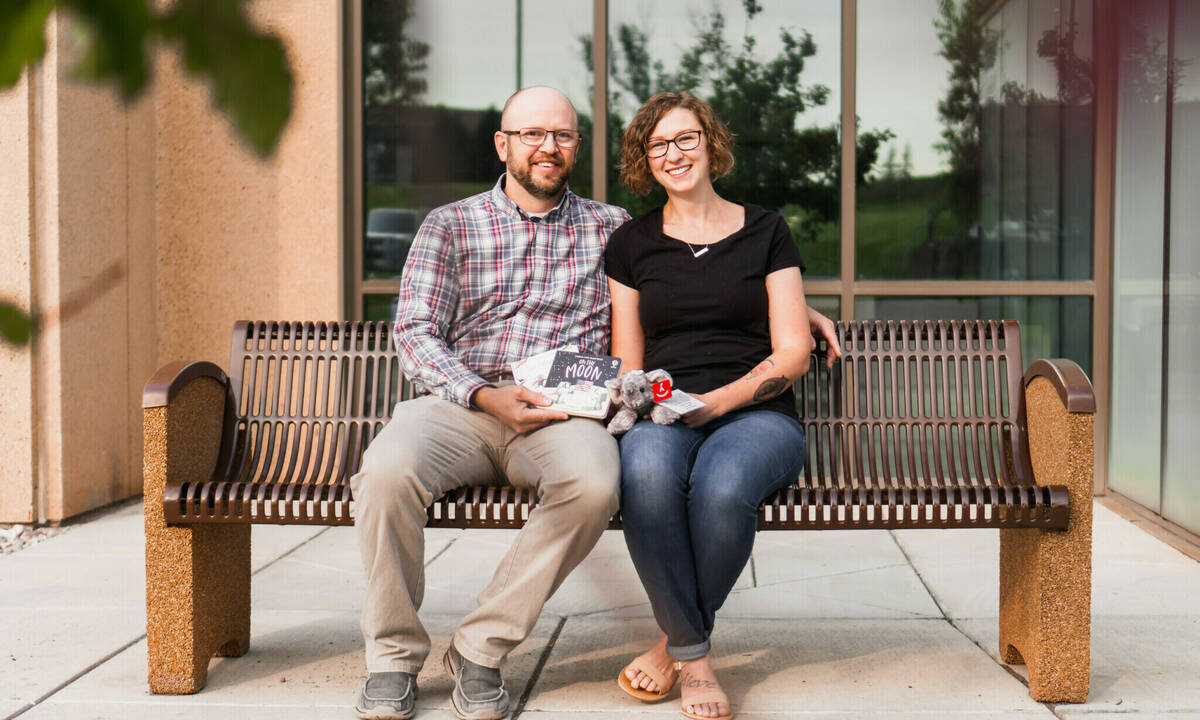 "

There is no footprint too small that it cannot leave a lasting imprint on the world"
For Jordan and Jason Anderson, parents of four, they hope their son Colton's story can help the families who can only carry their babies' home in their hearts.
It was in late April when the Anderson's learned they were expecting their fourth child and their first son.
"We did our first ultrasound and he had a really strong heartbeat. You could see his little arms moving," Colton's mom, Jordan, said. ​"We went to our next ultrasound at 16 weeks and my OB had a hard time finding his heartbeat." After an ultrasound found no activity, Jordan was scheduled to be induced.
Colton Anderson was born in the same hospital as all three of his sisters on July 12, 2021 at 2:55 pm. He was delivered stillborn at 16 weeks with no heartbeat.
"It was hard but everybody was so supportive," Jordan explained. ​"Everybody was crying, Dr. Ewell, the nurses. Our nurse, Ann, did not leave my side."
One in four women will experience losing a baby. In the United States, nearly half of all stillbirths do not have a known cause.
"There really was no explanation as to why," Jordan, said. ​"There is no reason. There are no answers. That doesn't really make it any easier."
Through their grief, the Andersons found their own way to honor their son Colton while also helping families who have endured a similar loss.
In Memory of Colton
When the Anderson's returned home from the hospital in July, they were flooded with sympathies from families and friends. Finding it hard to show support, well-wishers sent comfort in the form of food.
"They sent so much food," Jason recalled of the weeks following delivery.
"I needed to have a sense of control and normalcy of just cooking and feeding the kids," Jordan explained. ​"I have three other little babies that I need to take care of and cooking breakfast, lunch and dinner is the normal thing for us. Still to this day, it's what gets me through day-to-day."
Jordan asked friends and family to repurpose money from meals and instead donate it to a fund set up in memory of Colton. The parents planned to give back with the funds and make a gift in his memory each year.
"I personally was in a hard place mentally," Jordan explained of leaving the hospital in July. ​"This was something that I could put my energy into while still grieving. We texted and called our family and friends and said ​'hey, this is what we are doing in honor of Colton.'"
The support they received was overwhelming. After only a week, Jason and Jordan had $1,600 in memory of their son.
"It was way more than even what I expected to happen," Jordan said. ​"I am hoping each year we can do something similar if not more."
Giving Back
In September, Jason and Jordan Anderson returned to Ivinson, this time with hundreds of books and elephants in tote.
"We were talking about how we would like to give back in Colton's name," Jordan explained of the gift to Ivinson's Family Care Unit. ​"Our three girls have all been read to since I was pregnant. So we thought that donating some books to the babies would be a great way to do that in his name each year."
Every baby delivered at Ivinson is able to take a piece of Colton home with them through a book given in his honor. With titles similar to the ones they read to their girls at home, the Andersons donated boxes of books for parents to read to their babies the way the Andersons read to theirs.
"We are hoping that for the babies that get to go home, they will have that piece of him with them and then the books that they can share with their families."
Remembering the Angel Babies
The Anderson's wanted to do more. They wanted to send something home with the parents who are unable to leave the hospital with their baby in their arms.
"We wanted to add something to the stillborn boxes," Jordan said. ​"It was really special when we received our stillborn box, it sits up with his little urn at home in his spot. It's just a good physical reminder since you don't get to carry your baby home with you."
After delivering Colton, Jordan and Jason received a stuffed elephant from a friend in his memory, with a quote on the ear that read, ​"I'll hold you in my heart until I can hold you in heaven". The elephant sits with Colton's things at the Anderson home.
"An elephant felt fitting," Jordan said of the smaller elephants they donated to go in each stillborn box given at Ivinson. ​"An elephant never forgets."
Each elephant has a tag with the same quote and tells Colton's story to families facing their own loss. ​"I wanted to fit that in there and for those families because it's hard. You go on and you don't have little baby feet running around your house as you would have."
The elephant's significance plays a bigger part in remembering not only Colton, but all the babies who were gone too soon. The gift also gives parents comfort in knowing they are not alone.
"All four of my kids have been born here. My experience here at the hospital each time has been outstanding. Being able to give a physical donation such as the books and the elephants, we can do it each year. They are objects that will be given to families and a little piece of Colton will get to go home with each one," Jordan said of the gift. ​"We felt like it was a good way to keep his memory alive."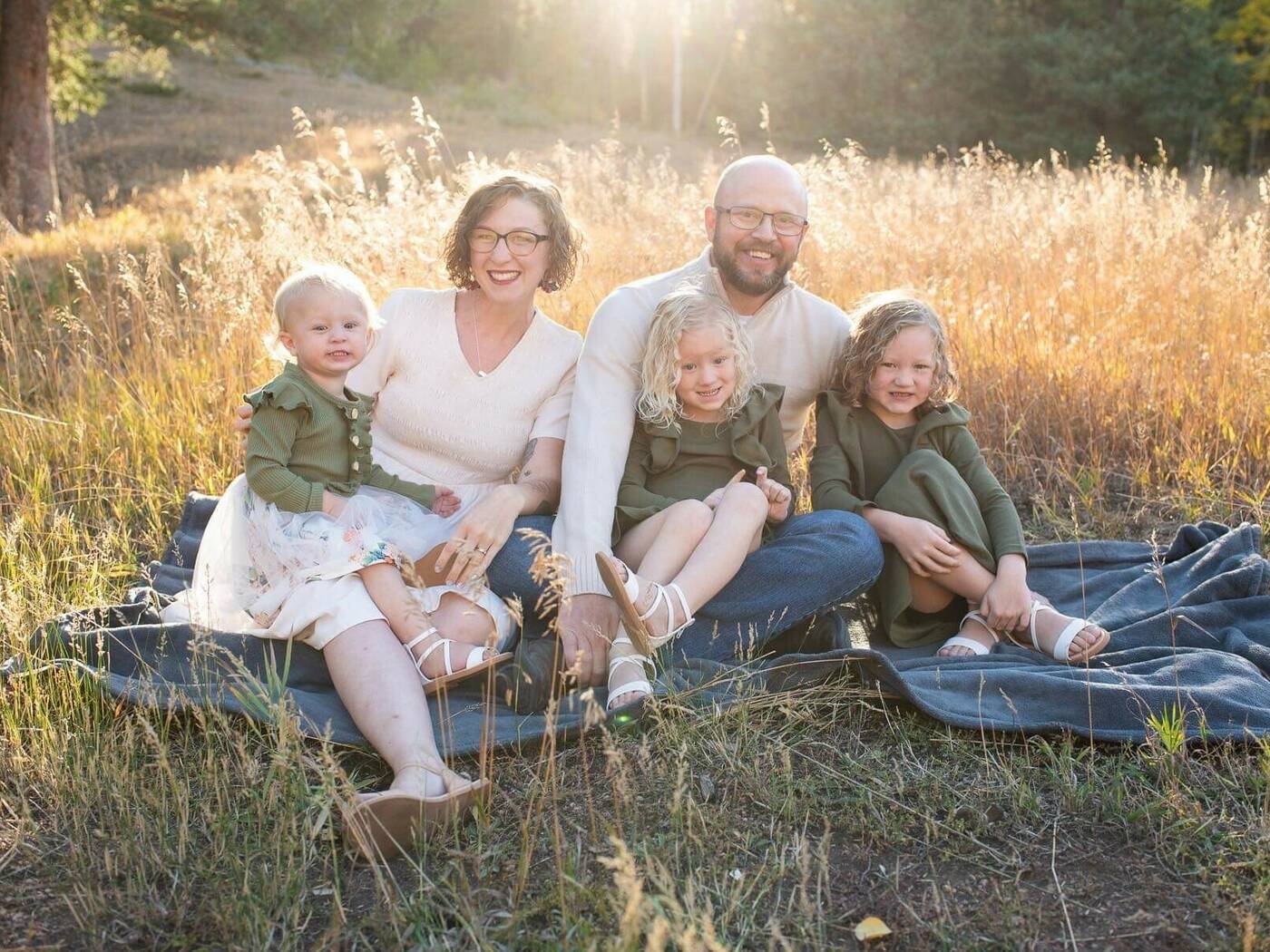 Breaking Down Barriers
Through their donation, the Andersons hope to start a conversation that many find difficult to have.
"Stillborn is hard, it is something that is not talked about very often," Jordan said of the taboo subject of loss. ​"People don't want to say the wrong thing."
By telling Colton's story and saying his name, Jordan and Jason are looking to break down those barriers that make parents feel like they have to keep their grief to themselves.
"It's something that has so slowly come out in the light because it's common. There are a lot of stories out there like that. That was one thing I was surprised by, is how many people reached out to me and told me their stories because I wouldn't have known otherwise. I am hoping that Colton's story will help other families to know that hey, you are not alone. It's okay to talk about your baby."
Resources at Ivinson
At Ivinson, families experiencing pregnancy and infant loss are now given new resources thanks to a recent partnership with Rachel's Gift. Rachel's Gift provides on-site staff training and education in caring for families going through the loss of a baby.
Prior to the partnership, boxes that were given to families experiencing loss were hand crafted and prepared by staff at Ivinson. Thanks to Rachel's Gift, ​"keepsake boxes" are now provided to families with resources in both English and Spanish. Boxes include an angel bear, a handmade blanket for swaddling, options to capture handprints/​footprints, and burial gowns. At Ivinson, these boxes are given with an elephant inside that tells Colton's story.

rachel's gift
Several programs available through Rachel's Gift that support families after they leave the hospital. Resources and education available through Rachel's Gift provides parents with support and guidance for an entire year following their loss. Programs and support services are available to parents with specific support for mothers, fathers, siblings and grandparents.
Breann May
Communication Specialist
email
Breann May is a writer and marketing professional for Ivinson. Breann began her career at Ivinson in 2015 as an office specialist at Ivinson Medical Group and worked full-time while earning her Bachelor of Arts degree in Journalism from the University of Wyoming. She graduated from UW in 2017 and made the jump to Ivinson's marketing team shortly after.