CEO Message
Brighter Days Ahead
To our Laramie community:
In these past sev­er­al months, we have been nav­i­gat­ing his­toric times togeth­er. We have all tak­en on new roles and respon­si­bil­i­ties for the health of our com­mu­ni­ty. Homes have turned into home offices and class­rooms, and busi­ness­es have gone online and curb­side. Through this dis­rup­tion to dai­ly life, we have adapt­ed and found new ways to get the job done.
At Ivin­son, we have tak­en sev­er­al steps towards a new nor­mal. We have begun increas­ing out­pa­tient ser­vices as well as sched­ul­ing non-emer­gent surg­eries and pro­ce­dures. Ser­vices are return­ing with addi­tion­al safe­ty mea­sures. You can expect to be greet­ed by staff wear­ing masks. We are ask­ing patients and vis­i­tors to bring their own mask when vis­it­ing Ivin­son. If you do not have a mask, one will be avail­able at tem­per­a­ture check sta­tions where all patients and vis­i­tors are being screened. As we increase ser­vices and patients served at Ivin­son, we remain dili­gent in safe­guard­ing the health of our com­mu­ni­ty. Ivin­son is open, safe and ready to care for you and your loved ones.
Just as Ivin­son has always been here for you, I'd like to thank you for being here for Ivin­son. I have been wit­ness to so many acts of kind­ness from the Laramie com­mu­ni­ty despite the hard­ships many are fac­ing. Thank you to the count­less indi­vid­u­als and busi­ness­es that have ral­lied behind health­care work­ers by donat­ing meals, masks and sup­plies to our health­care staff. You have made these dark times a lit­tle lighter for everyone.
As we have nav­i­gat­ed our oper­a­tions dur­ing COVID-19, we have also been work­ing through the imple­men­ta­tion of a new billing plat­form. We thank our patients for bear­ing with us as we iron out new process­es. I per­son­al­ly apol­o­gize if you have been affect­ed by these sys­tem changes. We are always look­ing at ways to improve the patient expe­ri­ence and that starts with find­ing areas where we can do bet­ter. For billing con­cerns please con­tact our patient finan­cial ser­vices office at (307) 755‑4380. For con­cerns about patient care, please con­tact our Patient Care Advo­cate at (307) 755‑4623 so we can work togeth­er to meet your needs. As trust­ed part­ners in your health, we wel­come your feedback.
Final­ly, I would like to thank our com­mu­ni­ty for putting the health of oth­ers first. By fol­low­ing health guide­lines we have endured the peak of COVID-19 and kept com­mu­ni­ty spread to a min­i­mum. It has not been an easy road but with every­one doing their part, we are mov­ing for­ward. As busi­ness­es and pub­lic spaces begin to reopen, we must remain com­mit­ted to tak­ing pre­cau­tions for our health and the health of our com­mu­ni­ty. Con­tin­ue wash­ing your hands, prac­tice phys­i­cal dis­tanc­ing when pos­si­ble and try to keep from touch­ing your eyes, nose, mouth and oth­er high touch surfaces.
Slow­ly, we will return to parks and play­ing fields enjoy­ing fam­i­ly and friends. We have made it this far togeth­er, and there are brighter days ahead.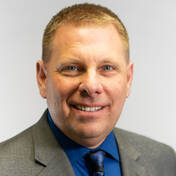 Doug Faus
Chief Executive Officer
sign up for our email newsletter