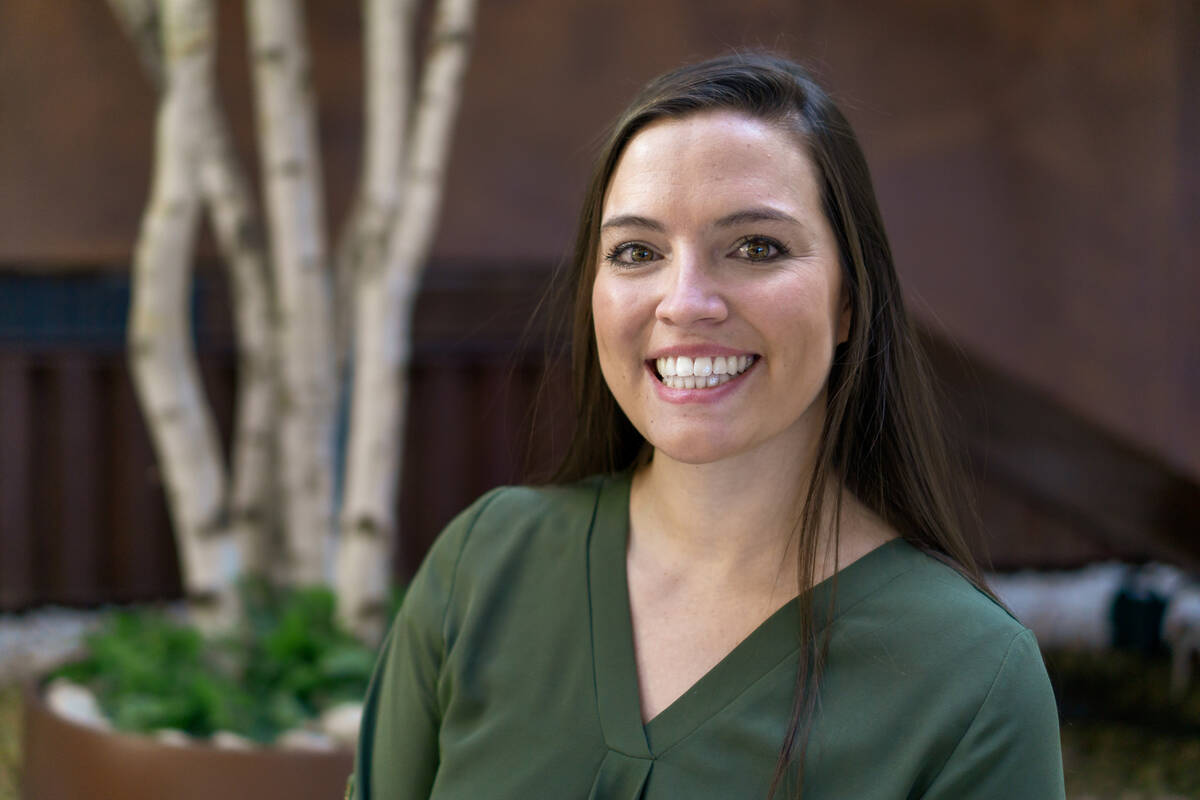 Employee Spotlight
Caity Beck, RN
A Laramie native, Caitlin (Caity) Beck jokes about how she was "born at Ivinson." She began her career in healthcare at Ivinson Memorial Hospital, working as a tech while in college.
Upon her grad­u­a­tion from the Uni­ver­si­ty of Wyoming, she began work­ing as a reg­is­tered nurse in our Medical/​Surgical unit.
"I decid­ed to stay at Ivin­son and in Laramie because of the peo­ple," says Caity. She has a great group of friends both inside and out­side of the hos­pi­tal and loves to trav­el with them. The group's most recent trip was a vaca­tion to Belize in Novem­ber 2018.
Caity was inspired to pur­sue a career in the health­care indus­try after being sick as a child. She remem­bers the care she received from nurs­es and want­ed to pro­vide the same lev­el of com­fort to others.
To Caity, Ivinson's vision, ​"Excep­tion­al Care" means pro­vid­ing the care she wish­es she or her loved ones would receive. ​"Nurs­es are the ones who make you feel com­fort­able when you are scared," says Caity.
Caity enjoys the oppor­tu­ni­ties that her nurs­ing career offers. She enjoys being at every part of her patients' path, laugh­ing and cry­ing along with them through their progress.
"The most reward­ing part of my job is when patients hug me good-bye," says Caity. ​"I feel good know­ing that the things I do make an impact."
In addi­tion to the impact she makes in her nurs­ing career at Ivin­son, Caity strives to improve health­care offered in Laramie. She serves as a vol­un­teer mem­ber on the Board of Direc­tors for the Laramie Repro­duc­tive Health Clin­ic and is active­ly involved with the Ivin­son Memo­r­i­al Hos­pi­tal Foundation.
"With my role at Ivin­son, I can see what parts of health­care need to be improved," says Caity. She also enjoys attend­ing events that ben­e­fit the com­mu­ni­ty such as Laramie Soup Kitchen's Duel­ing Pianos Fundrais­er or the Hos­pice Wine Gala.
Recent­ly, Caity was rec­og­nized for her work to improve health­care as an hon­oree for Laramie's Young Professional's 20 Under 40. Be sure to look for her arti­cle in the Laramie Boomerang!
Ivin­son Memo­r­i­al Hos­pi­tal is proud to work with Caity, as she strives to go above and beyond for both her patients and the Laramie community.
sign up for our email newsletter