Employee Spotlight
13 January 2021
Celebrating Major Milestones at Ivinson
We begin 2021 as we do every New Year at Ivinson, by thanking our staff for propelling us into another year and helping us achieve our promise to be trusted partners in world-class healthcare. The care we provide to our community at Ivinson would not be possible without the hard work and dedication of our team.
Each January, we recognize our team members that are celebrating major milestones in their years of service. This year we celebrate 55 of our employees who reached between 5 and 35 years of service at Ivinson in 2020.
Cassidy Beierle — Information Systems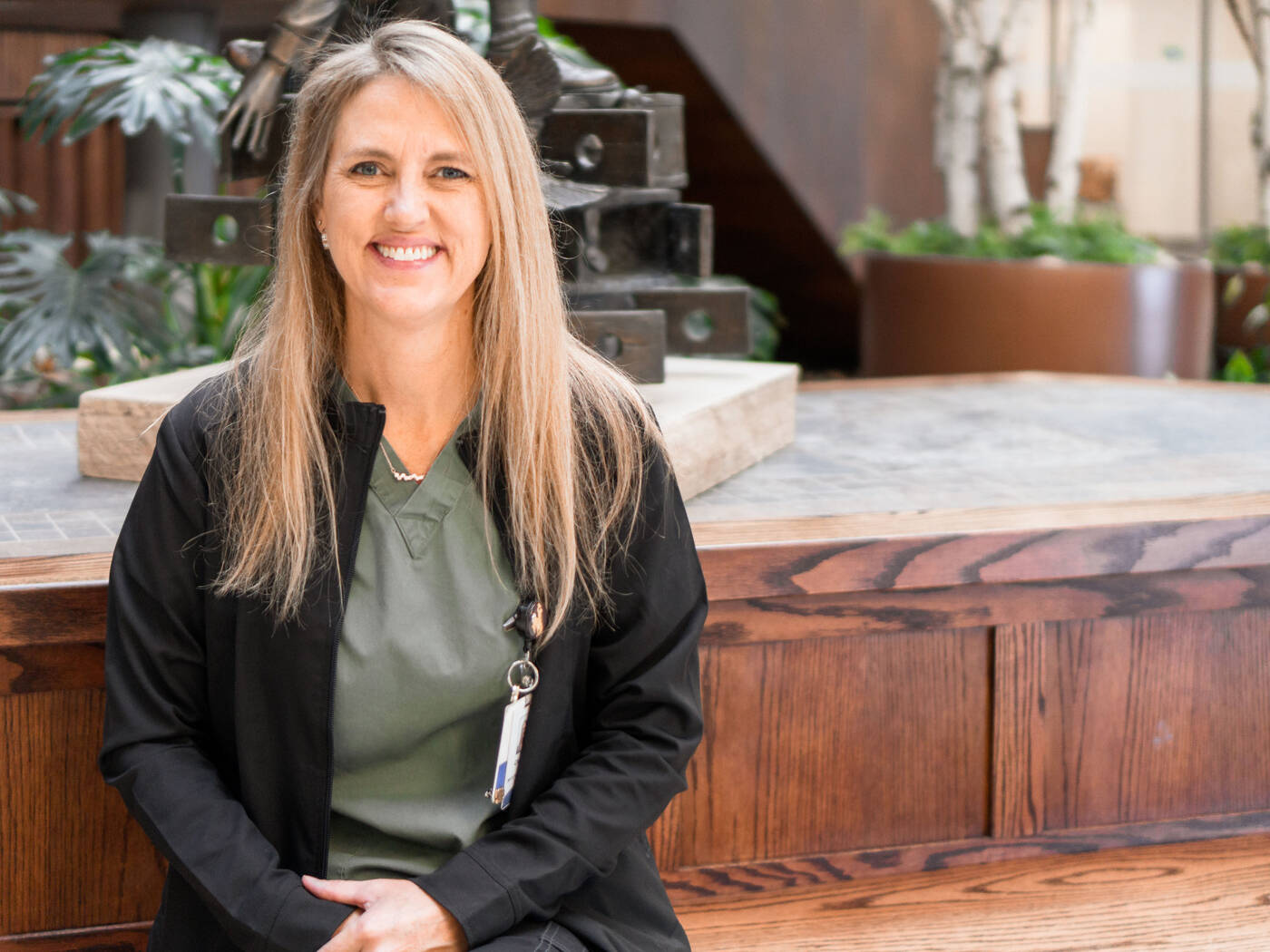 30

Years at Ivinson

Cassidy joined Ivinson in 1990 as a nurse aid on the extended care unit. After earning her nursing degree, she worked in several nursing roles on the extended care unit and occasionally on the family care unit. ​"I was just a kid back then and looking to start a career in healthcare," she said. For the last 30 years, she has come to know the people within the hospital walls as a second family.

When Ivinson began looking into implementing a new electronic medical record (EMR) system, Cassidy's nursing experience made her an ideal candidate to help. ​"I was asked to be part of the original Meditech build team and afterwards, I worked part-time in information systems and the other part of the time in patient care," Cassidy said of what prompted her transition into the technical world of information systems. After playing a key role in helping Ivinson through two EMR builds and roll-outs, Cassidy sometimes misses patient care but says she has found joy in helping others in a different way and enjoys learning new things along the way.

When she is not at Ivinson and the weather is permitting, you can find Cassidy riding her Harley Davidson any chance she gets.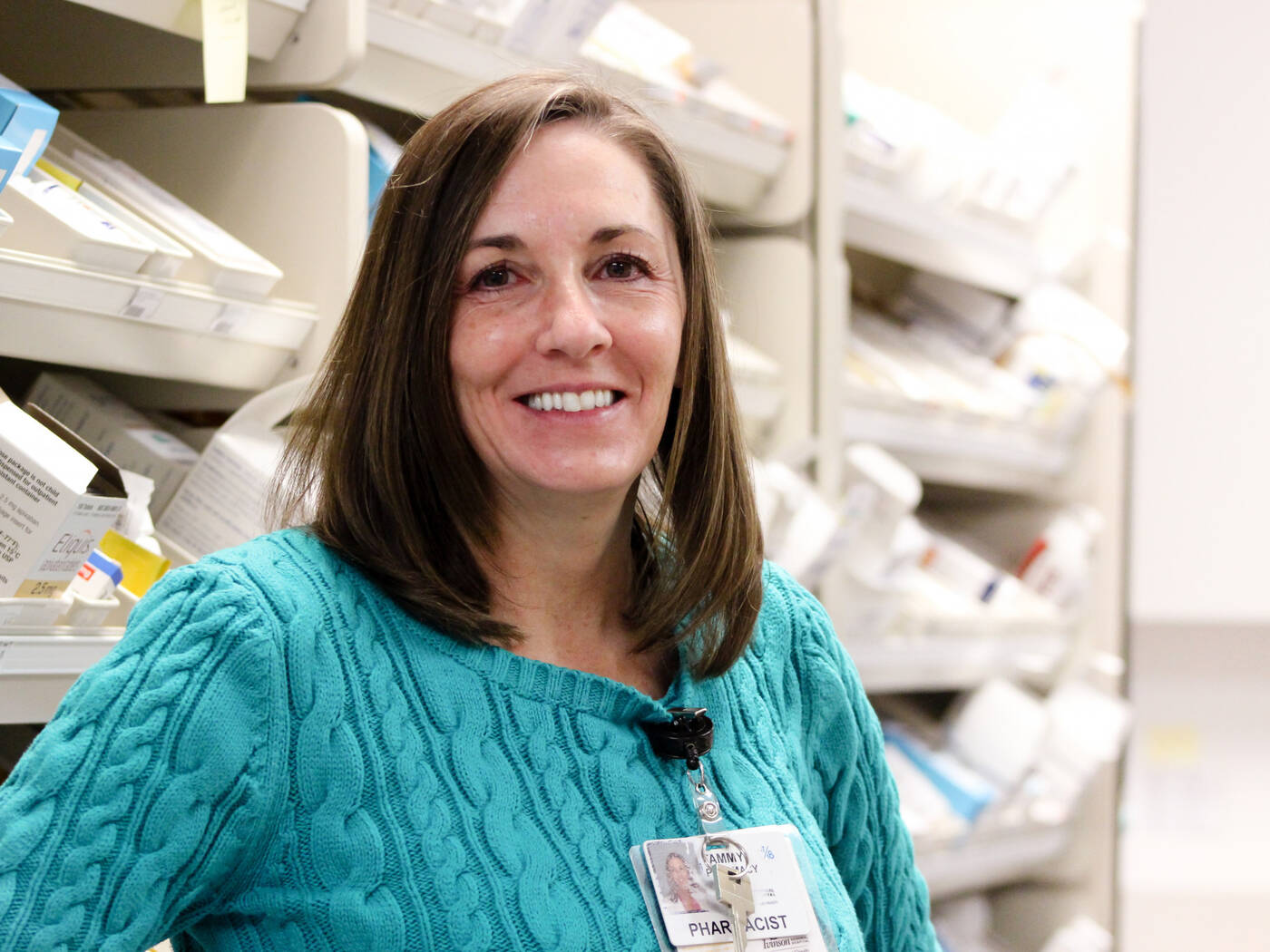 20

Years at Ivinson

Tammy joined the Ivinson team as a pharmacist in 2000 and has come to know the third floor pharmacy at Ivinson better than anyone.

"A fellow colleague in pharmacy school mentioned that the hospital was hiring a pharmacist and since my husband already had employment in Laramie I decided to apply," Tammy said of what first brought her to the Ivinson team. ​"It was obviously a good fit for me since I've now been here 20 years."

Before going to pharmacy school Tammy earned her master's degree in audiology. When asked what has kept her at Ivinson for the last 20 years, Tammy says her coworkers who are wonderful to work with and knowing that each day holds new challenges.

"The best part about my job is that my days are always different," Tammy said. ​"I can have a busy day with only 20 patients in house or a slow day when there is close to 40."
15

Years at Ivinson

Celebrating 15 years at Ivinson, Alicia's favorite part of her job is the opportunity to help people.

"I started a job in the lab as a phlebotomist and worked there for 3 years while I went to x‑ray school," Alicia said. Alicia now works in Ivinson's radiology department as the lead MRI technologist.

"At Ivinson we have state of the art equipment but we also have a great team of technologists that really care about our patients," she said. Since moving to radiology, she has also performed x‑rays and CT's. When asked what has kept her at Ivinson for the last 15 years, Alicia says that like Laramie, Ivinson has become her home and that is something she enjoys being a part of.
Kelly Harnsberger — Intensive Care Unit
10

Years at Ivinson

Born, raised and attended nursing school right here in Laramie, Kelly Harnsberger knew she wanted to work at Ivinson.

In 2010, Kelly joined Ivinson's dietary team. While working towards her nursing degree, she moved into the materials department on the weekends and later transitioned into an LPN role in the clinic. After graduating from nursing school, Kelly began working as a registered nurse in IMG's internal medicine clinic. Making the jump from outpatient to inpatient care, Kelly transferred to Med/​Surg.

"I worked on Med/​Surg for one year then got the opportunity to train for the ICU where I have worked for the last two years," Kelly said. ​"I love the critical care aspect of my job. I enjoy the challenge of taking care of patients at their most vulnerable moments. During COVID, it has been particularly rewarding to address the unique challenges that we have faced together. We could not have gotten through these difficult days without each other."

When she isn't caring for her hometown community, Kelly can be found soaking up all the outdoor activities Laramie has to offer.
Jessica Harper — Health Information Management
5

Years at Ivinson

When Jessica Harper began looking into employment with a work-life balance that allowed her to grow her career and her family, she found Ivinson to be the perfect fit.

Jess joined Ivinson as a professional billing cashier in the business office in 2015. After a few short years, she transitioned into the health information management department as a medical coder. ​"Being in billing, I worked very closely with our two professional coders," she said. ​"The knowledge I learned through them really piqued my interest. I love that coding is an ever evolving position and you are always learning new things. I love the challenge that my job brings me every day."

Outside of work Jess is a competitor who loves to get her adrenaline pumping in her passion for motocross. After competing for 8 years, Jess is finding herself back at the starting line and taking on life full throttle.
Employees Hitting Major Milestones
James Bennett
Materials Management

5

years
Kristine Brosmire
Patient Financial Services

5

years
Beth Brummond
Health Information Management

5

years
Kayla Butts
Mammography

5

years
Louise Caldera
Surgical Clinic

5

years
Cameron Chavez
Environmental Services

5

years
Danielle Cole
Rehabilitation

5

years
Andrew Ewell
Rehabilitation

5

years
Sameera Fareed
Internal Medicine Clinic

5

years
Kelsey Flores
Health Information Management

5

years
Jessica Harper
Health Information Management

5

years
Jean Hildebrandt
Ultrasound

5

years
Farrukh Javaid
Internal Medicine Clinic

5

years
Valerie Joyce
Med/​Surg Inpatient

5

years
Nicko Kleppinger
Behavioral Health

5

years
Tom Ledesma
Information Systems

5

years
Robbie Lockard
Guest Relations

5

years
Breann Lujan-Halcon

Marketing

5

years
Joe Marr
Foundation

5

years
Natalie McClanahan
Emergency Department

5

years
Kelsey Rauer
Emergency Department

5

years
Cheryl Rogers

Medical Oncology

5

years
Penny Stout
Dietary

5

years
Daniel Van Etten
Engineering

5

years
Janae Vessely
Case Management

5

years
Kelsey Wine
PACU

5

years
Jeremy Bey
Emergency Department

10

years
Kevin Bird
Engineering

10

years
Tom Brown
Behavioral Health

10

years
Julie Carlson
Hospitalist

10

years
Michelle Collins
Labor and Delivery

10

years
Tammy Gardea
Environmental Services

10

years
Kelly Harnsberger
Intensive Care Unit

10

years
Shannon Hofferber
Health Information Management

10

years
Lynn Lowrey
Intensive Care Unit

10

years
Leigh Ann Marchant
Accounting

10

years
James Marquez
Med/​Surg Inpatient

10

years
Jon Shapley
Information Systems

10

years
Jan Twyford
Behavioral Health

10

years
Jack Ullrich
Surgical Clinic

10

years
Alicia Hoff
MRI

15

years

Michelle Hall

Cardiac Rehab

20

years
Wanda Hulit
Cardiopulmonary

20

years
Tammy Jensen
Pharmacy

20

years
Nikki Perschino
Internal Medicine Clinic

20

years
Ann Auburn
Information Systems

25

years
Laurie Floy
Employee Health

20

years
Lisa Rambo
Quality Management

25

years
Arienna Reher
Quality Management

25

years
Sue Towle
Case Management

25

years
Cassidy Beierle
Information Systems

30

years
Eunice Lambert
Med/​Surg Inpatient

30

years
Carree Weitzel
Nursing Admin

30

years
Dana Kuhn
Laboratory

35

years