Accolades
Closing on a High Note
Clos­ing out the year 2020, our team did not let ​"uncer­tain­ty" get in the way of achiev­ing their goals. We take time to cel­e­brate those who are mak­ing big moves to improve patient care, earn new cer­ti­fi­ca­tions and fur­ther their edu­ca­tion. In recog­ni­tion of their work, we tip our hats to all of our employ­ees that closed 2020 on a high note.
Make that Certified
Ivin­son Med­ical Group Geri­a­tri­cian, Dr. Emma Bjore, wrapped up the 2020 year by earn­ing her Cer­ti­fied Med­ical Direc­tor (CMD) cer­ti­fi­ca­tion from the Amer­i­can Board of Post-Acute and Long-Term Care Med­i­cine. Dr. Bjore is one of 4,000 physi­cians nation­wide who have received the CMD des­ig­na­tion since the program's incep­tion in 1991.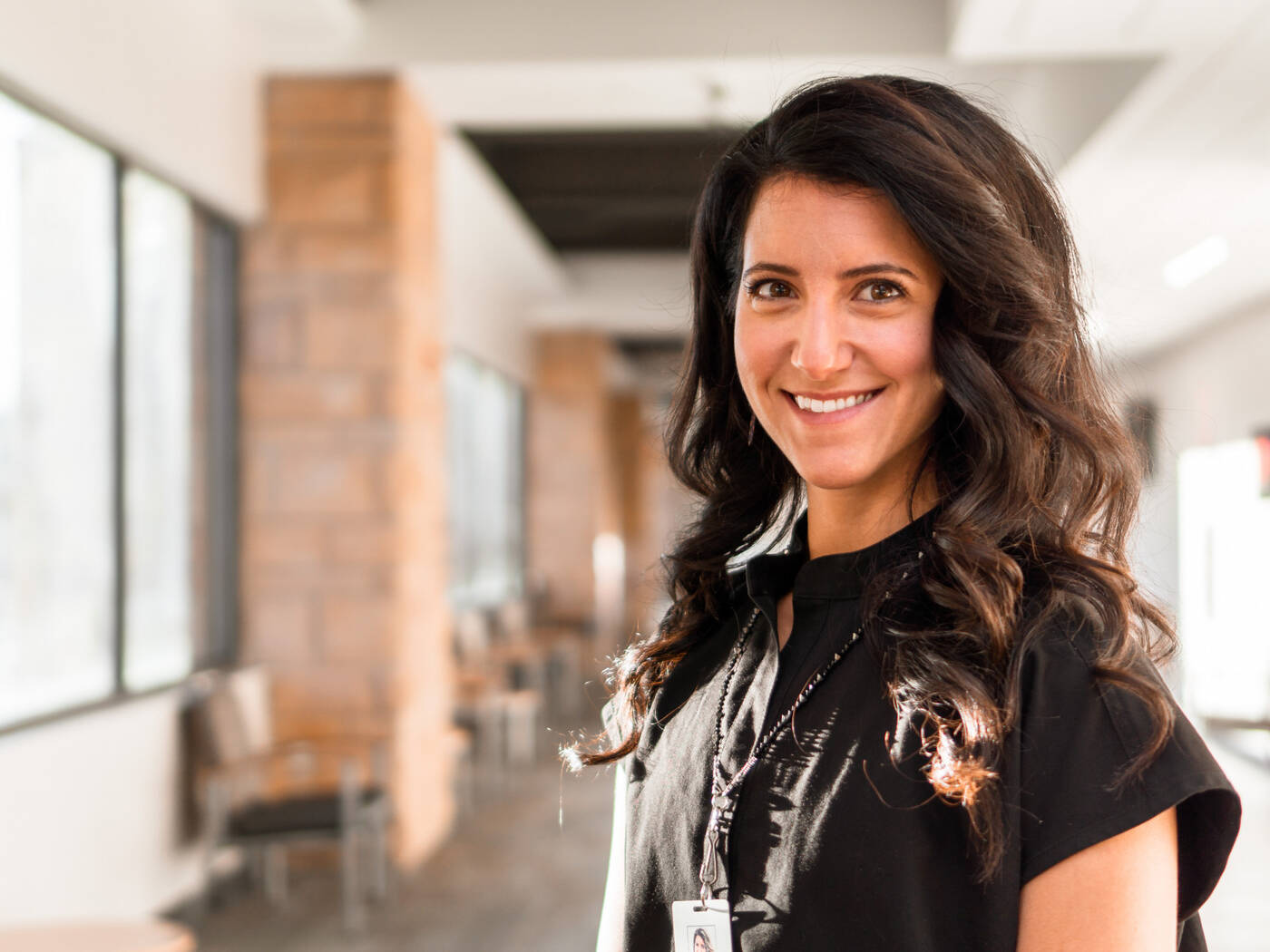 Con­grat­u­la­tions, Dr. Bjore! You are a val­ued mem­ber of our team and to our senior population.
Eliz­a­beth Hiatt, in Ivinson's lab­o­ra­to­ry, passed her ASCP board cer­ti­fi­ca­tion as a Med­ical Lab­o­ra­to­ry Tech­ni­cian (MLT).
"We are respon­si­ble for record­ing patient data on spec­i­mens," Eliz­a­beth said. ​"Any­thing from blood and urine to CFS or swabs from wounds. We also do oth­er bod­i­ly flu­id like stool, but for the most part, its blood."
Eliz­a­beth holds her bachelor's degree in micro­bi­ol­o­gy and is cur­rent­ly work­ing on her degree in med­ical lab sci­ence at UW. She is expect­ed to grad­u­ate this May.
"Although most of us lab techs do not see patients very often, we are aware that the work we do behind closed doors makes enor­mous impact to the lives and care of patients here at Ivinson."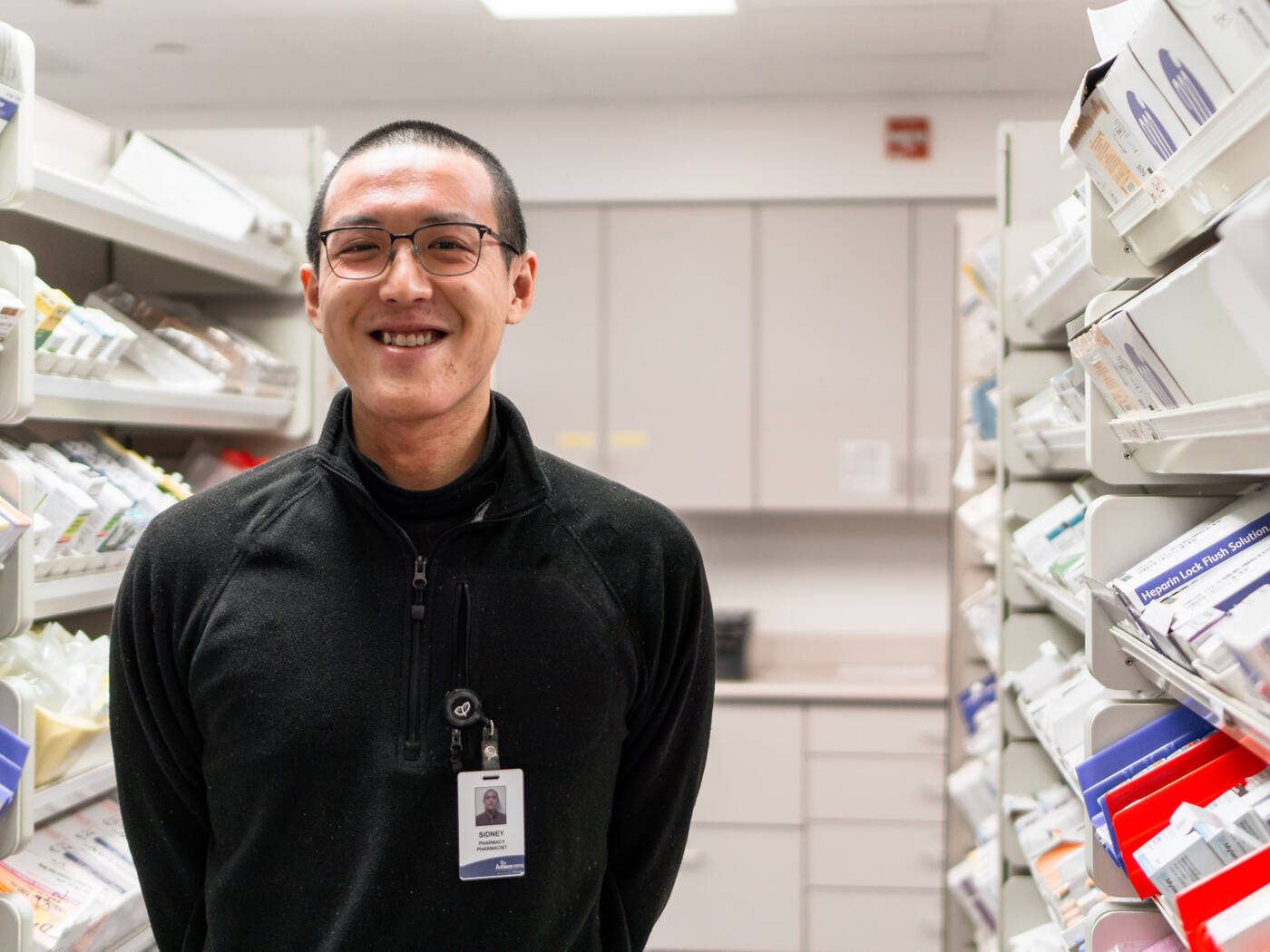 In Ivinson's Phar­ma­cy, Sid­ney Ren, Phar­mD, recent­ly earned his Board Cer­ti­fied Phar­ma­cother­a­py Spe­cial­ist (BCPS) cer­ti­fi­ca­tion. The post-licen­sure cer­ti­fi­ca­tion is con­sid­ered ​"the next step" after phar­ma­cy school in affirm­ing ones ded­i­ca­tion to con­tin­u­ing edu­ca­tion in the dynam­ic world of healthcare.
The pur­pose of the BCPS pro­gram is to val­i­date that a phar­ma­cist has the advanced knowl­edge and expe­ri­ence to improve patient out­comes in the health­care system.
Con­grat­u­la­tions, Sidney!
To Med­ical School and Beyond
Nadia Torok, a tech­ni­cian on Ivinson's Behav­ioral Health Unit, was born on the same floor that she works on at Ivinson.
Nadia was recent­ly admit­ted to the Uni­ver­si­ty of Utah where she plans to attend med­ical school in the fall. While Nadia plans to explore sev­er­al spe­cial­ties in her stud­ies, she has expressed inter­est in OBG­YN as a pos­si­bil­i­ty. Con­grat­u­la­tions, and best of luck this fall!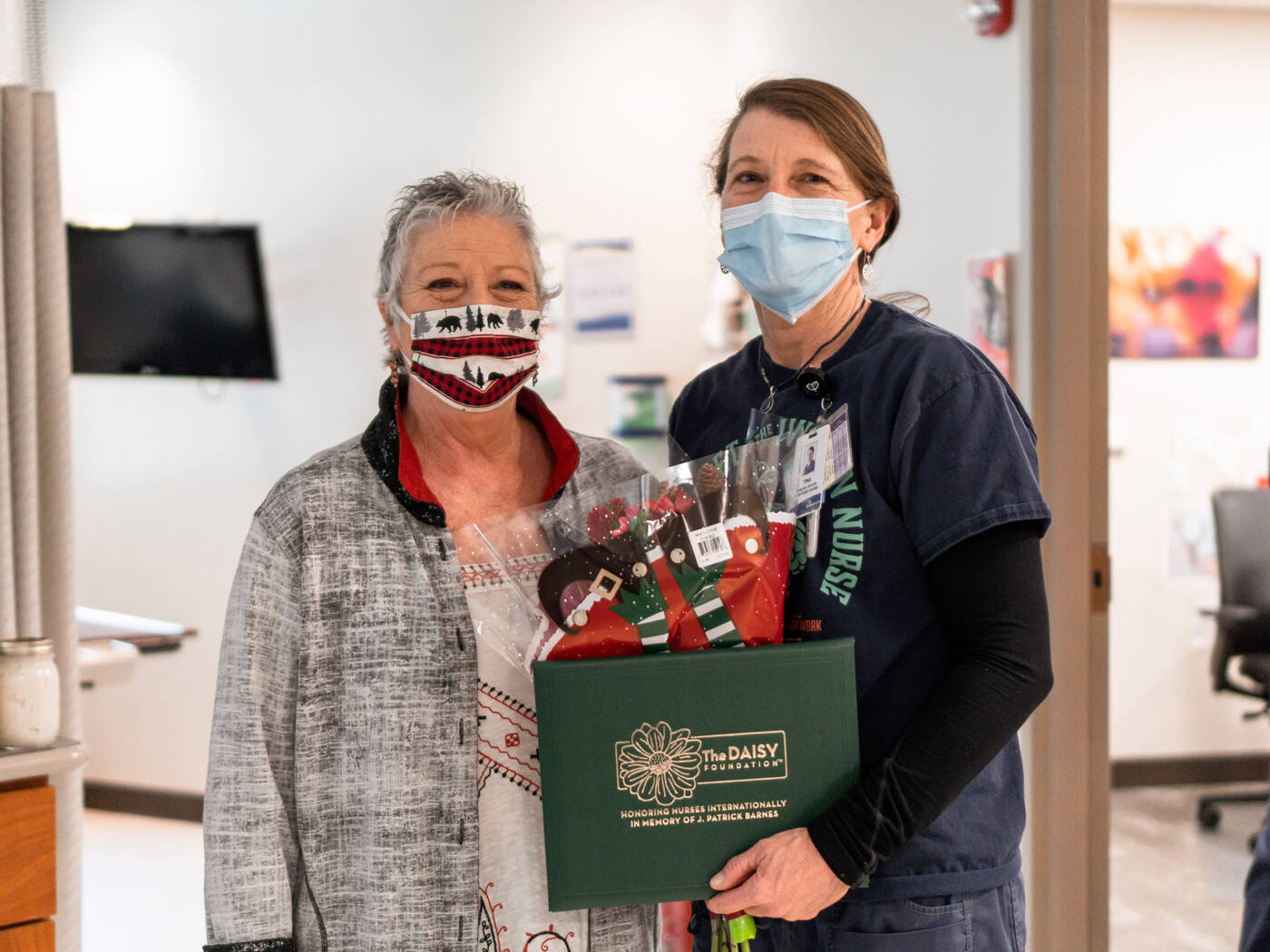 DAISY

Does It

Ivin­son Memo­r­i­al Hos­pi­tal proud­ly par­tic­i­pates in the DAISY Award Pro­gram, rec­og­niz­ing nurs­es who demon­strate extra­or­di­nary com­pas­sion and skill in the care of their patients.

This quarter's DAISY Award recip­i­ent was nom­i­nat­ed for always bright­en­ing her patients' days. Tina O'Connor, a reg­is­tered nurse in the Mered­ith and Jean­nie Ray Can­cer Cen­ter, exem­pli­fies car­ing and com­pas­sion in the work she does with her patients.

"It shows that she loves patient care by her sin­cere smile and empa­thy, her nom­i­na­tion read. ​"Her sup­port and kind­ness will always be remem­bered. She focus­es on what our needs are for that moment and gives help­ful infor­ma­tion and sup­port to car­ry us through the tough times also. . I trust her knowl­edge, sup­port and know she tru­ly cares. I will always remem­ber the spe­cial atten­tive care I received at Ivin­son. I feel over­whelmed with the love and sup­port from a very atten­tive, kind and knowl­edge­able team."

Con­grat­u­la­tions, Tina! Ivin­son appre­ci­ates all the work you do for your team and your patients!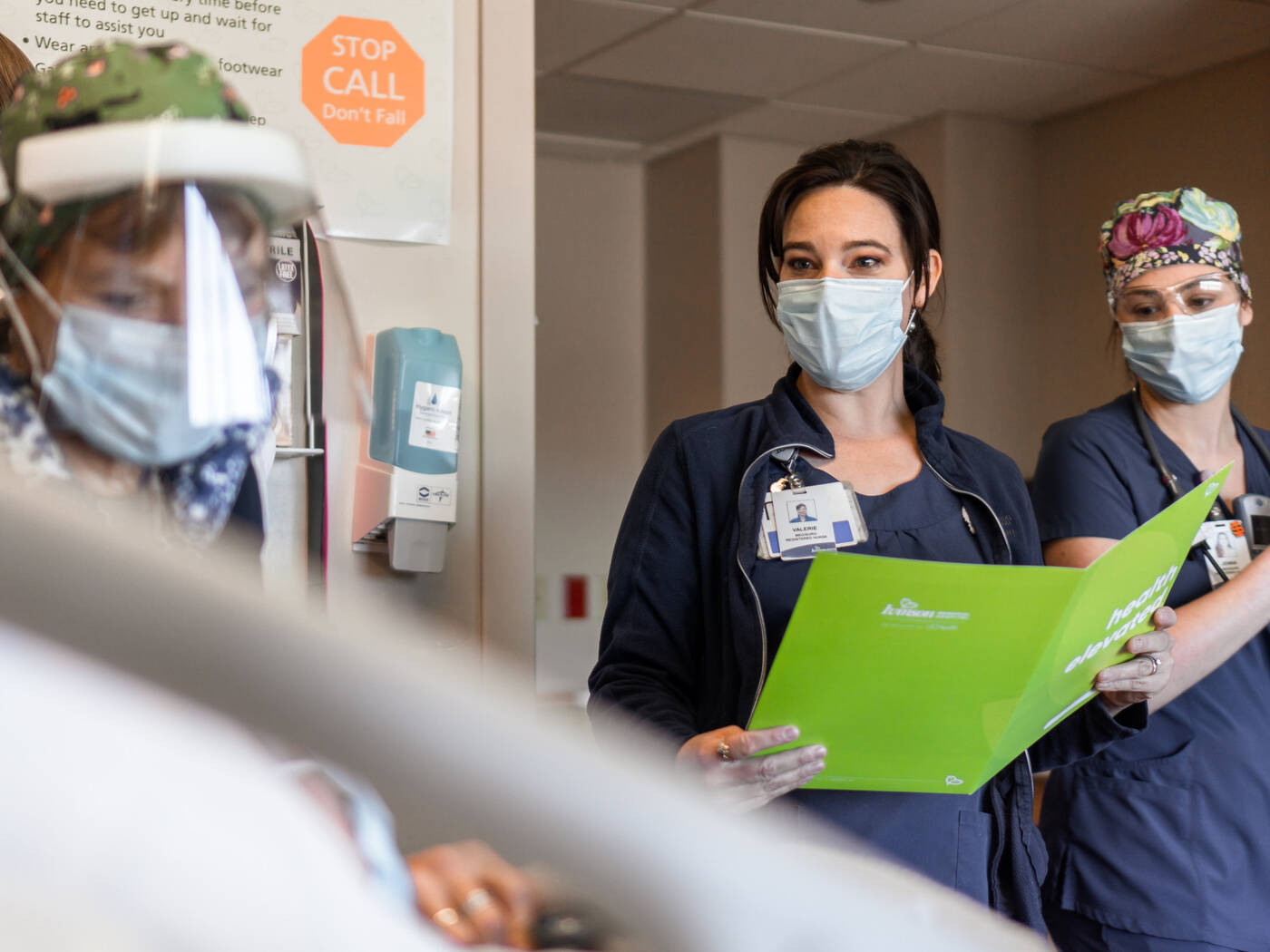 Putting in Overtime
In Novem­ber, our medical/​surgical depart­ment had a record high vol­ume of 521 patient nights in the month of Novem­ber, a steep climb from the aver­age 391 month­ly. There was also a record num­ber of 444 EKG's per­formed by our car­diopul­monary team, inpa­tient meals served by our dietary depart­ment, rooms san­i­tized by our envi­ron­men­tal ser­vices team, labs drawn and imag­ing ser­vices provided.
Thank you to each mem­ber of our team that con­tin­ues to put patients first, your hard work does not go unnoticed.
Roll the Credits
In Ivinson's Radi­ol­o­gy depart­ment, the mam­mog­ra­phy team earned recent Amer­i­can Col­lege of Radi­ol­o­gy (ACR) accred­i­ta­tion for their vital work they pro­vide our com­mu­ni­ty. Con­sid­ered the gold stan­dard for med­ical imag­ing, accred­i­ta­tion is earned based on staff qual­i­fi­ca­tions, equip­ment, qual­i­ty con­trol and assur­ance, image qual­i­ty and radi­a­tion dose.
Thank you to our mam­mog­ra­phy team for ensur­ing world-class care for our patients at Ivinson.
sign up for our email newsletter