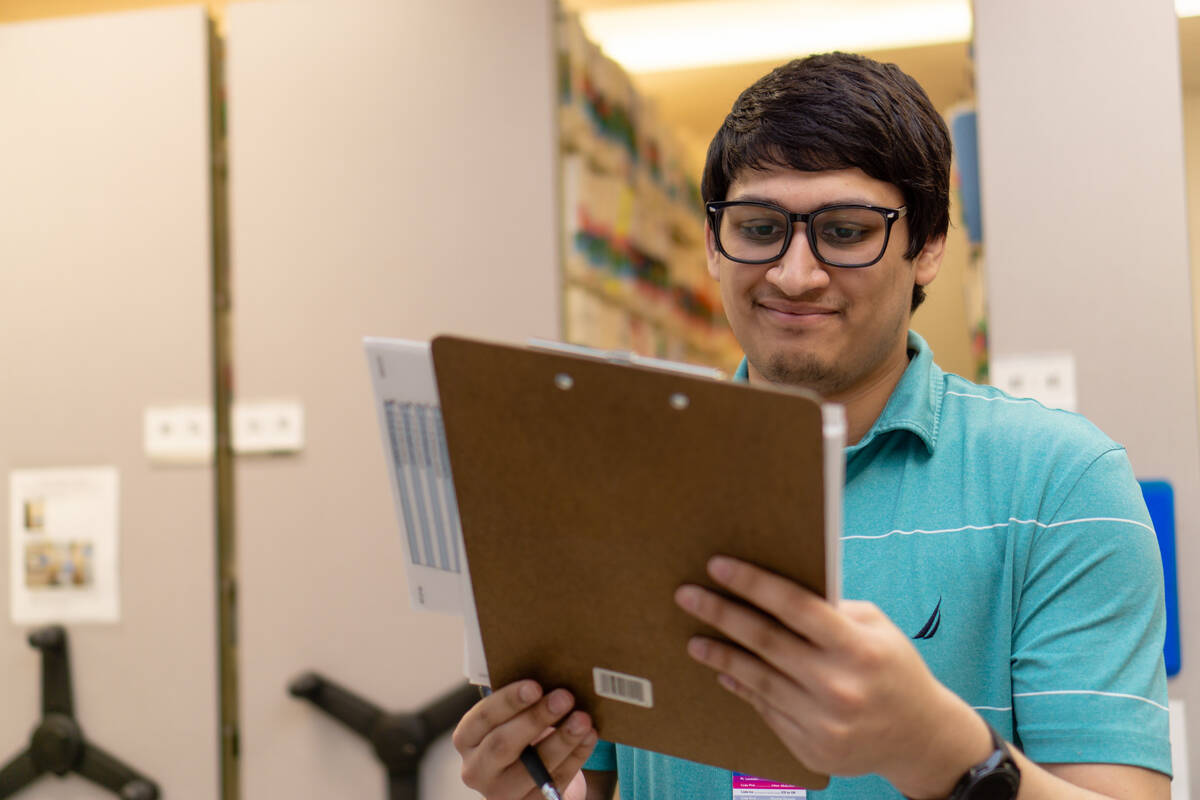 Hospital Updates
Code of Integrity
As health­care providers, we hold our­selves to the high­est stan­dards of pro­fes­sion­al­ism. It is our job to cre­ate a safe space in our com­mu­ni­ty for those seek­ing care and that starts by hold­ing our­selves accountable.
Trust is built on a foun­da­tion of doing what is right and eth­i­cal on behalf of those we serve. It is for that rea­son we cre­at­ed the Code of Integrity.
"The Code integri­ty is part of our Com­pli­ance Plan which out­lines the most impor­tant laws and reg­u­la­tions that we have to fol­low and gives employ­ees guid­ance on how to report poten­tial issues or vio­la­tions," Com­pli­ance Offi­cer, Dean­na Allen explains.
The Code of Integri­ty answers var­i­ous ques­tions around poli­cies and how employ­ees should address cer­tain situations.
The Com­pli­ance depart­ment cre­at­ed this guide to help staff, providers, board direc­tors, ven­dors and con­trac­tors under­stand some of the key pieces of Ivinson's Com­pli­ance Plan.
What is Compliance?
"The Com­pli­ance Depart­ment is respon­si­ble for car­ry­ing out the hos­pi­tal Com­pli­ance Plan," Dean­na said. ​"This Com­pli­ance Plan enables Ivin­son to have an effec­tive com­pli­ance pro­gram to detect and pre­vent vio­la­tions of a vari­ety of state and fed­er­al laws and regulations"
Sev­en Ele­ments of Compliance
Poli­cies and Procedures
Chief Com­pli­ance Officer
Edu­ca­tion and Training
Anony­mous Hotline
Inves­ti­ga­tion
Inter­nal Mon­i­tor­ing and Auditing
Enforce­ment of Dis­ci­pli­nary Standards
"The day to day tasks involve edu­cat­ing employ­ees about the laws and reg­u­la­tions that apply to us, audit­ing and mon­i­tor­ing risk areas, inves­ti­gat­ing con­cerns and devel­op­ing action plans to address inter­nal problems."
Who is respon­si­ble for Compliance?
"The Board of Direc­tors is ulti­mate­ly respon­si­ble for the Com­pli­ance Plan, but we depend on every team mem­ber to car­ry out the duty of com­pli­ance. Every team mem­ber should have a basic knowl­edge of the laws and reg­u­la­tions that Ivin­son must fol­low and they are oblig­at­ed to report misconduct."
Com­pli­ance Education
To ensure employ­ees have a well-round­ed knowl­edge of hos­pi­tal poli­cies as well as fed­er­al laws and reg­u­la­tions, this month Ivin­son will be rolling out Com­pli­ance Education.
Com­pli­ance Edu­ca­tion will be a role-based edu­ca­tion­al cam­paign to be com­plet­ed once a year. Employ­ees will be giv­en learn­ing mod­ules that include a pre­sen­ta­tion and a short quiz regard­ing com­pli­ance ele­ments that impact their job role. This edu­ca­tion is sep­a­rate than annu­al H.E.A.R.T. training.
"Com­pli­ance edu­ca­tion is one of the sev­en ele­ments of an effec­tive Com­pli­ance Plan which is pub­lished by the Office of Inspec­tor Gen­er­al and Cen­ters for Medicare and Med­ic­aid Ser­vices (CMS). By hav­ing an effec­tive Com­pli­ance Plan, Ivin­son can take a proac­tive approach to lim­it­ing the risk of vio­lat­ing reg­u­la­tions that may cause CMS and oth­er reg­u­la­to­ry bod­ies to impose stiff fines and penal­ties to the organization."

sign up for our email newsletter