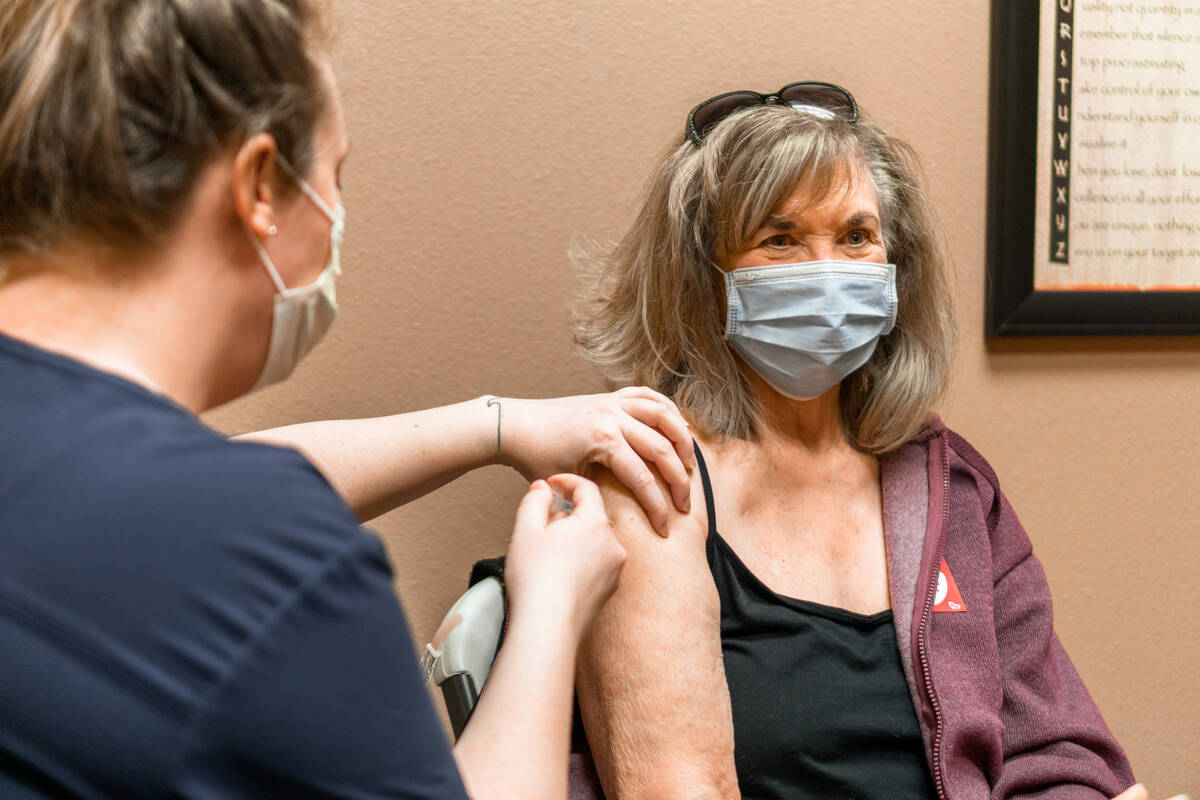 Hospital Updates
29 January 2021
Community COVID-19 Vaccines Press On
Albany County residents 75 years of age and older are now able to schedule and receive their COVID-19 vaccine. The Albany County Vaccine Clinic team, a partnership between Albany County Public Health, the University of Wyoming and Ivinson, are currently working to schedule and administer vaccines to the community as quickly as possible.
Currently, Albany County COVID-19 vaccine distribution is in Phase 1b, subgroups 1 – 3, as outlined by the Wyoming Department of Health. Current distribution and scheduling efforts have widened to focus on individuals that are 75 years of age and older.
"The Vaccine Call Center is currently scheduling vaccine appointments based on current supply. We are excited that additional vaccines coming to Albany County will allow us to broaden our scheduling focus to include all person 75 years old and above," said Nicole Rooney, Ivinson Chief Nursing Officer. ​"We anticipate being able to schedule vaccines for those who are 70 years old and above in the next two weeks."
The initial opening of the Vaccine Call Center saw a tremendous number of inbound calls, often limiting others from calling in. In the recent days call volumes have begun to level out. If you are in the 75+ age group calling to schedule and are unable to reach the call center on your first try, we encourage you to call back.
How do I get on the vaccine list?
Albany County is utilizing My Health Connection data to identify individuals in certain distribution groups.
If you already have a My Health Connection account, you are already on the list and will be notified by email or in the app when it is time to schedule your vaccine.
If you do not have a My Health Connection account, you can sign up to be added to the list.
If you are

75

years old or older you can call the Vaccine Call Center at

307

−

766

−

8222

, Monday through Friday from

9

am –

5

pm to receive help with MHC and to schedule your vaccine.
If you are considered part of Phase

1

B through your employer, you will be contacted by your employer or Public Health when a vaccine is available to you. Employers can complete an intake form here bit​.ly/​A​C​P​H​e​m​p​loyer. Employees should sign-up for My Health Connection to streamline the process once vaccines are available to them.
I have been unable to reach the Vaccine Call Center, can I come to the vaccine clinic?
We understand the excitement and urgency surrounding vaccines. Our team is working to ensure all those 75 years of age and older are scheduled for a vaccine as supply allows. An appointment is required to get the COVID-19 vaccine. We ask that individuals refrain from visiting the vaccine clinic until it is their scheduled appointment time. We are unable to accommodate any walk-ins.
I signed up for MHC but the vaccine information listed is from Colorado. Am I on the list for Albany County?
My Health Connection is an online patient portal hosted through our affiliate, UCHealth and is based out of Colorado. Initial information on My Health Connection is specific to Colorado. Rest assured that you are on the vaccine list for Albany County.
How will I be notified when I can schedule my vaccine?
Once you are on the list and vaccines are offered for the distribution phase that you are in, you will receive a notification through My Health Connection. You will get a message by email or in the app with instructions on how to schedule your vaccine appointments.
Information regarding who is currently being scheduled will continue to be distributed to our community in various formats. When scheduling opens for your age group, you can schedule your appointment by calling 307−766−8222.
I received a notification to schedule but my spouse/​family member did not, can they receive a vaccine at my appointment?
All persons receiving a COVID-19 vaccine must have an appointment. If your family member/​spouse does not have a scheduled appointment, they will be unable to receive a vaccine at that time. Appointments are scheduled based on current vaccine availability and unfortunately, we are unable to vaccinate spouses and family members at your scheduled appointment. If your spouse or family member is part of Phase 1B, subgroups 1 – 3 and has not yet received a notification, please encourage them to sign up for My Health Connection and a notification will be sent to them once a vaccine is available to them.
Currently, we do not have enough vaccine doses to offer it to everyone in Phase 1B. As Albany County receives additional shipments of the vaccine, we are providing it as quickly as possible in accordance with the state's plan.
Information about Albany County's vaccine distribution plan can be found at ivin​son​hos​pi​tal​.org/​v​a​ccine.