CEO Message
Community Safety
A message from our CEO, Doug Faus, discussing COVID-19 precautions and planning a safe holiday.
To our neigh­bors, patients and com­mu­ni­ty members:
As we enter the win­ter months, the effects of COVID-19 are more appar­ent than ever in our com­mu­ni­ty and with­in our hospital.
Each week, we are reach­ing high­er lev­els of pos­i­tive COVID-19 cas­es and increased hos­pi­tal­iza­tions in Laramie and across Wyoming. We all play a part in slow­ing the spread of the virus in our com­mu­ni­ty and I urge you to wear a mask, prac­tice social dis­tanc­ing from oth­ers and wash your hands.
As a com­mu­ni­ty, we are see­ing pos­i­tive cas­es and expo­sures have an increas­ing impact on busi­ness­es and the ser­vices they pro­vide. In response to grow­ing cas­es, the Uni­ver­si­ty of Wyoming moved the remain­der of its semes­ter online a week ear­li­er than planned. They have encour­aged stu­dents to leave cam­pus ear­ly and staff to work from home when pos­si­ble. The City of Laramie has also enact­ed height­ened pre­cau­tions, clos­ing sev­er­al ser­vices to walk-in busi­ness for the safe­ty of city employ­ees and those they serve.
At Ivin­son, we to con­tin­ue to pro­vide the best care to our com­mu­ni­ty. We have had count­less mem­bers of our team train in areas out­side of their own in order to lend a hand if more staffing is need­ed in oth­er units. We have adapt­ed our patient park­ing garage to take on a grow­ing num­ber of patients requir­ing dri­ve-up COVID-19 test­ing. Our team has erect­ed heat­ed sta­tions for test­ing atten­dants that will allow us to con­tin­ue dri­ve-up test­ing through the win­ter months.
The out­pa­tient ser­vices that our patients and com­mu­ni­ty rely on remain open and have adapt­ed to pro­tect our staff and patients. When you come to Ivin­son, we require patients and vis­i­tors to wear a face cov­er­ing in adher­ence to pub­lic health orders. We have enhanced our screen­ing tools to ensure the safe­ty of our patients being treat­ed at our facil­i­ty as well as our staff. We have also imple­ment­ed a new stream­lined process to care for patients that have had a pos­i­tive COVID-19 test with­in the last 14 days. If you have test­ed pos­i­tive for COVID-19, have a pend­ing result, have cur­rent symp­toms or have been exposed to a known pos­i­tive, we ask that you to refrain from vis­it­ing our facil­i­ty unless you are seek­ing care. The health and safe­ty of our com­mu­ni­ty has always been a top pri­or­i­ty at Ivin­son and these process­es have been put in place to ensure that.
With the hol­i­days right around the cor­ner, now is the time to con­sid­er how we can cel­e­brate with­out putting our­selves or oth­ers at risk. As you make your plans for the hol­i­days, do not leave safe­ty on the back burn­er. Tra­di­tions will look dif­fer­ent this year; your din­ner table may be a bit small­er than in years past but you can be thank­ful while pro­tect­ing your­self and your com­mu­ni­ty. Your plans may be as sim­ple as a small din­ner with those you live with, watch­ing foot­ball on the couch or a Thanks­giv­ing Zoom with relatives.
What­ev­er your plans may be, I am thank­ful for all those cel­e­brat­ing respon­si­bly. This is not the hol­i­day we planned for but that does not detract from the sea­son itself. If 2020 has taught us any­thing, we have much to be thank­ful for. I am grate­ful for this com­mu­ni­ty and the con­tin­ued sup­port you have giv­en our health­care work­ers and hos­pi­tal as we nav­i­gate COVID-19.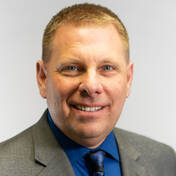 Doug Faus
Chief Executive Officer
sign up for our email newsletter