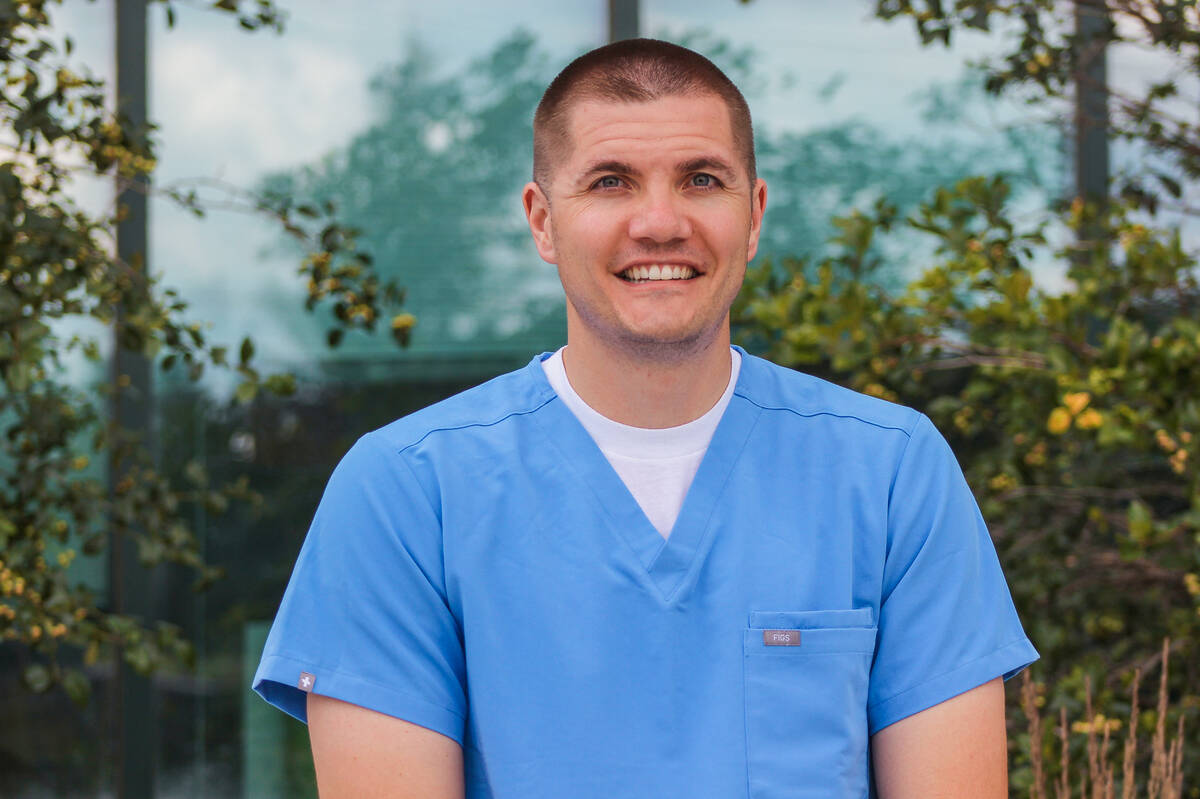 Provider Spotlight
22 August 2018
Dr. Derek Ewell
Dr. Ewell has been practicing as an OB/GYN in Laramie for three years and recently joined Ivinson Medical Group in May 2018. As one of Ivinson's newest providers, Dr. Ewell is excited to focus on the practice of medicine in our Women's Health Clinic.
Dr. Ewell attended the University of Wyoming for his undergraduate degree, where he met his wife, Laura. They have always had a special connection to Laramie, so when the opportunity arose to return after medical school (and residency training), they were thrilled. Dr. Ewell loves all that Laramie has to offer as a community and is happiest when he is spending time with his family in the outdoors.
Dr. Ewell believes newborn babies have just left a heavenly presence and feels honored to be a part of welcoming them into the world. He also loves providing continuity of care with his patients — from their teenage years through menopause.

Dr. Ewell's personal philosophy of care is grounded in collaboration and education. ​"I want patients to feel informed, have options and, together, make an educated decision on their care."
When asked what excites him about the future of Ivinson and our Women's Health Clinic, it was an easy answer: ​"To continue to grow our services so patients can get the care they want and need here in Laramie." We are lucky and proud to have Dr. Ewell providing exceptional care to our community.
sign up for our email newsletter