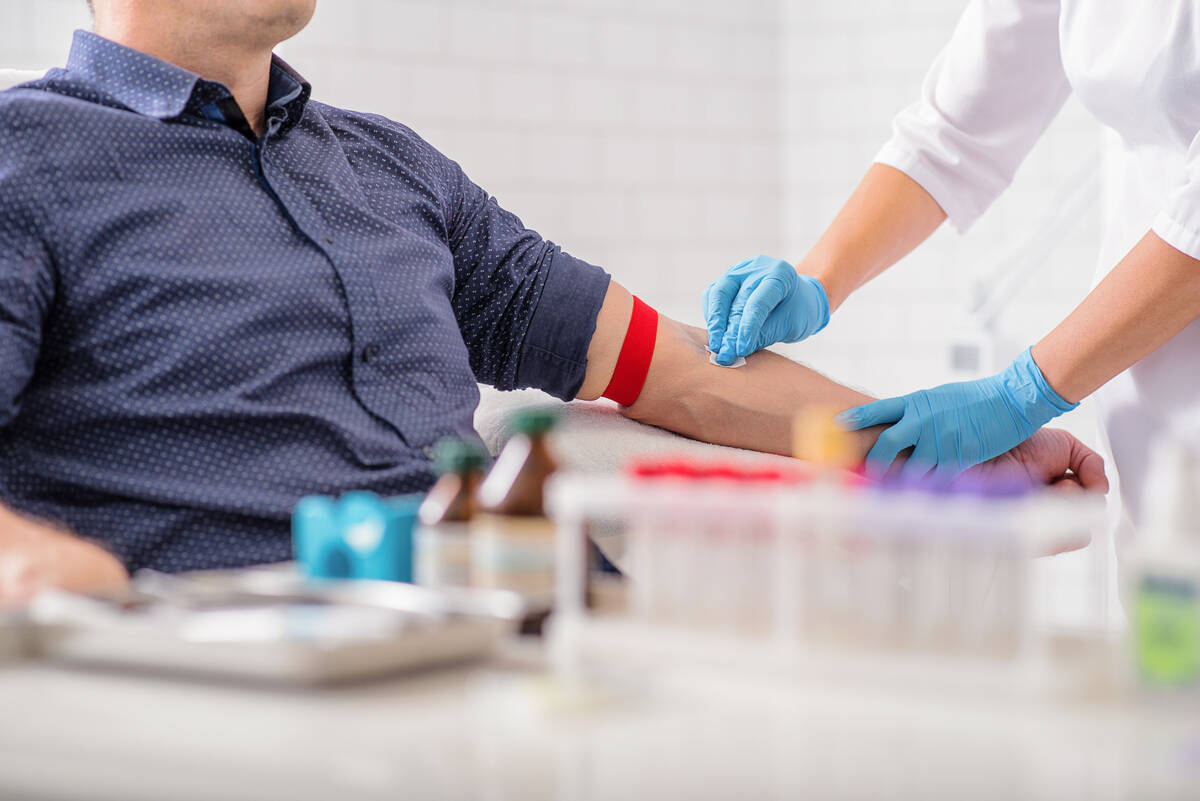 Featured Story
Free Prostate Screening Day
September is National Prostate Cancer Awareness Month.
The Meredith and Jeannie Ray Cancer Center is hosting their annual Free Prostate Screening Day on Saturday, September 19th from 8 am to 11 am.
"Prostate Cancer is one of the most prominently treated cancers at the Meredith and Jeannie Ray Cancer Center," said Cancer Center Director, Amy Smith. ​"In 2019, we gave radiation to 33 men diagnosed with prostate cancer. The American Cancer Society expects 191,930 new cases of prostate cancer in 2020, with 33,330 deaths from prostate cancer. Early detection is the key when it comes to prostate cancer survival."
The Cancer Center team is in its tenth year of participating in giving free prostate specific antigen (PSA) test to patients. In 2010, Ivinson partnered with Prostate Conditions Education Council (PCEC), an organization that provides supplies and testing.
"The date is strategically set in September to highlight Prostate Cancer Awareness Month," Amy said. ​"An anonymous donor continues to pay the expenses for the testing, which would equal to about $10 per test."
What is a PSA? Who should be tested? How often? We asked our in-house experts and got the answers.
Q: What is a PSA test?
A: According to the National Cancer Institute, a prostate specific antigen (PSA) is a protein. This protein produces both normal and malignant cells. Men with prostate cancer, often have more of this protein. Through a blood test, we are able to measure it.
Q: Who should be tested and how often?
A: According to the American Cancer Society, it depends on your risk factor. The general guidelines are outlined below:
Age

50

for men who are at average risk of prostate cancer and are expected to live at least

10

more years.
Age

45

for men at high risk of developing prostate cancer. This includes African-Americans and men who have a first-degree relative (father or brother) diagnosed with prostate cancer at an early age (younger than age

65

).
Age

40

for men at even higher risk (those with more than one first-degree relative who had prostate cancer at an early age).
Men who choose to be tested and have a PSA of less than 2.5 ng/​mL, may only need to be retested every 2 years. Screening should be done yearly for men whose PSA level is 2.5 ng/​mL or higher.
Q: How long will it take to get my results?
A: ​"The results take anywhere from 2 – 4 weeks. A copy of your result will be mailed to the address provided on the form when you sign in," Amy said. ​"If your PSA is within the normal limits, you will be encouraged to see your healthcare provider annually and repeat the test per their recommendation. If your PSA is not within normal limits, you will be advised to make an appointment with your provider, or call the Cancer Center for further advice."
Q: How do I get my free PSA?
A: To schedule your free lab draw for the PSA (prostate specific antigen) blood test, please call (307) 755‑4470 to secure your spot.
On the day of your appointment we are asking all patients to take the below steps to prevent the spread of respiratory illness.
Please stay home if you are feeling sick.
Please arrive at your scheduled time. If you are early, please wait outside until your scheduled time.
Please wear your mask at all times while inside the building
We will require patients to have their temperature taken before entering the building.
sign up for our email newsletter