Department Spotlight
From the Frontlines
Patient Access: Putting Patients First
Regard­less of how you enter Ivin­son, via ambu­lance, wheel­chair, or on your own two feet, your first encounter is like­ly with a patient access rep­re­sen­ta­tive. Whether it is through admit­ting, cen­tral sched­ul­ing, the oper­a­tor or get­ting a pri­or autho­riza­tion, our patient access team is con­stant­ly guid­ing patients through the health­care system
Amidst a pan­dem­ic, patient access rep­re­sen­ta­tives find them­selves tak­ing on new chal­lenges every day.
"Admit­ting and PBX (the oper­a­tor), they have real­ly been troop­ers," said Koren Clark, Cen­tral­ized Sched­ul­ing Super­vi­sor. ​"They are the first point of con­tact for patients, answer­ing all their ques­tions and real­ly are prob­lem solv­ing and triag­ing to help them get the care they need."
Those com­ing to Ivin­son will find that pub­lic entrances have been reduced. There are new safe­ty pre­cau­tions put in place from the moment you enter the build­ing. Every­one enter­ing the facil­i­ty, includ­ing staff, are being screened for symp­toms and hav­ing their tem­per­a­ture taken.
Patients check­ing in will speak with a patient access rep­re­sen­ta­tive through a glass ​"sneeze guard" put in place for their safe­ty and yours.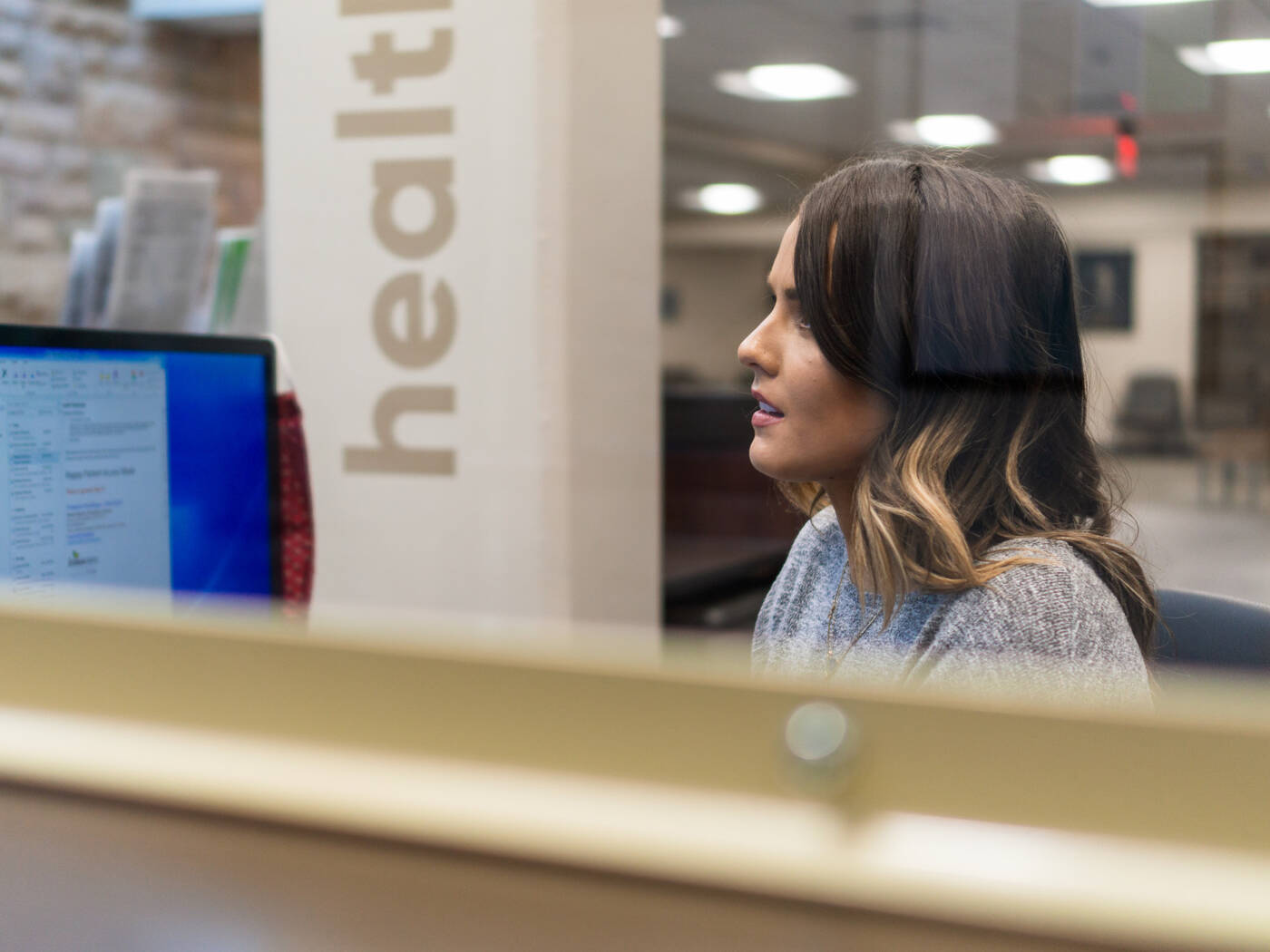 "The glass can be con­fus­ing for patients," said Corey, a patient access rep­re­sen­ta­tive in the emer­gency depart­ment. ​"Many want to go around it or think we can't hear them, but it was put in place to help us do our job. It also encour­ages social dis­tanc­ing, as a bar­ri­er between us and the patient."
Cen­tral­ized sched­ul­ing has spent sev­er­al weeks resched­ul­ing non-urgent tests and pro­ce­dures in an effort to decrease traf­fic through the hos­pi­tal. Through care­ful coor­di­na­tion with patients and their care teams, they are encour­ag­ing that vis­its that can wait, be put off for 30 days.
"We are still a hos­pi­tal and we are still here to help patients," Koren said. ​"We are urg­ing patients to uti­lize the COVID-19 Nurse Triage Line. We are still accept­ing patients but we don't want you to come to the hos­pi­tal unless it's an emer­gency. We encour­age every­one to stay home as much as you can, that's how we are going to get through this."
sign up for our email newsletter