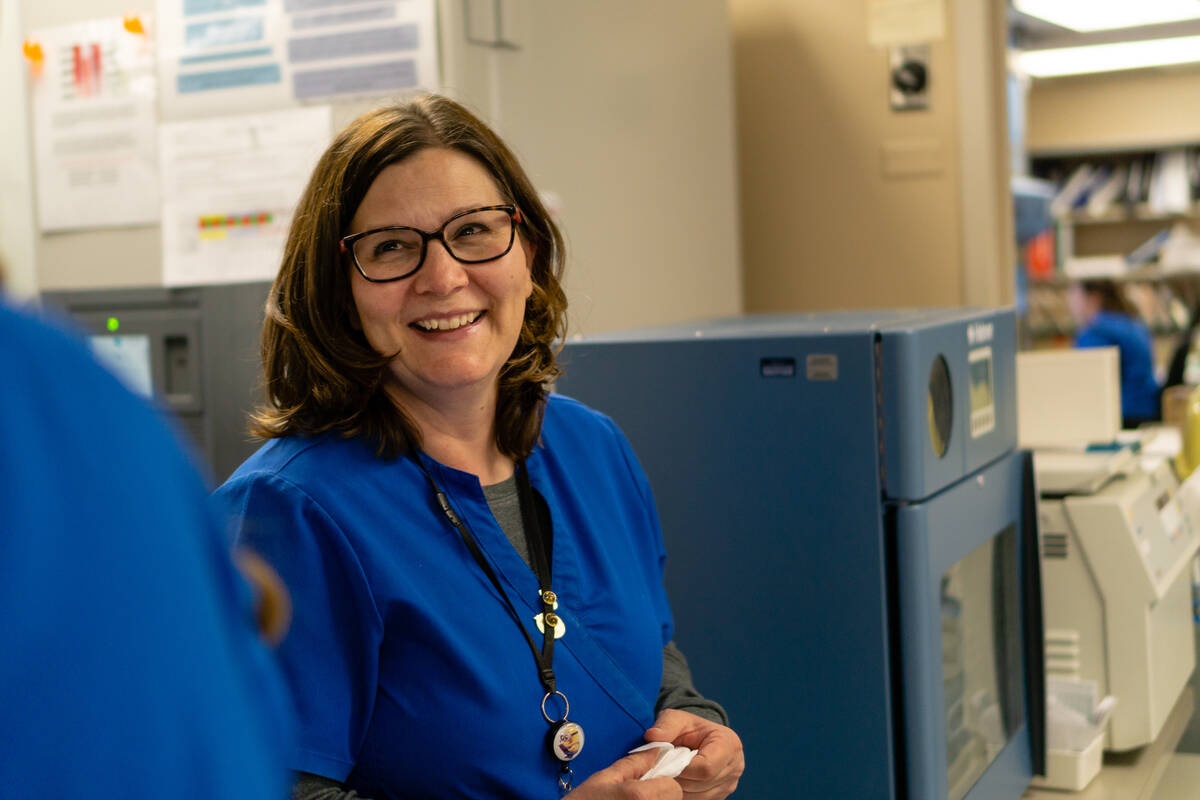 Featured Story
Written by Sagan Wheeler
Improving The Patient Experience Through Epic
As Ivinson Memorial Hospital prepares to go-live on August 24, 2019 with our new electronic health record (EHR) system through Epic, the leading provider of EHRs in the nation, patients can look forward to a number of benefits.
Nicole Rooney, our Chief Nursing Officer, and Dr. Lars Peterson, the physician champion for the transition, outline some of the benefits below.
Easy Access
Patients have personal and family health information at their fingertips with My Health Connection, an Epic application. They can message their doctors, schedule appointments with Ivinson Medical Group providers, complete patient paperwork, review lab results and be more involved with managing their health. My Health Connection is also mobile friendly, allowing patients to access their information at any time.
"My Health Connection offers a level of interaction for the patient through access to test results, secure messaging with Ivinson Medical Group providers, and patient education offerings that is greater than we have had in the past. Patients are able to track their current medications and request a refill directly with their Ivinson Medical Group providers in My Health Connection," said Rooney. ​"My Health Connection can be accessed through an online portal or through an app on a smart phone or tablet."

Exceptional Care
Common tasks are streamlined with Epic to get the job done more efficiently, allowing more time for providers to spend with their patients. Greater access to the patient's health record also enhance the experience for both the patient and provider.
"Epic will continue to improve the coordination of care through improved access to the patient's health record to both the care providers and the patient," explains Rooney.
Patients will also have access to an After Visit Summary at discharge that helps in their after-care experience. ​"The discharge information given to patients is easy to read, succinct, and very helpful," said Peterson.
"The After Visit Summary that is provided to patients after each visit with their care provider or upon discharge from the hospital gives robust after care directions and education," said Rooney.
Increased Engagement
An easy-to-access EHR system provides useful information to patients. When patients are informed, they can ask more targeted questions.
"Patient engagement helps bridge the divide between providers and patients. My Health Connection offers patients current information to labs, radiology studies and notes. Patients can then show the information to trusted loved ones and/​or do research," Petersen said. ​"This enables patients to digest the information and formulate better, informed questions."
A Safe System
There are many layers of protection within Epic, ensuring patient health information is safe. A great deal of effort is put into system protection, including compliance audits of how records are reviewed by staff and hospital-sponsored attempts to break into the system. Patients can rest assured that every measure is taken to protect their health information.

A Seamless Transition
Patients may see extra staff helping through the transition but everything will be business as usual. All Ivinson patients will receive instructions for accessing My Health Connection, the new patient portal. Patients who have already accessed the portal through UCHealth, will use the same portal for accessing health information from Ivinson Memorial Hospital and Ivinson Medical Group. Patients may not see information in My Health Connection until they receive care at Ivinson Memorial Hospital or Ivinson Medical Group after August 24, 2019.
sign up for our email newsletter