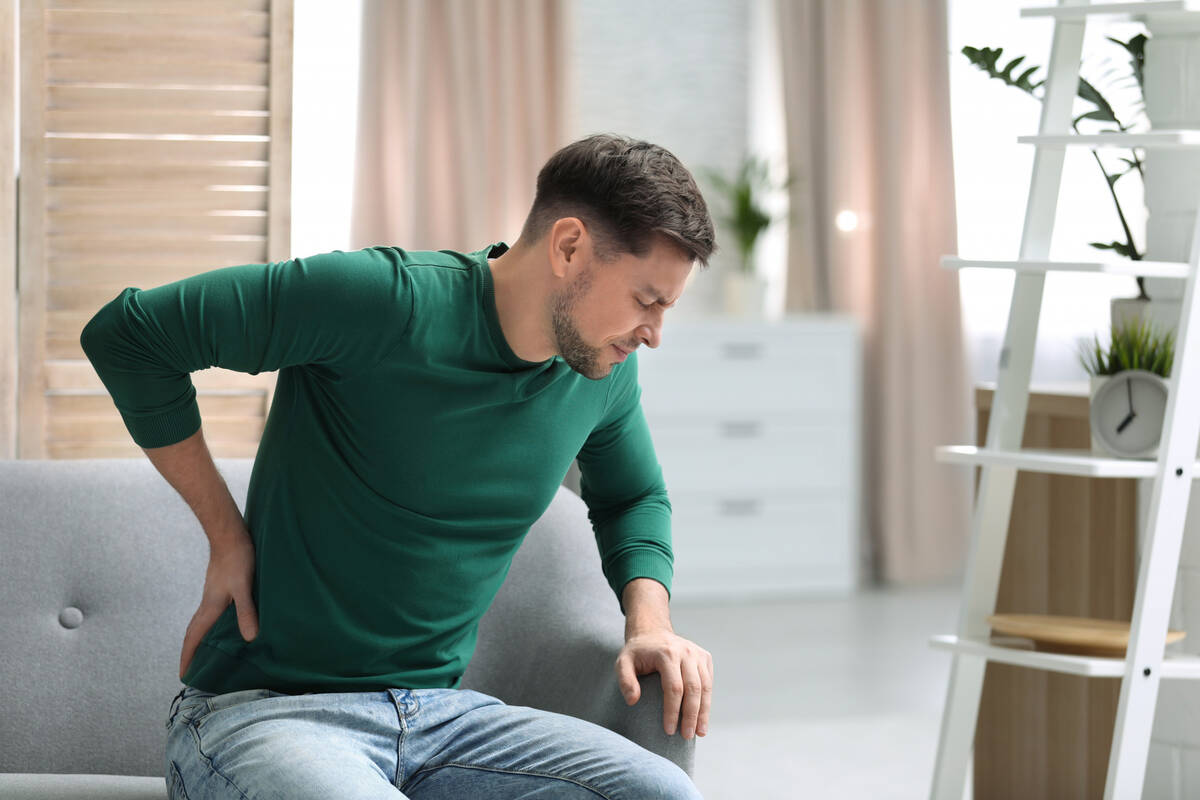 Education
Injury Prevention
Injuries are often asso­ci­at­ed with sports and unavoid­able sit­u­a­tions. We don't think we are prone to injury when we are sit­ting at a desk but if you ask our pro­fes­sion­als in Ivinson's Out­pa­tient Reha­bil­i­ta­tion Clin­ic, that may be where a lot of injuries start.
Kim Tay­lor is an Occu­pa­tion­al Ther­a­pist and the Direc­tor of reha­bil­i­ta­tion ser­vices at Ivin­son. In Kim's role, she often assess­es work­spaces to iden­ti­fy where improve­ments can be made to a person's work area to pre­vent a prob­lem from ever happening.
"A lot of peo­ple say, oh I've always done it this way," Kim said." ​"They just don't know the prop­er bio­me­chan­ics to make their job more effi­cient." That is where Kim comes in.
Andrew Ewell is a phys­i­cal ther­a­pist at Ivin­son and treats var­i­ous injuries from ankle injuries to knees to necks and back injuries.
In Reha­bil­i­ta­tion, the work Kim and Andrew do pri­mar­i­ly treats sus­tained injuries, but in an ide­al world, they would like to pre­vent them from ever occurring.
"If patients had the edu­ca­tion, like here is a stretch you can do to pre­vent a back injury, or do this before you do any heavy lift­ing. I feel it would real­ly reduce injuries and improve their qual­i­ty of life," Andrew said.
So what can you do to pre­vent injuries from hap­pen­ing? Our pro­fes­sion­als iden­ti­fied three bad habits that can lead to unin­ten­tion­al injury and what you can do to cor­rect it.
Pro­longed Sitting
Your job requires you to sit at a desk all day, or be on your feet all day, nei­ther are opti­mal for your spinal health. The num­ber of Amer­i­cans sit­ting for over 6 hours a day con­tin­ues to sky­rock­et, and with it so does back, neck and shoul­der pain.
"As human beings we typ­i­cal­ly sit a lot and we are not made to sit," Andrew said. ​"We are made to walk around and gath­er and hunt. A lot of us are sit­ting peo­ple and a lot of injuries come from that."
What can you do to break up bad habits?
"The num­ber one pre­ven­tion for any sort of low back/​neck injury is use a lum­bar sup­port when you are sit­ting, use it 100 per­cent of the time," Andrew advises.
Inter­rupt pro­longed sit­ting by cre­at­ing move­ment in your rou­tine. Use the print­er down the hall, walk to your cowork­ers office instead of calling.
"Going the oppo­site direc­tion just takes the pres­sure off your joints and mus­cles," Kim said. ​"Stand­ing desks make a huge dif­fer­ence in the work­force, being able to change your posi­tion through­out the day."
Over­do­ing It
Many of us have suf­fered overuse injuries with­out even real­iz­ing it. An overuse injury often occurs from repet­i­tive motions that dam­age tis­sue or from train­ing errors that occur when increas­ing activ­i­ty rapidly.
"I see a lot of overuse injuries," Andrew said. ​"Say some­one goes on a five mile run with no pri­or train­ing, they are more like­ly to injure their knee or their Achilles ten­don. That is a very com­mon overuse injury."
How can you pre­vent overuse injuries from happening?
"To pre­vent overuse injuries, you should slow­ly jump into some­thing. Say you want to ride a bike 30 miles, you are not going to start by bik­ing 30 miles. You are going to set a goal of say one mile this week and next week you are going to increase it by ten per­cent or less oth­er­wise you are going to cre­ate overuse injuries. If you grad­u­al­ly get into bik­ing, or you grad­u­al­ly get into run­ning or you grad­u­al­ly get into walk­ing, those are the things that are going to help pre­vent any sort of overuse injuries."
What about those repet­i­tive motions? Prepar­ing your body is key.
"Warm up before you exer­cise," Andrew advis­es. ​"Do some light walk­ing before you get going and then cool down after. If you run for 30 min­utes, cool down for about 5 min­utes and then at the very end, do some stretching."
Pre­vent­ing injuries may mean mix­ing up your activ­i­ties and ensur­ing you give it a day off here and there.
"If you are sit­ting at work your exer­cise should be the oppo­site posi­tion. If you sit at a desk all day do some­thing that requires the oppo­site motion," Andrew said. Do some walk­ing. If you stand at work, sit and try to bike. Try to do the oppo­site with your exer­cise and that will help with bal­anc­ing things out."
Bad Pos­ture
"Pos­ture is the num­ber one thing that is cor­re­lat­ed to back pain and low­er back pain," Andrew said.
Hav­ing good pos­ture is not just for job inter­views and the din­ner table. When you are sit­ting, poor pos­ture can actu­al­ly have adverse effects on your spine. Slouch­ing, round­ed shoul­ders and lean­ing for­ward can cre­ate increased stiff­ness and, over time, can lead to seri­ous back, neck and shoul­der injuries.
How can you cor­rect it?
"Besides using a lum­bar sup­port, do some back extensions every hour or so. If you are on long car trips and you are dri­ving, get out every hour and do some exten­sions to alle­vi­ate all that sit­ting and all that flex­ion you are putting on your spine. Equal­ize your bend­ing for­wards with your bend­ing backwards."
The best way to deal with pos­ture? Prac­tice good pos­ture before you have pain.
"With a cou­ple small tweaks over time, the repet­i­tive stuff that hap­pens like carpel tun­nel and ten­donitis, you could rem­e­dy before it occurs," Kim said. ​"Often times when I see some­one for some of those con­cerns, they don't real­ly know when it hap­pened, maybe a month ago but it could have been since day one and over time it builds until it becomes a prob­lem. Pre­vent­ing injuries with edu­ca­tion is impor­tant. Peo­ple don't want to think 20 years down the road, but if you can do things now to help you in 20 years, do them! A lot of peo­ple like to live in the moment, but some of the things you are doing now can have last­ing effects down the road."
sign up for our email newsletter