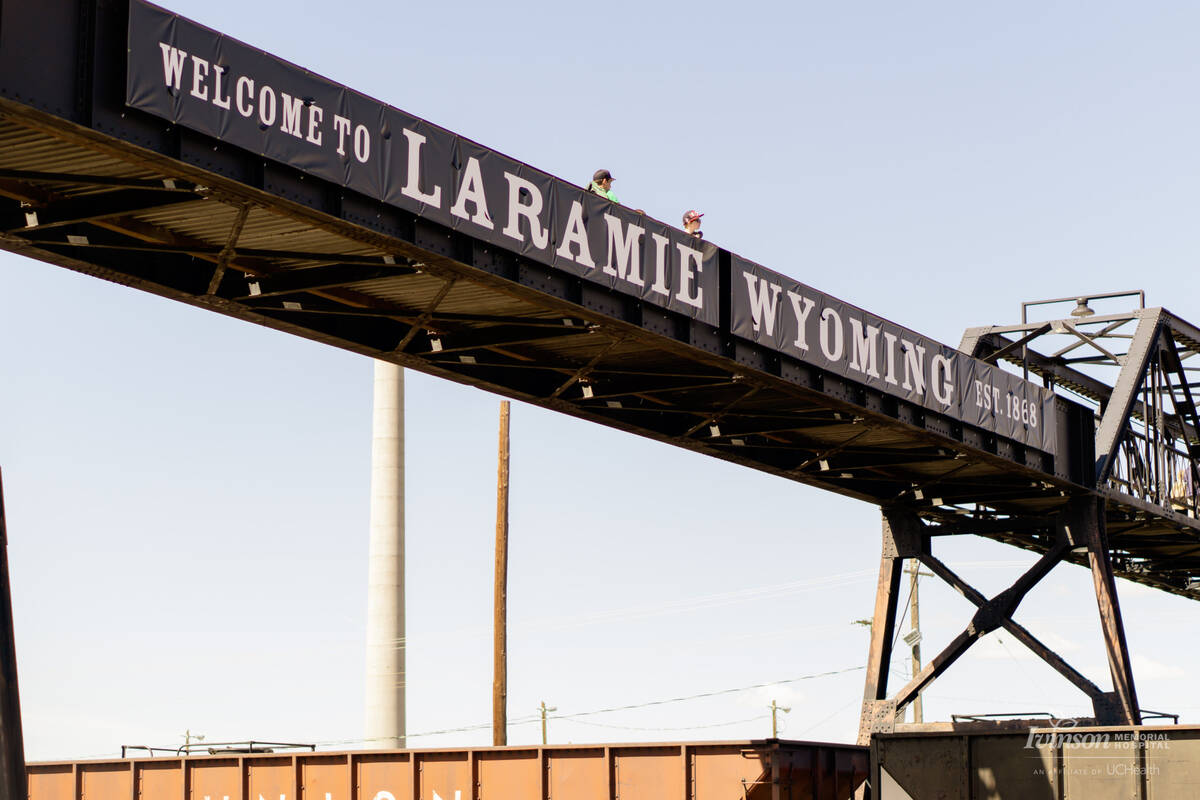 Featured Story
Written by Breann Lujan-Halcon
Investing in the Community
This Sep­tem­ber, Ivin­son is proud to par­tic­i­pate in the Unit­ed Way of Albany County's annu­al fundrais­er. Through Thanks­giv­ing, Ivin­son, local busi­ness­es and count­less indi­vid­u­als will take part in a com­mu­ni­ty wide effort that sup­ports local Laramie ser­vices fund­ed by the Unit­ed Way.
What is the Unit­ed Way?
The Unit­ed Way of Albany Coun­ty (UWAC) is a non-prof­it built on vol­un­teerism whose pur­pose is to sup­port the var­ied ser­vices and agen­cies aid­ing the Laramie com­mu­ni­ty. Through direct sup­port to its mem­ber agen­cies the Unit­ed Way is able to pro­vide a source of fund­ing to non-prof­its pro­vid­ing human ser­vices to res­i­dents and under­served demographics.
"As a local non-prof­it, UWAC works to unite non-prof­it, busi­ness, and com­mu­ni­ty orga­ni­za­tions," said Eve­lyn Edson, Unit­ed Way of Albany Coun­ty Exec­u­tive Direc­tor. ​"Togeth­er we fight for the health, edu­ca­tion, and finan­cial sta­bil­i­ty of every­one in our com­mu­ni­ty. Togeth­er we also cre­ate a ser­vice net­work for food and hous­ing secu­ri­ty, health and well­ness, edu­ca­tion and sup­port, and com­mu­ni­ty safety."
Many agen­cies are able to lever­age the donat­ed funds for match­ing grants and oth­er sources of income that they use to pos­i­tive­ly impact the community.
"Did you know that the cost of one cup of cof­fee can improve the qual­i­ty of edu­ca­tion offered to chil­dren in our com­mu­ni­ty?" Edson said. ​"One of our part­ner non-prof­it agen­cies match­es every $3 donat­ed through Unit­ed Way with $97 through grants."
In order to main­tain these ser­vices to the com­mu­ni­ty, the Unit­ed Way is con­tin­u­al­ly look­ing for fund­ing and dona­tions, which is the mis­sion of their annu­al fundrais­ing campaign.
Last year, the Laramie com­mu­ni­ty shat­tered the half a mil­lion dol­lar ceil­ing in dona­tions for the first time ever. This year, the Unit­ed Way is look­ing to up the ante and is aim­ing to raise $535,000.
"22 local orga­ni­za­tions and busi­ness donate to Unit­ed Way of Albany Coun­ty through pay­roll deduc­tion, Edson said. ​"We are so excit­ed to have Ivin­son Memo­r­i­al Hos­pi­tal a part of our lead­er­ship cir­cle mak­ing donat­ing to com­mu­ni­ty non-prof­its eas­i­er than ever."
Who do they help?
The Unit­ed Way pro­vides for 17 non-prof­it, social ser­vices agen­cies pro­vid­ing ser­vice local­ly. These agen­cies aid our com­mu­ni­ty in a wide vari­ety of ways that in turn, bet­ter our com­mu­ni­ty as a whole.
The Unit­ed Way pro­vides for agen­cies that help our community…
…Pre­pare and respond to emergencies

Albany Coun­ty Branch of the Amer­i­can Red Cross

…Pro­vide means for our neighbors


Laramie Inter­faith

…Secure a hot meal

Laramie Soup Kitchen

…Find new oppor­tu­ni­ties

ARK Region­al Services

…Stay informed


Wyoming 2−1−1

…Care for their men­tal and over­all wellness

Peak Well­ness Center

…Cul­ti­vate young leaders

Big Broth­ers Big Sisters

…Feel sup­port­ed through end-of-life transitions


Hos­pice of Laramie

…Advo­cate for sur­vivors

SAFE Project

…Devel­op young minds

Devel­op­men­tal Preschool & Day­care Center

…Main­tain inde­pen­dence while build­ing connections


The Epp­son Cen­ter for Seniors

…Stay healthy

Laramie Repro­duc­tive Health

…Build fam­i­lies inde­pen­dence

Fam­i­ly Promise of Albany County

…Heal our youth

The Laramie Youth Cri­sis Center

…Own homes

My Front Door

…Access care for the uninsured

The Down­town Clinic

…Edu­cate young thinkers

Laramie Head­start

…Pro­vide in emergencies
Unit­ed Way Emer­gency Funds

…File tax­es

Albany Coun­ty Vol­un­teer Income Tax Assis­tance (VITA)
Why Donate
"The impact of your dona­tions is sub­stan­tial," said Char­lie DeWolf and Mary Bur­man, Unit­ed Way cam­paign chairs. ​"Dona­tions to UWAC helped pro­vide over 280,000 free meals, safe shel­ter in the face of eco­nom­ic inse­cu­ri­ty, ill­ness or domes­tic vio­lence to almost 2,000 individuals/​families, preschool and youth pro­gram­ing for over 1,000 chil­dren and free or reduced health care to almost 2,000 com­mu­ni­ty members."
Your dona­tion, no mat­ter the size, makes a dif­fer­ence in the lives of Laramie res­i­dents and makes Laramie a bet­ter place to live.
"This is the good work that UWAC and its part­ner agen­cies do under ordi­nary cir­cum­stances," DeWolf and Bur­man said. ​"But, as we know, COVID-19 and Wyoming's eco­nom­ic down­turn present unprece­dent­ed chal­lenges to all of us in Albany Coun­ty. The health, edu­ca­tion and finan­cial needs of our com­mu­ni­ty will grow sub­stan­tial­ly over the com­ing months. We are a gen­er­ous com­mu­ni­ty and that gen­eros­i­ty is more impor­tant now than ever. With all the uncer­tain­ty, you may think this is not the right time to donate. But, in fact, we can think of no time more impor­tant than now to give to UWAC. Gifts of any size make a difference."
How to make a difference
At Ivin­son, we are offer­ing pay­roll deduct options for employ­ees to make dona­tions. Indi­vid­u­als wish­ing to make a one-time dona­tion can do so on their web­site.
Mak­ing a dif­fer­ence does not have to come in a dol­lar amount, dona­tions can come in many forms. You may be donat­ing your time to help a local agency, donat­ing per­ish­ables, or donat­ing items that go unused in your house­hold. Vis­it the Unit­ed Way's web­site, or one of their part­ner agen­cies to find out how you can give.
sign up for our email newsletter