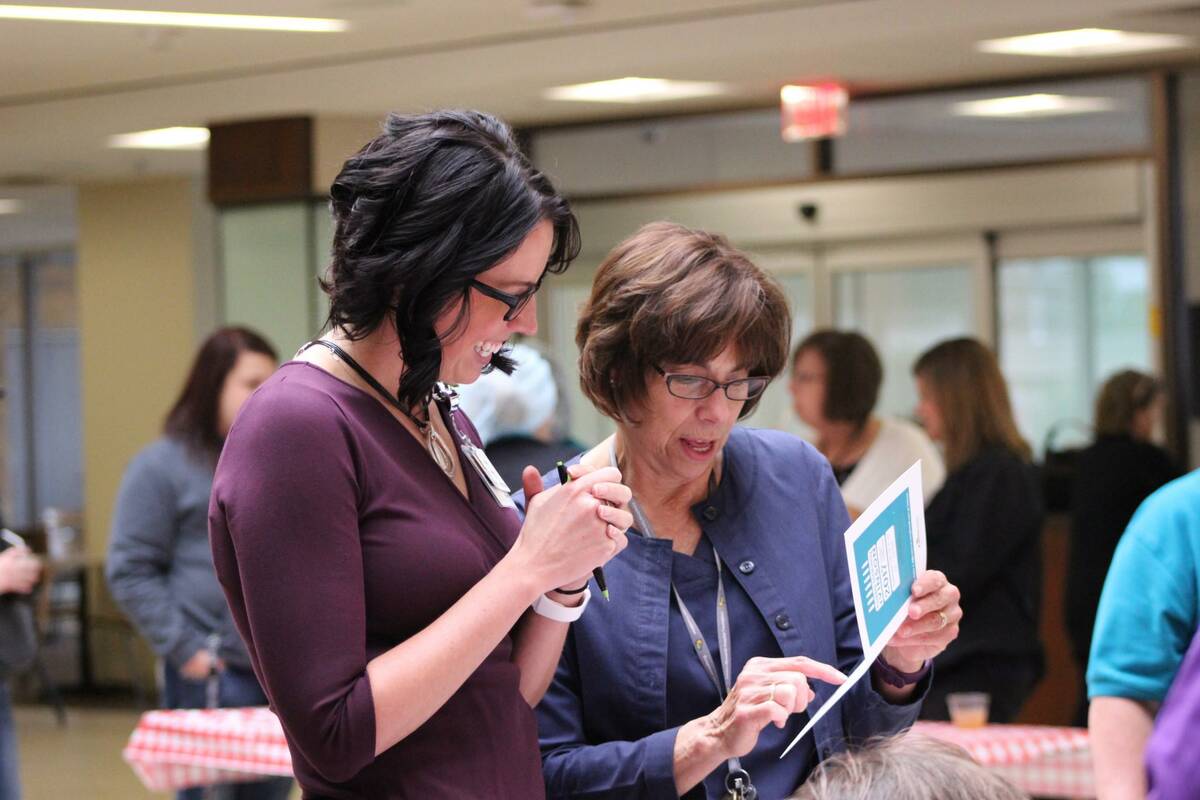 Foundation Updates
19 September 2018
Ivinson Cares
Written By Lauren Whitby
The IMH Foundation is set to host this year's annual employee giving campaign.
Each year, the IMH Foundation hosts Ivinson's employee campaign, giving employees like you the opportunity to give to the causes that you care about. This year we are partnering with employees throughout the hospital to create a campaign that supports our hospital and our community.
Throughout the month, staff from departments throughout the hospital will meet together to coordinate our two employee campaign events, which will be held on Monday, September 24, and Thursday, September 27. Each event will not only be an opportunity to give but also to serve organizations based in Laramie.
Our September 24 event will feature a The Sugar Mouse cupcake walk. The Foundation's purchase of these locally made cupcakes will provide a nonprofit organization support for rescued child victims of trafficking in Cambodia. Our September 27 event will feature a service project to support Amy's Kids, a nonprofit that provides funds and supplies to a school in Kenya and was founded by Cancer Center director, Amy Smith.
You will have the opportunity to give in the following ways:
1

. Donating to Foundation funding categories

These categories include the Technology and Innovation fund, the Capital Construction fund and the Area of Greatest Need fund.
2

. Donating to employee scholarships

Scholarships include the Sandy Joy – Kris Kramschuster Scholarship, the Inge Townsend Nursing Scholarship, the Employee Education fund, the Employee Wellness fund and Employee Financial Assistance. All of these scholarships support your coworkers at Ivinson.
3

. Purchasing tickets to Foundation fundraising events

Buy your tickets in advance to show your support through Foundation fundraising events including La Grande Fleur, the Sportsman Raffle and the Health Links Golf Tournament.

As you consider giving to the employee campaign, remember that many of these funds support employees like you. Our scholarship funds support training and education for Ivinson staff, and the Foundation funding categories ensure employees have the equipment that they need to provide state-of-the-art care.

Beyond the events and participation prizes that come with the campaign each year, this is a unique opportunity to payroll deduct any gift that you make to the Foundation. Last year, 32% of Ivinson employees participated in the employee campaign. This year, we hope to reach 50% participation. We know that each donation is not only a benefit to our hospital but also an opportunity to become unified in a common goal to improve patient care at Ivinson.