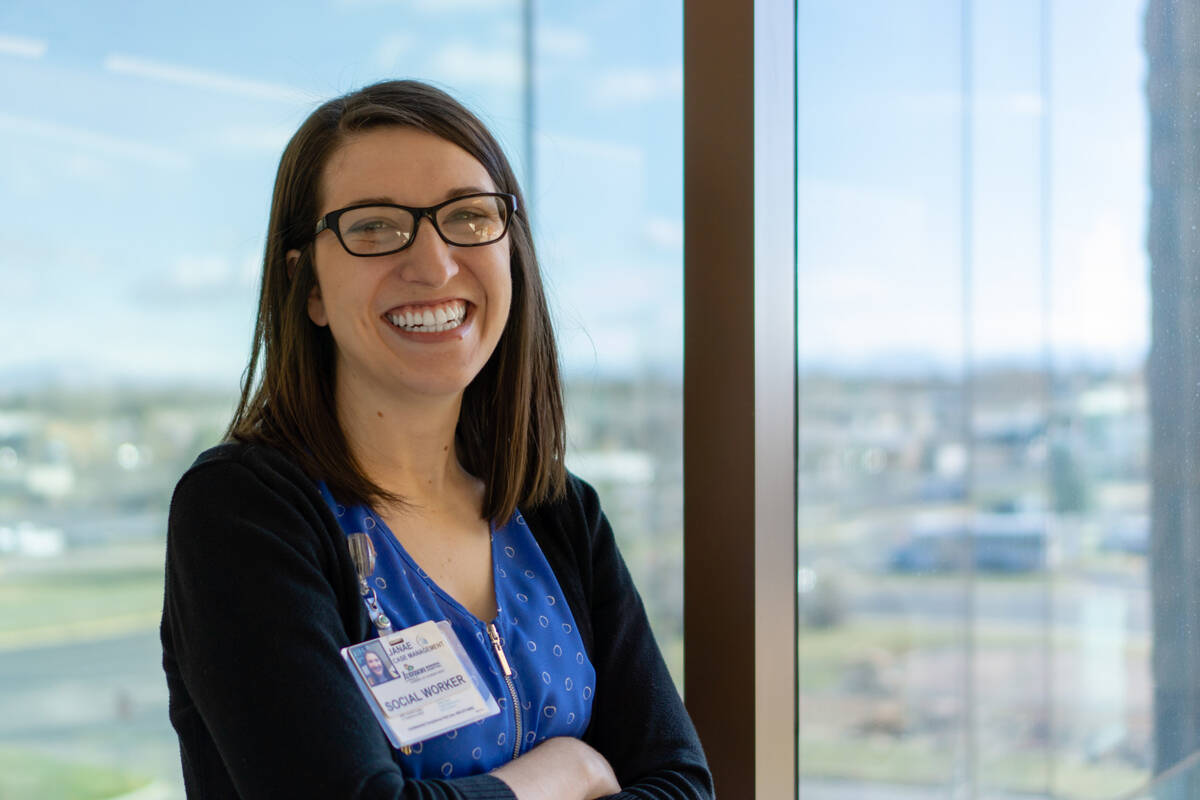 Employee Spotlight
12 November 2018
Janae Vessely, MSW, LCSW
Janae Vessely is a vital member of the health care team at Ivinson Memorial Hospital, working as a medical social worker in the case management department.
Janae ensures that our patients receive the best care possible by evaluating their emotional, social, environmental and financial needs and communicating these with the rest of the health care team.
Janae works in several departments around the hospital and is frequently involved in discharge planning, offering counseling services or making calls to insurance companies, among many other duties.
Janae says she enjoys working at Ivinson because of her great co-workers and the sense of community that the hospital brings. To Janae, Ivinson's vision, ​"Exceptional Care" means giving support and the best possible care to help patients through a crisis.
Janae became interested in the social work field after starting classes at the University of Wyoming. She enjoys the hospital setting because she likes working with older adults and has many family members who are healthcare professionals. ​"I like what the profession stands for and its code of ethics," says Vessely.
She recently celebrated three years of employment with Ivinson in June 2018, but unofficially started her career as a student intern, job shadowing in Case Management while completing her degree.
Outside of the hospital, Janae enjoys spending time with her family. Her husband, Mike, is a UW police officer and she has a nine-month-old daughter named Ragan.
Thank you, Janae, for the compassion and support that you bring to the health care team at Ivinson!