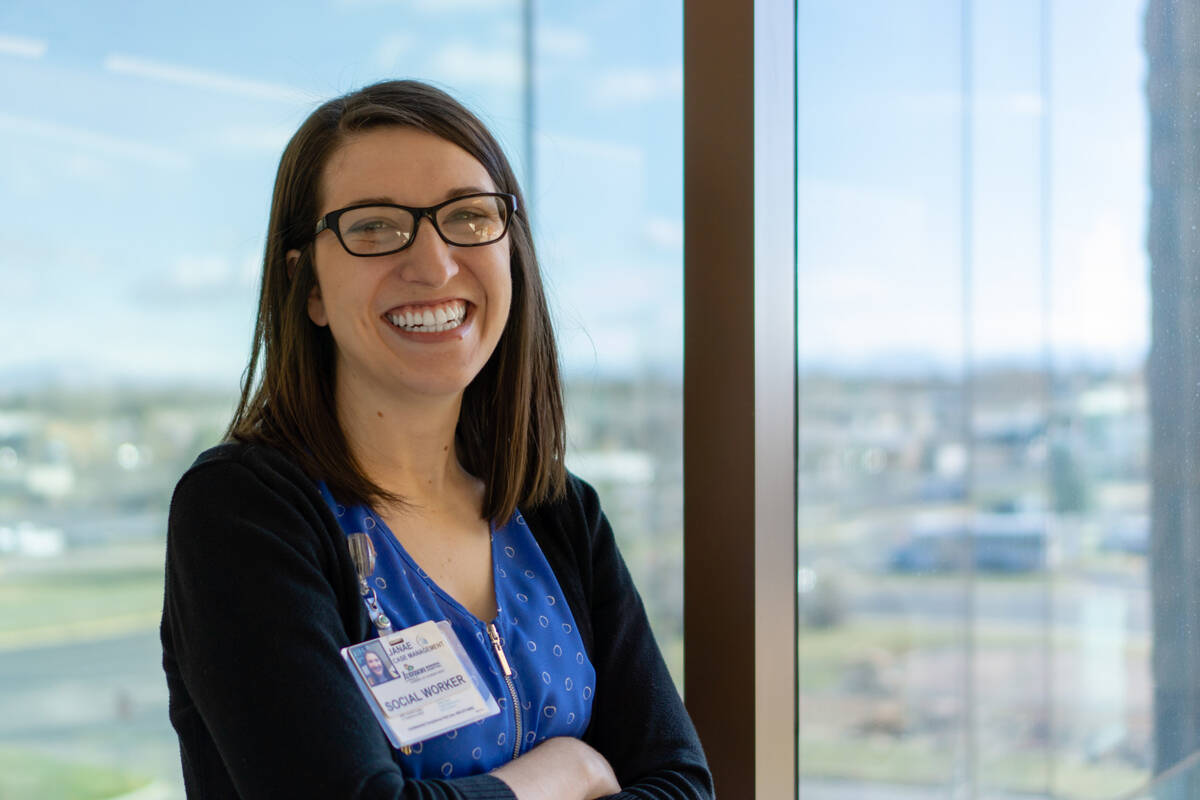 Employee Spotlight
Janae Vessely, MSW, LCSW
Janae Vessely is a vital member of the health care team at Ivinson Memorial Hospital, working as a medical social worker in the case management department.
Janae ensures that our patients receive the best care pos­si­ble by eval­u­at­ing their emo­tion­al, social, envi­ron­men­tal and finan­cial needs and com­mu­ni­cat­ing these with the rest of the health care team.
Janae works in sev­er­al depart­ments around the hos­pi­tal and is fre­quent­ly involved in dis­charge plan­ning, offer­ing coun­sel­ing ser­vices or mak­ing calls to insur­ance com­pa­nies, among many oth­er duties.
Janae says she enjoys work­ing at Ivin­son because of her great co-work­ers and the sense of com­mu­ni­ty that the hos­pi­tal brings. To Janae, Ivinson's vision, ​"Excep­tion­al Care" means giv­ing sup­port and the best pos­si­ble care to help patients through a crisis.
Janae became inter­est­ed in the social work field after start­ing class­es at the Uni­ver­si­ty of Wyoming. She enjoys the hos­pi­tal set­ting because she likes work­ing with old­er adults and has many fam­i­ly mem­bers who are health­care pro­fes­sion­als. ​"I like what the pro­fes­sion stands for and its code of ethics," says Vessely.
She recent­ly cel­e­brat­ed three years of employ­ment with Ivin­son in June 2018, but unof­fi­cial­ly start­ed her career as a stu­dent intern, job shad­ow­ing in Case Man­age­ment while com­plet­ing her degree.
Out­side of the hos­pi­tal, Janae enjoys spend­ing time with her fam­i­ly. Her hus­band, Mike, is a UW police offi­cer and she has a nine-month-old daugh­ter named Ragan.
Thank you, Janae, for the com­pas­sion and sup­port that you bring to the health care team at Ivinson!
sign up for our email newsletter