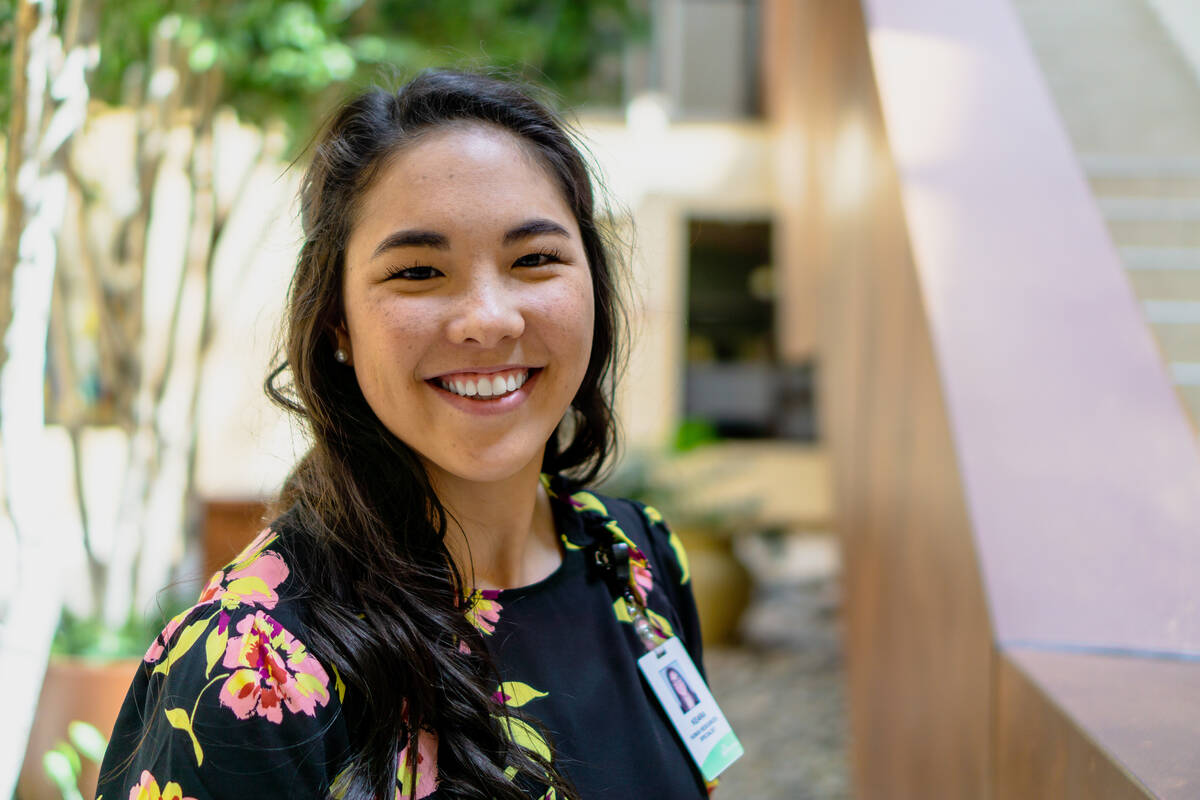 Employee Spotlight
9 July 2019
Keara Turner
Keara Turner is a Human Resources Business Partner at Ivinson Memorial Hospital.
Not many people can say they know every 550+ Ivinson employees by name but Keara Turner, our Human Resources Business Partner just might! Keara just celebrated three years of employment with Ivinson Memorial Hospital where she coordinates the onboarding of every new employee, including our volunteers. ​"I enjoy getting to say that I know everyone at Ivinson since almost everyone comes through my door including all of our new hires," said Keara. ​"I like being a part of the beginning of someone's employment journey with Ivinson.
Keara originally came to Laramie from California on a swim scholarship at the University of Wyoming. After graduating with a degree in Communication from UW, she chose to stay in Laramie while her husband, Jordan, works on his PhD in in Physics and Astronomy. Keara and Jordan take advantage of the outdoors in Laramie year-round where they enjoy skiing, hiking, and swimming.
Keara has a special talent for DIY crafts and planning events, both of which have been useful as she is a key member of our Ivinson Ambassador team. The Ivinson Ambassadors plan and coordinate Ivinson employee appreciation, recognition and outreach events. Keara has hand-crafted countless signs, banners and décor for these events over the past three years. In addition to all of the Ivinson events Keara has helped plan, she was busy planning her wedding this past year as well.
Not only is Keara one of the first people new employees meet at Ivinson, she is also a familiar face for all of our employees as she guides people through benefits enrollment each year, administers FMLA and answers any HR question that is asked of her.
As a lifelong swimmer, it's no surprise that one of Keara's mottos is ​"just keep swimming." This phrase encourages her to persevere. ​"I find that this helps me realize what is in my control, what isn't, and how to move forward," Keara said, ​"It reminds me to stay positive and keep swimming."
Ivinson is proud of the work Keara does to ensure a positive experience for every new Ivinson employee that joins our team. Thank you, Keara, for the exceptional care you take of all of us here, at Ivinson!