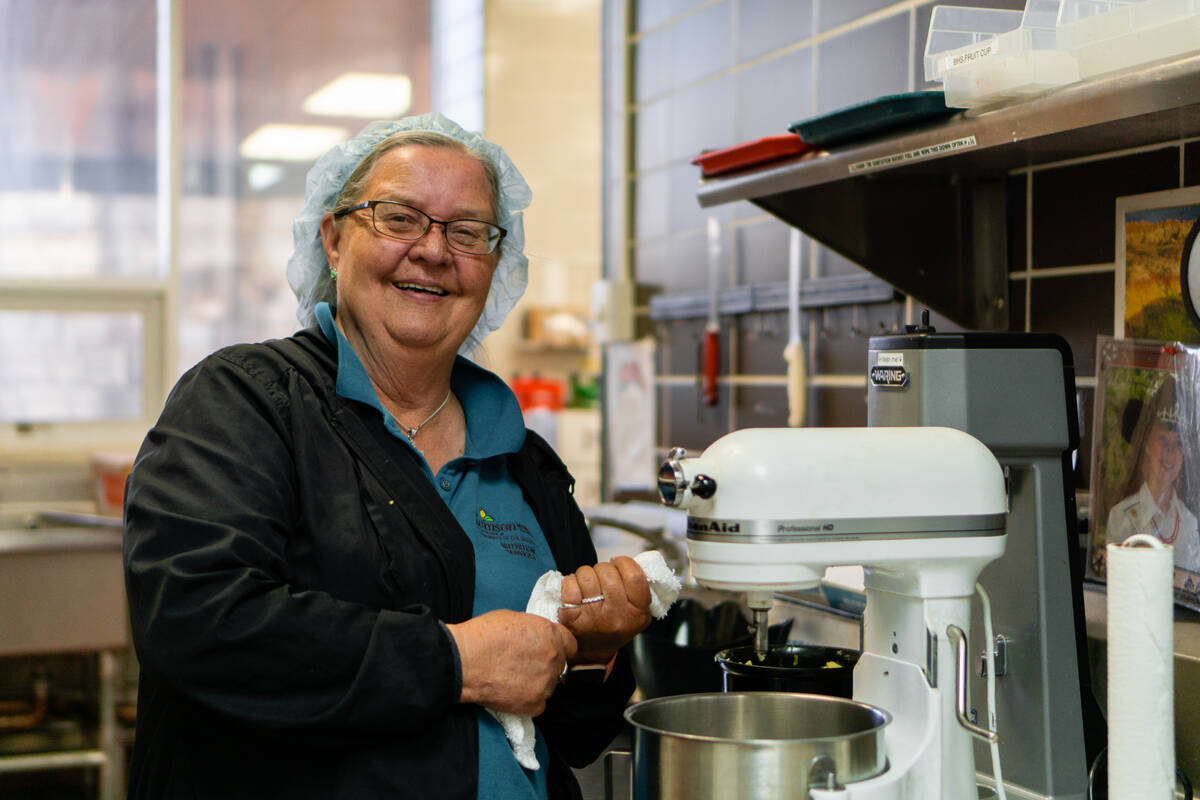 Employee Spotlight
21 October 2019
Kelly Smith
Kelly Smith is a pastry chef at Ivinson Memorial Hospital where she creates delicious treats for patients and staff to enjoy.
Kelly Smith has been a member of our Dietary team for over 32 years. During her time at Ivinson, she has worn many hats and prides herself in her ability to adapt to change and ​"always keep things fresh."
Initially, Kelly started in Dietary some 30 years ago because it was the perfect job for raising her family. But she's made a career at Ivinson because of the people. ​"The people I work with are as much of a family to me as my own!"
When Kelly isn't at Ivinson, she enjoys spending time with her family. She loves supporting her grandchildren in their various activities and finding an excuse to shop. Her children joke that whenever they visit her, she always sends them home with something she found while shopping.

"Kelly's Creations" are well known throughout the hospital. Most of the recipes that Kelly uses are her mom's that she has brought back and made new again. Kelly believes food has the ability to comfort and whether you're in the hospital as a patient or you're an employee who needs to grab a quick lunch before getting back to work, good food goes a long way.
One of Kelly's most famous recipes is her German Bierocks — passed down in her family from her grandmother. It's a great day in the Mountain View Café when Kelly's Beirocks are on the menu. ​"When people tell me they like what I've made, I feel a sense of pride," said Kelly.
Ivinson is lucky to have Kelly, stocking the fridge with her delicious creations, greeting patients and guests with her cheerful personality and sharing her family recipes with our hospital.