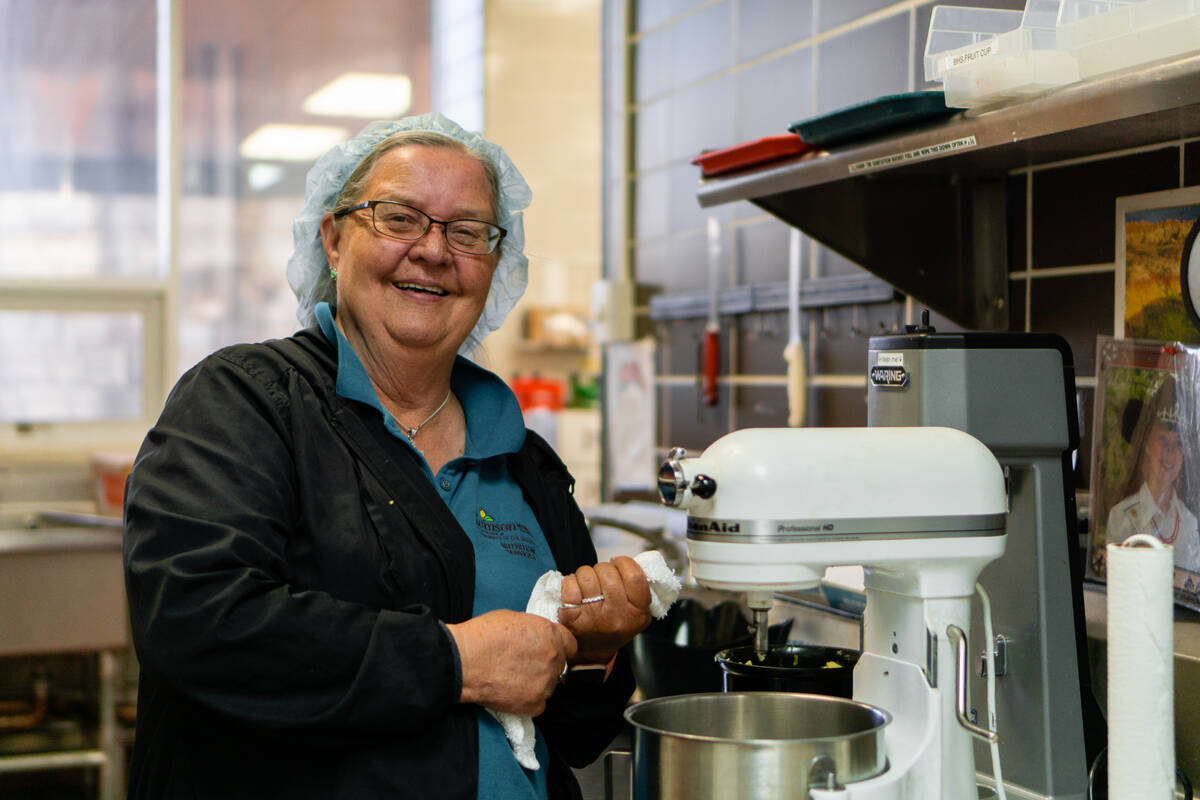 Employee Spotlight
Kelly Smith
Kelly Smith is a pastry chef at Ivinson Memorial Hospital where she creates delicious treats for patients and staff to enjoy.
Kel­ly Smith has been a mem­ber of our Dietary team for over 32 years. Dur­ing her time at Ivin­son, she has worn many hats and prides her­self in her abil­i­ty to adapt to change and ​"always keep things fresh."
Ini­tial­ly, Kel­ly start­ed in Dietary some 30 years ago because it was the per­fect job for rais­ing her fam­i­ly. But she's made a career at Ivin­son because of the peo­ple. ​"The peo­ple I work with are as much of a fam­i­ly to me as my own!"
When Kel­ly isn't at Ivin­son, she enjoys spend­ing time with her fam­i­ly. She loves sup­port­ing her grand­chil­dren in their var­i­ous activ­i­ties and find­ing an excuse to shop. Her chil­dren joke that when­ev­er they vis­it her, she always sends them home with some­thing she found while shopping.

"Kelly's Cre­ations" are well known through­out the hos­pi­tal. Most of the recipes that Kel­ly uses are her mom's that she has brought back and made new again. Kel­ly believes food has the abil­i­ty to com­fort and whether you're in the hos­pi­tal as a patient or you're an employ­ee who needs to grab a quick lunch before get­ting back to work, good food goes a long way.
One of Kelly's most famous recipes is her Ger­man Bie­rocks — passed down in her fam­i­ly from her grand­moth­er. It's a great day in the Moun­tain View Café when Kelly's Beirocks are on the menu. ​"When peo­ple tell me they like what I've made, I feel a sense of pride," said Kelly.
Ivin­son is lucky to have Kel­ly, stock­ing the fridge with her deli­cious cre­ations, greet­ing patients and guests with her cheer­ful per­son­al­i­ty and shar­ing her fam­i­ly recipes with our hospital.
sign up for our email newsletter