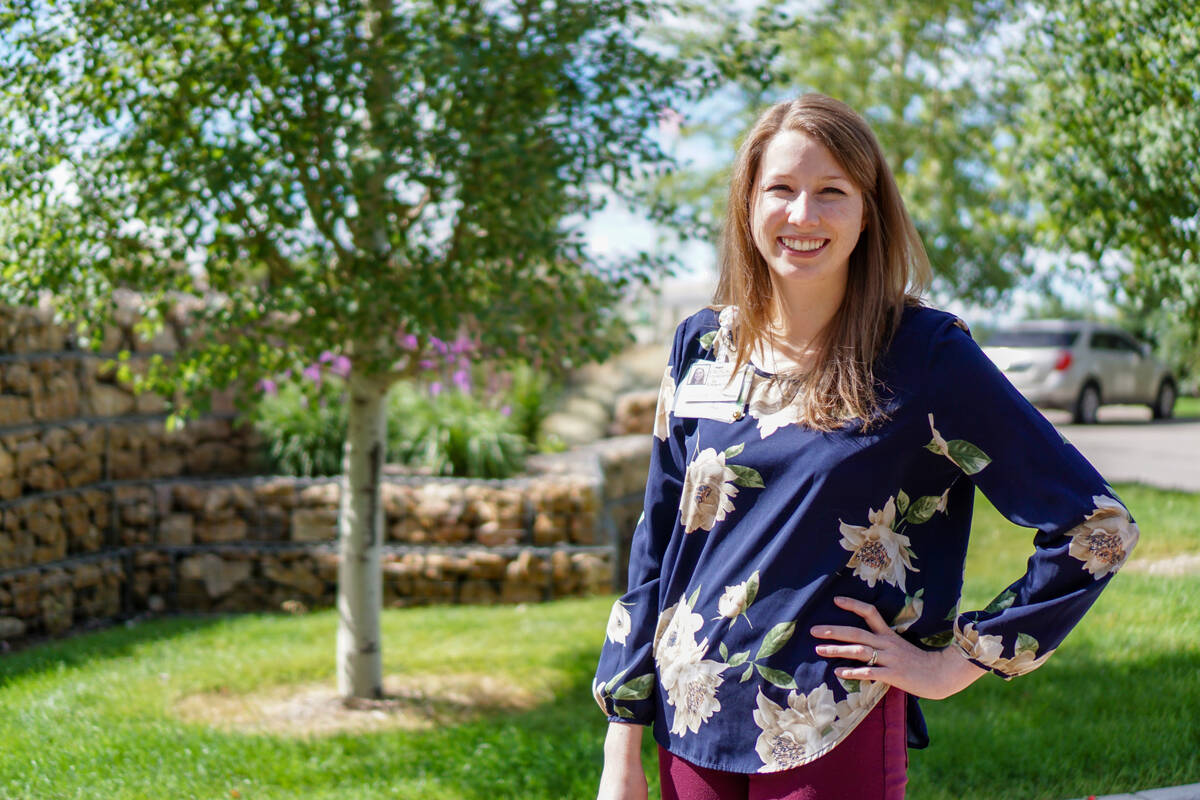 Employee Spotlight
Lauren Whitby, Foundation Coordinator
Lauren Whitby recently celebrated her first anniversary at Ivinson Memorial Hospital this summer. When asked what she enjoys most about working at Ivinson, Lauren said, ​"I enjoy knowing that I make a small difference in the care for our community." It has always been important to Lauren to work for an organization that gives her the opportunity to impact something or someone for good, and at Ivinson, Lauren believes she can do that.
Lauren is happiest when she is spending time with her husband, Kyle, and their 10-year-old black lab, Cosmo. If Lauren could do another job for a day, she would work for an animal shelter where she could spend all day playing with dogs. Some people might be surprised to learn that Lauren is an artist, with her primary medium being oil paint.
Both Ivinson and the Laramie community have benefited from Lauren's artistic talents. She recently finished a part of the Laramie Mural Project's ​"Gill Street Extension" mural and helped install a mural at Ivinson for patients at Behavioral Health Services.
Lauren originally heard about an art program for patients when she read about St. John's Hospital's Arts and Healing program in Jackson, Wyoming. She and Mark Holder, director of Behavioral Health Services, worked together to bring a similar program to Ivinson and our community. Lauren created outlines for two BHS murals, a labyrinth and a landscape of the Snowy Range mountains. The installation of the mural was similar to a ​"paint by numbers" process, where Lauren worked with patients individually to contribute different sections of the murals.
Now the Arts at Ivinson program has expanded to include a volunteer patient art program, where volunteers work with patients to create art during their visit. We are grateful Lauren chose to share her talents with Ivinson to create something special for patients as they heal and recover.
sign up for our email newsletter