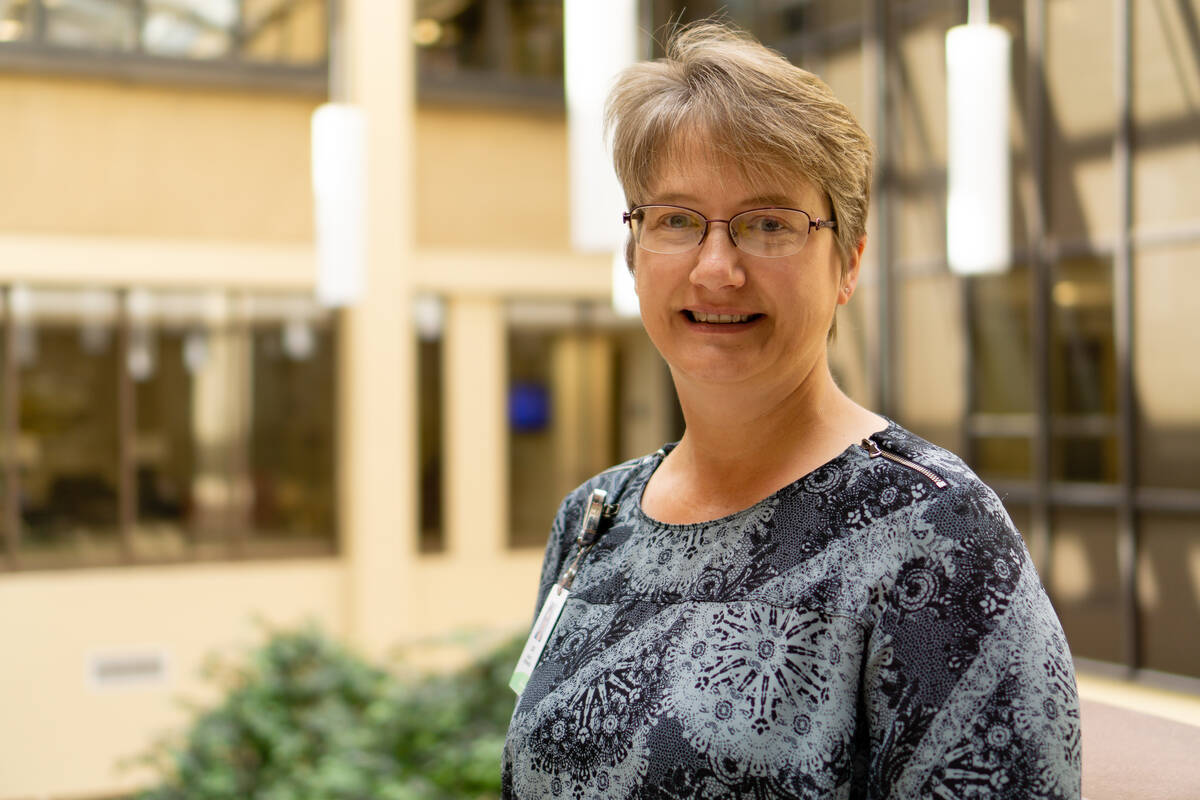 Employee Spotlight
16 August 2019
Lois Cannell
Lois Cannell is the Quality & Accreditation Coordinator at Ivinson Memorial Hospital.
Lois Cannell knew there was something special about Ivinson right from the start. She remembers being impressed with the leadership and the employee culture during her new employee orientation.
"Everyone is so kind at Ivinson, and I love the small hospital feel," said Lois. Lois has been at Ivinson for going on four years, starting as a registered nurse in case management. She also serves as our accreditation coordinator and recently made the move to the quality department where she coordinates quality reporting and other quality initiatives.
Ivinson Memorial Hospital is a Joint Commission accredited facility and in Lois' role as the accreditation coordinator, she helps ensure our team is up to the standards of the
Joint Commission and that we are in a continuous state of readiness for accreditation. Accreditation from the Joint Commission demonstrates that Ivinson complies
with the highest standards for safety and quality and is committed to continually improving patient care. Accreditation is a hospital-wide endeavor and Lois plays
an integral part in guaranteeing we continue to be a Joint Commission accredited hospital.
In the many years that Lois has been a nurse, she has worked in a variety of nursing fields but continued to find herself in case management, working with patients and families in discharge planning. The empathy and compassion that Lois shows patients and families she works with is evident to all those around her. There hasn't been just one time that Lois is proud of the work she does at Ivinson — it happens often. ​"Every time I can help families navigate difficult processes, I feel a sense of pride," said Lois.
When Lois isn't busy at work, she is likely spending time with her husband and two daughters. Lois is happiest when she is with her family, whether they are outside
with their dogs or enjoying a quiet evening watching movies together. Lois loves her life in Laramie for many reasons — the mountains have always felt like home and she enjoys the atmosphere of a college town. All of us at Ivinson are happy that Lois has chosen to make Laramie and Ivinson her home. Thank you, Lois, for all that you do to improve patient quality and experience.