Employee Spotlight
1 October 2020
Mark Holder: Coming Home
Mark is the Title 25 Coordinator on Ivinson's Behavioral Health Services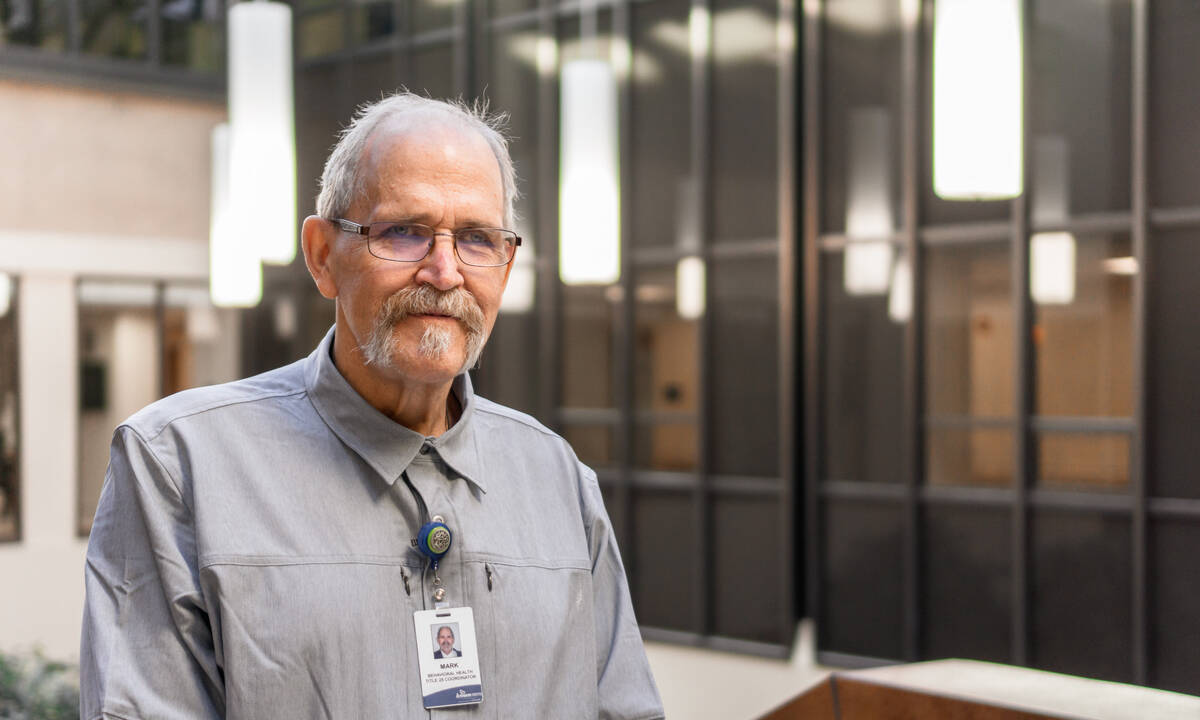 How does one begin to summarize the ongoing 40-year career of a nursing director, instructor and community leader that Mark Holder is to Ivinson and the Laramie community? The exponential growth he both witnessed and underwent at the hospital, the countless awards, numerous classes he taught and committees he led are only some of his accomplishments.
In his 26th year of nursing, his biggest hurdle came from the other side of healthcare, as the patient.
"My mom is a nurse and she really got me thinking about coming into medicine," Mark said.
When he joined the Ivinson team in 1981, Mark was a student at the University of Wyoming. After earning his certified nursing assistant certification in Casper, Mark started in Ivinson's central sterilization department. In the evolving role, Mark would deliver supplies and respond to emergencies in the emergency room.
"It was almost like we were in-house EMT's in a way," Mark said. ​"We balanced both. That department went through several different durations from central sterile to becoming medical service technicians (MST's), then eventually, we were put in the ER full-time."
The ER quickly became Mark's stomping grounds and his home away from home.
"I have always been a professional student," Mark said of his many interests he pursued. ​"I started studying at the university thinking that I wanted to go to medical school but I became pretty enamored with the personal care side of things. So I ended up going on to become a nurse."
In 1994, Mark took on a new title at Ivinson, registered nurse in Behavioral Health Services. After two years, Mark returned to the ED as a frontline nurse before becoming the Unit Educator and eventually, the ER Nursing Director. Always willing to lend a hand when BHS needed help, Mark took on dual leadership as both the Emergency Room and BHS Nursing Director.
Between director duties of two major departments, Mark found time to teach life support and advanced trauma nursing courses and sat on multiple committees dedicated to community mental health services. In 2010, Mark took ER Nursing Director off of his plate and continued to oversee BHS.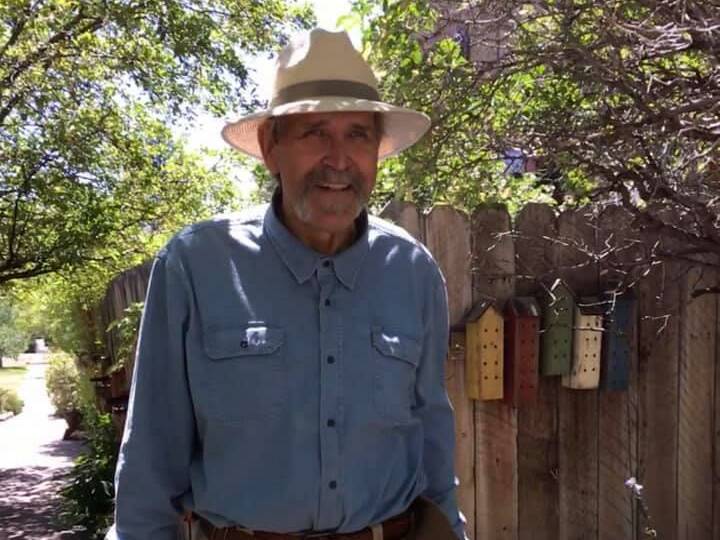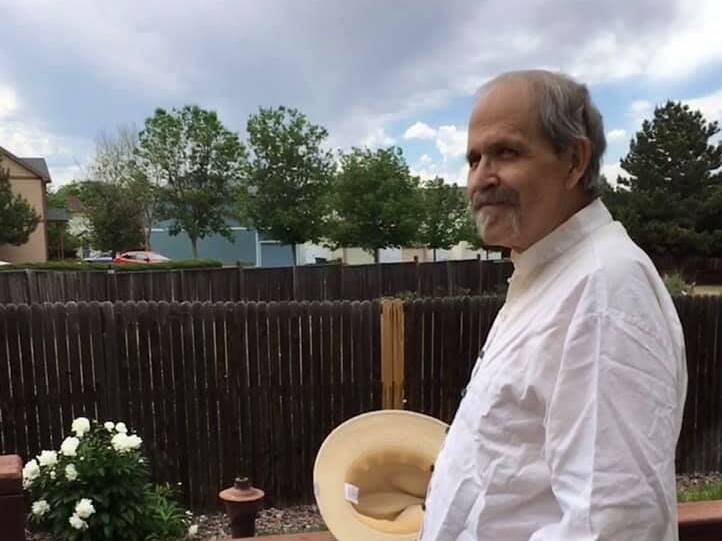 On the other side of healthcare
It was during a free employee blood draw that Mark first took note of something being ​"off". Concerned with his values, he turned to a specialist.
​"He sent me in for tons and tons of lab work, trying to see what's going on," Mark said. ​"He ended up sending me down to do a liver biopsy in Ft. Collins. That was when I first diagnosed with the liver disease."
Mark continued his work at Ivinson and in the community. In 2015, following the tragic loss of several young community members to suicide, Mark and the Albany County Suicide Prevention Taskforce created the first community text capable hotline for those is crisis. The taskforce earned recognition of the American Hospital Association for laying the framework for other facilities. As he worked to better countless hospital and community projects, his health continued to be a concern.
"The last two years but especially the last couple of months prior to my transplant I lived in a mild encephalopathic fog. So many of you [here at Ivinson] helped me during that time to keep me on track both personally and professionally," Mark said. ​"In October of last year is when things got really bad."
During that time he decided to step down as the BHS Director and moved into a part-time position that focused on Title 25. Title 25 oversees programs and grants for outpatient mental health and substance abuse support.
Between COVID-19 and the decline in his health, Mark knew he needed to be home.
"I had to cease work for some time in April until I had my transplant," Mark recalled. ​"Easter Sunday, I had to go into the ER and get a paracentesis done to get some fluid drained off. The week after that, I had to go back in again to get more fluid drained off."
With his labs declining, the Monday after his last ER visit, Mark got a call from the transplant center. He was now number one on the waist list. By Wednesday morning, he received the life changing call, the transplant center had a liver for him.
"Myself, as well as my wife, we have so much gratitude toward the donor family. Their son, had passed from a cardiac event at 30 years old. They had decided to donate and I was the fortunate recipient of that. There is not a day that goes by that I don't think about the family."
On Thursday, May 14th, Mark underwent a 9 hour surgery for his liver transplant. Due to COVID-19 restrictions at UCHealth-Anschutz, he spent his surgery and 10 days in recovery physically alone. Frequent FaceTime calls with his wife, Colleen and words of encouragement from friends and family members following his journey on Facebook kept Mark's spirits high.
"That was a hard time," Mark said. ​"With my liver disease classification, they felt that I would not live beyond 7 days, I needed to have the liver."
In his heartfelt thank you letter to his coworker's, Mark thanks the kind words and warm meals that pulled his family through the thick of things.
"My wife Colleen and I, are just so blessed and so grateful for everything that has happened. It truly is like a second chance at life. It's a mountain top experience in a way," Mark said reflecting on his journey. ​"It's different being on this side. I've always been on the other side of the fence with healthcare. I have always helped. It's been a completely different experience being in the patient role and having to accept help. That's a hard thing to swallow sometimes."
At the end of July, Mark returned to Ivinson and was reunited with the work he loves to do.
"I've always enjoyed working with the people," Mark said reminiscing of the hospital staff he has spent decades with. ​"They have become family to me. For me, when I come to work it's almost like coming home. It is that kind of place for me, I've lived my life here."