Education
Written by Breann Lujan-Halcon
Men's Health: More than Meat
Recognized every June, Men's Health Month brings awareness to preventative screenings and encourages men to take control of their health.
The month of June brings a lot to cel­e­brate – nice weath­er, no school, bar­be­cues, pic­nics and Men's Health. In hon­or of all of the men in our lives, Ivinson's experts are address­ing men's health con­cerns all month long.

Ivinson's Lead Clin­i­cal Dietit­ian, Jen­na Chal­craft, spends her days mak­ing meal plans with patients and help­ing them add healthy alter­na­tives to their diet.
We asked her for the biggest dif­fer­ence she sees between the diets of men and women. The answer? Meat – a lot of it.
"Men's diets are usu­al­ly very high in pro­tein, and there is more of an empha­sis on pro­tein. Fruits and veg­etable tend to take a back­seat," Jen­na said.
As you fire up the grill this sum­mer, take a moment to con­sid­er your own nutrition.
"Life gets busy. Men with kids are in a time of their life when they are busy with their careers, they are busy with their kids, and so often their health takes a back­seat espe­cial­ly nutri­tion. When you neglect your­self and your own health, you see it man­i­fest in weight gain, as the years go by, that weight is hard­er to lose. Once it starts adding up, it ties into can­cer risk and oth­er health conditions."
In an effort to eat healthy, we chal­lenge you to go beyond meat, and try these five tips from our lead clin­i­cal dietit­ian to fast-track your jour­ney to bet­ter nutrition.
1

. Eat your fruit and vegetables
"Fruits and veg­eta­bles – no mat­ter what age group, males are not meet­ing their rec­om­mend­ed intake for either of those," Jen­na said. ​"The eas­i­est thing to do to eat health­i­er is eat your fruits and veg­eta­bles. It sounds old school but it's still true."

Accord­ing to the Cen­ter for Dis­ease Con­trol, only one in ten adults are eat­ing enough fruits or veg­eta­bles. Men age 18 to over 51 should be get­ting 2 cups of fruit and 2 ½ – 3 cups of veg­eta­bles daily.
2

. Go Meat­less Monday
In 2018, it was esti­mat­ed that the aver­age Amer­i­can con­sumed 10 ounces of meat dai­ly, sig­nif­i­cant­ly more than the dai­ly rec­om­men­da­tion. That same year, the Meat­less Monday cam­paign was found­ed. Meat­less Mon­day is a glob­al cam­paign encour­ag­ing peo­ple to reduce meat in their diet for their health and the health of the planet.
"When focus­ing on lean pro­teins, an easy way to do that is meat­less Mon­day," Jen­na said. ​"Focus on lean pro­tein by try­ing to do more legumes. The Amer­i­can Insti­tute on Can­cer Research rec­om­mends try­ing to avoid processed meat like bacon, sausage, deli meat and hot­dogs com­plete­ly. They rec­om­mend try­ing to keep to 12 – 18 ounces of red meat per week and try to real­ly focus on a plant based diet. More lentils instead of so much meat."
3

. Eat when you are hungry
"Most peo­ple don't actu­al­ly eat when they are hun­gry," Jen­na said. ​"They tend to rely on the clock to tell them. Peo­ple also tend to eat when it is con­ve­nient or when they have a break."
To help with break­ing this habit, she encour­ages indi­vid­u­als to mon­i­tor their appetite.
"Often­times, I pro­vide patients with what's called the ​'hunger scale'. It is a 7‑point scale used to help peo­ple gauge their hunger and fullness."
On the hunger scale, a ​'1' would be fam­ished – so hun­gry you would eat any­thing, a ​'4' is neu­tral, while a ​'7' would be the equiv­a­lent of Thanks­giv­ing-din­ner full.
"You want to try and eat around a 2.5 or 3, (when your stom­ach is growl­ing a bit) and stop eat­ing at mod­er­ate full­ness (about a ​'5'). When peo­ple don't eat based on hunger, they are often con­sum­ing calo­ries they don't actu­al­ly need. In time, this can lead to excess calo­ries and weight gain."
4

. Make healthy compromises
Con­trary to pop­u­lar belief, eat­ing healthy does not mean, ​"eat­ing rab­bit food," or dras­ti­cal­ly alter­ing your lifestyle. By start­ing small, you can make mean­ing­ful impacts to your health.
"When meal plan­ning, I try to tweak diets slight­ly, switch­ing from white rice to brown rice. Switch­ing from refined grains to whole grains," Jen­na said. ​"I try to get peo­ple to con­sume more nuts and avo­ca­dos. Avo­ca­dos are great because it is such an easy swap. Instead of mayo do avo­ca­do, instead of but­ter do avo­ca­do spread.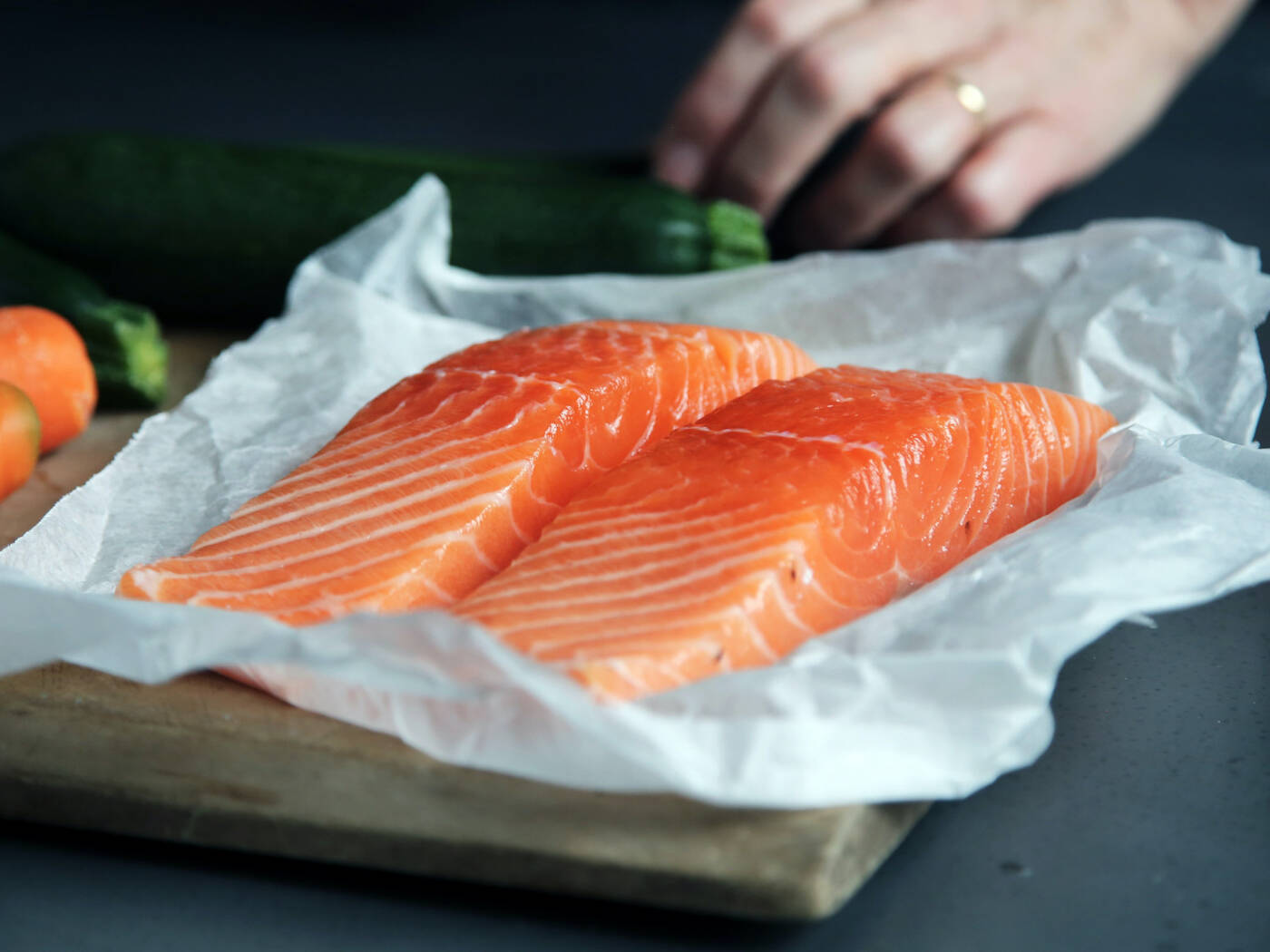 5

. Watch your plate
Accord­ing to the CDC, heart dis­ease and can­cer account for almost half of the deaths among men of all ages.
"Males are get­ting heart dis­ease ear­li­er than women, which is why it is very impor­tant for them to fol­low a heart healthy diet. In can­cer pre­ven­tion, diet it absolute­ly a part of that as well."
The Amer­i­can Insti­tute on Can­cer Research's New Amer­i­can Plate is a pro­gram set out to encour­age healthy eat­ing habits while reduc­ing the risks of can­cer and oth­er chron­ic dis­eases. The four step tran­si­tion from the tra­di­tion­al din­ner plate to the New Amer­i­can plate encour­ages inte­grat­ing more plant-based foods into your diet, and cut­ting back on mak­ing meat the main course.
New Amer­i­can Plate rec­om­mends that 2⁄3 of your plate be plant-based – made up of fruits, veg­eta­bles, whole grains and dried beans. The oth­er third of your plate can be ani­mal-based and made up of lean pro­tein, chick­en and fish.
"I always rec­om­mend fish. It can be real­ly chal­leng­ing, but I always rec­om­mend replac­ing some of your pro­teins with fish a few times a week."
sign up for our email newsletter