Featured Story
Written by Dr. Jean Allais
Misconceptions Surrounding COVID-19 Testing
Albany County's Health Officer, Dr. Jean Allais, addresses whirling questions around COVID-19 testing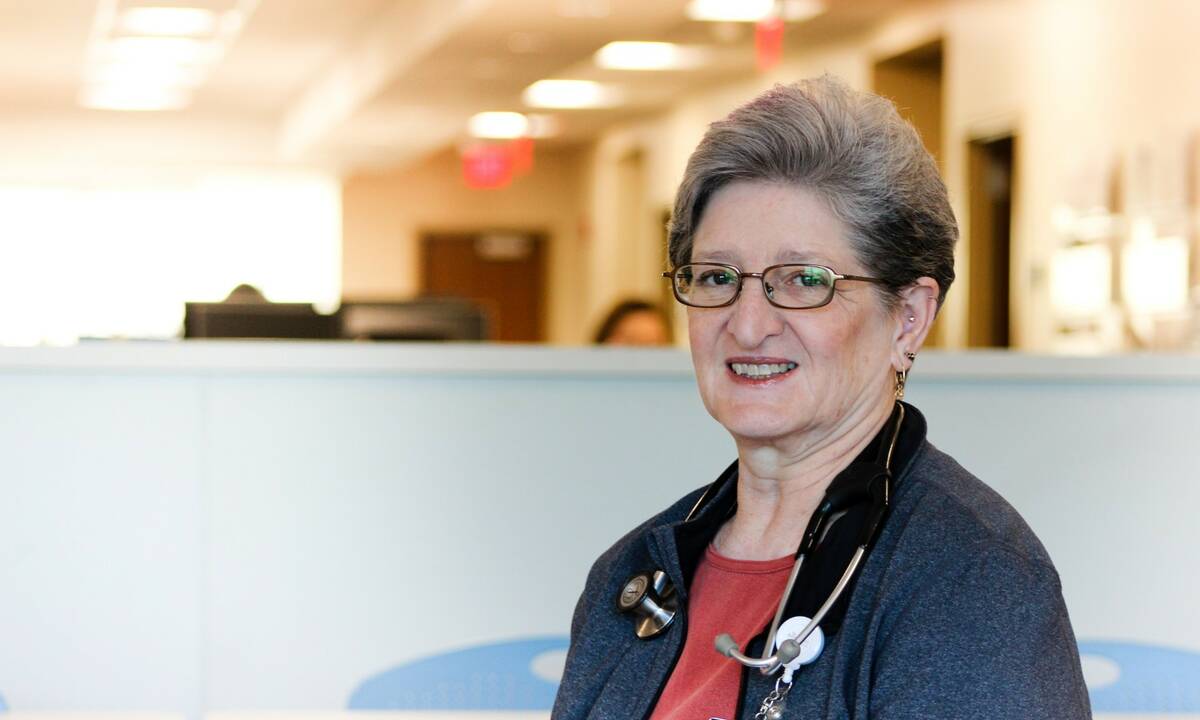 As a guest colum­nist in the Boomerang, Dr. Allais clears up many of the mis­con­cep­tions that are loom­ing around the cur­rent sta­tus of test­ing for COVID-19.
With all the media atten­tion regard­ing the new coro­n­avirus that caus­es COVID-19, you may feel like you are get­ting mixed mes­sages. A recent arti­cle car­ried by WyoFile​.com, ​"Two who couldn't get COVID-19 test: a study in rationing," high­light­ed some pit­falls I would like to address.
On one hand, you hear that test­ing is becom­ing much more wide­ly avail­able. On the oth­er hand, you are hear­ing that peo­ple who want test­ing are not able to get it. Let's start from the beginning.
The new coro­n­avirus was iden­ti­fied in Wuhan, Chi­na, after there was not­ed to be a clus­ter of unusu­al pneu­mo­nias in late Decem­ber 2019. The first case in the U.S. was diag­nosed on Jan­u­ary 21, 2020. Ini­tial­ly in the U.S., test­ing was only avail­able at the Cen­ters for Dis­ease Con­trol (CDC). The test is called a poly­merase chain reac­tion test (PCR), which is a very good test. It is the most reli­able test to diag­nose a viral infec­tion. It is also a tech­ni­cal­ly dif­fi­cult test to do, and not all lab­o­ra­to­ries even have the capa­bil­i­ty. It is also run by hand and is slow to run. This lim­it­ed the num­ber of tests that could be done.
In ear­ly Feb­ru­ary, state Pub­lic Health Labs were able to do the test. Test­ing was still lim­it­ed though, and run on a pri­or­i­ty lev­el based on knowl­edge we had at that time. Tests were only run on peo­ple who had the high­est risk for infec­tion based on trav­el his­to­ry and expo­sure to known con­tacts. Also of high pri­or­i­ty were peo­ple with symp­toms and under­ly­ing dis­eases that put them at high­er risk of severe infection.
There are machines that can run auto­mat­ed PCR tests. But, it took time for com­pa­nies to devel­op tests for this virus, and for the FDA to approve them. That hap­pened with­in the past week. So test­ing can now be done at com­mer­cial labs, too. This has expand­ed the num­ber of tests that are avail­able. But there are reagents (chem­i­cals) need­ed to run the test, in addi­tion to the swabs, and the solu­tion the swabs are sent in. The sys­tem may not be able to han­dle the huge demand for all these sup­plies, and some labs are expe­ri­enc­ing short­age of the supplies.
The test­ing sam­ple is obtained by a health care work­er insert­ing a tiny swab into the nos­tril, far back to the nasophar­ynx (where the nasal pas­sage meets the throat) of the patient. This often caus­es a cough or sneeze reflex. There­fore, the health­care work­er needs to have full pro­tec­tive per­son­al equip­ment (PPE) on to obtain the spec­i­men. There has been a huge strain already put on the sup­ply chain of PPE. There­fore every test that is unnec­es­sary, is con­sum­ing one set of PPE that may well be need­ed for the per­son who is car­ing for a hos­pi­tal­ized patient.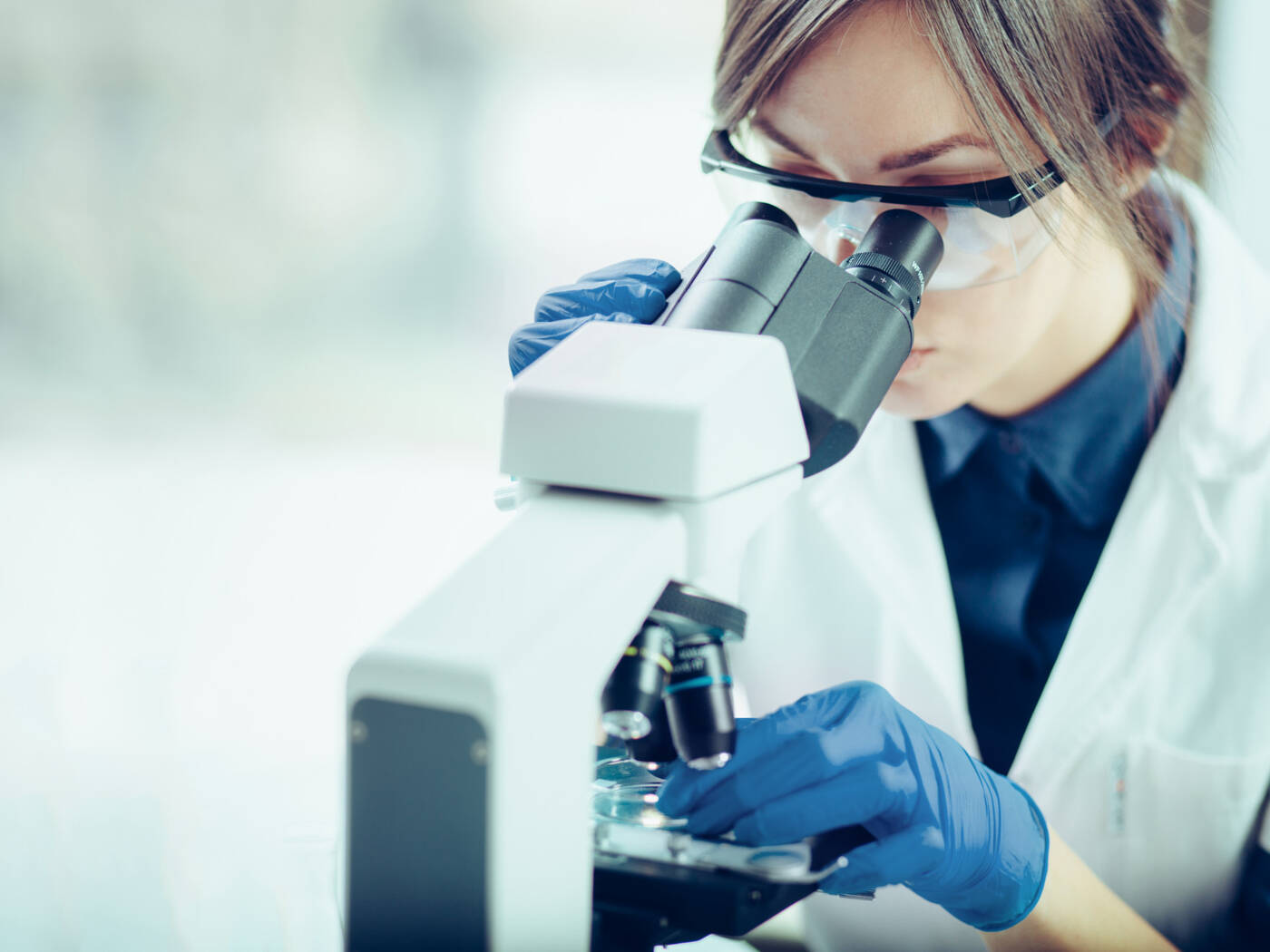 Should every­one who wants a test be able to get one? If you do not have any symp­toms at all, but are con­cerned that you may have been exposed, or just want reas­sur­ance that you do not have the virus, you def­i­nite­ly do not need to be test­ed. If you have been exposed, and have not devel­oped symp­toms, the test will be neg­a­tive. If you are not infect­ed, the test will be neg­a­tive. It can­not pre­dict that you will devel­op symp­toms over the next two weeks. A neg­a­tive test can give peo­ple a false sense of secu­ri­ty in think­ing they are fine to go out and about.
We know that most peo­ple (85%) who are infect­ed will have mild ill­ness and are able to recov­er at home. There is no approved treat­ment spe­cif­ic for this virus. If you are ill with res­pi­ra­to­ry symp­toms, it is rec­om­mend­ed that you stay home. That means not going to school, not going to work, not going shop­ping. Stay home. We do not want you trans­mit­ting your infec­tion to oth­er peo­ple. Test results would not make any dif­fer­ence in these rec­om­men­da­tions and there­fore test­ing is not need­ed in peo­ple with mild ill­ness. It is also cold and flu sea­son, and it is much more like­ly that one of these virus­es is caus­ing your symp­toms. You should stay home until you have had no fever for 48 hours with­out use of med­ica­tion that would bring fever down (such as aceta­minophen), and until all of your symp­toms have resolved.
Pri­or­i­ty for who should be test­ed has changed as the pan­dem­ic has evolved. Now the high­est pri­or­i­ty for test­ing is when it will guide treat­ment, or change Pub­lic Health actions. This means health­care work­ers, hos­pi­tal­ized patients, patients in com­mu­nal liv­ing set­tings, and those with under­ly­ing dis­ease at great­est risk of severe ill­ness and their con­tacts are now at high­est pri­or­i­ty to be tested.
Why can't we just do a bed­side test like the test for influen­za, and have results back in min­utes, rather than days? The first one of those rapid ​"point of care" tests was just approved by the FDA today.
Also, wouldn't it be bet­ter to know every­one who is infect­ed, and how wide­spread the virus real­ly is? Those types of tests look for anti­bod­ies to the virus, and will give us a much bet­ter pic­ture of true mor­tal­i­ty and infec­tion rates. Those tests are still under devel­op­ment, and will be able to give us that infor­ma­tion in the future.
Test­ing needs to be ordered by your clin­i­cian. We do not have an end­less sup­ply of tests and oth­er resources. We under­stand you are anx­ious and these are stress­ful times. How­ev­er, wide­spread test­ing is not yet avail­able, and may not be right for your par­tic­u­lar situation.
If you have fever, dry cough and short­ness of breath, call the Wyoming COVID-19 infor­ma­tion line at 2−1−1, or the Ivin­son Memo­r­i­al Hos­pi­tal nurse triage at 307−755−4750. Do not go to your clin­i­cian office, urgent care or emer­gency room with­out call­ing first. This is for the pro­tec­tion of our health­care providers, and our com­mu­ni­ty, par­tic­u­lar­ly the most vulnerable.
If you have severe symp­toms, which include trou­ble breath­ing, chest pres­sure or pain, dif­fi­cul­ty to arouse or bluish lips or face, call 911. Be sure to tell them you are con­cerned about hav­ing COVID-19.
The arti­cle not­ed above, told how two Wyoming res­i­dents feared that ​"their expe­ri­ences of denied test­ing and delayed treatment…may have exac­er­bat­ed the pandemic's spread." I hope the above explains why test­ing may not have been avail­able to them at that time, and will not be avail­able to every­one who wants test­ing cur­rent­ly. Again, there is no approved treat­ment for this virus currently.
The WyoFile​.com arti­cle also stat­ed that ​"Both trav­eled beyond their home towns and had weeks to unknow­ing­ly spread the con­ta­gion" and ​"She kept try­ing to work." These state­ments, as well as many oth­ers in the arti­cle, are per­fect exam­ples of what not to do. Stay home if you are sick. Cov­er your cough. Wash your hands fre­quent­ly. Put dis­tance between your­self and oth­er people.
Things are chang­ing rapid­ly. There is no doubt, the days ahead will bring new chal­lenges, some we can antic­i­pate, oth­ers we can­not. For more infor­ma­tion on the new coro­n­avirus that caus­es COVID-19, go to CDC​.gov
sign up for our email newsletter