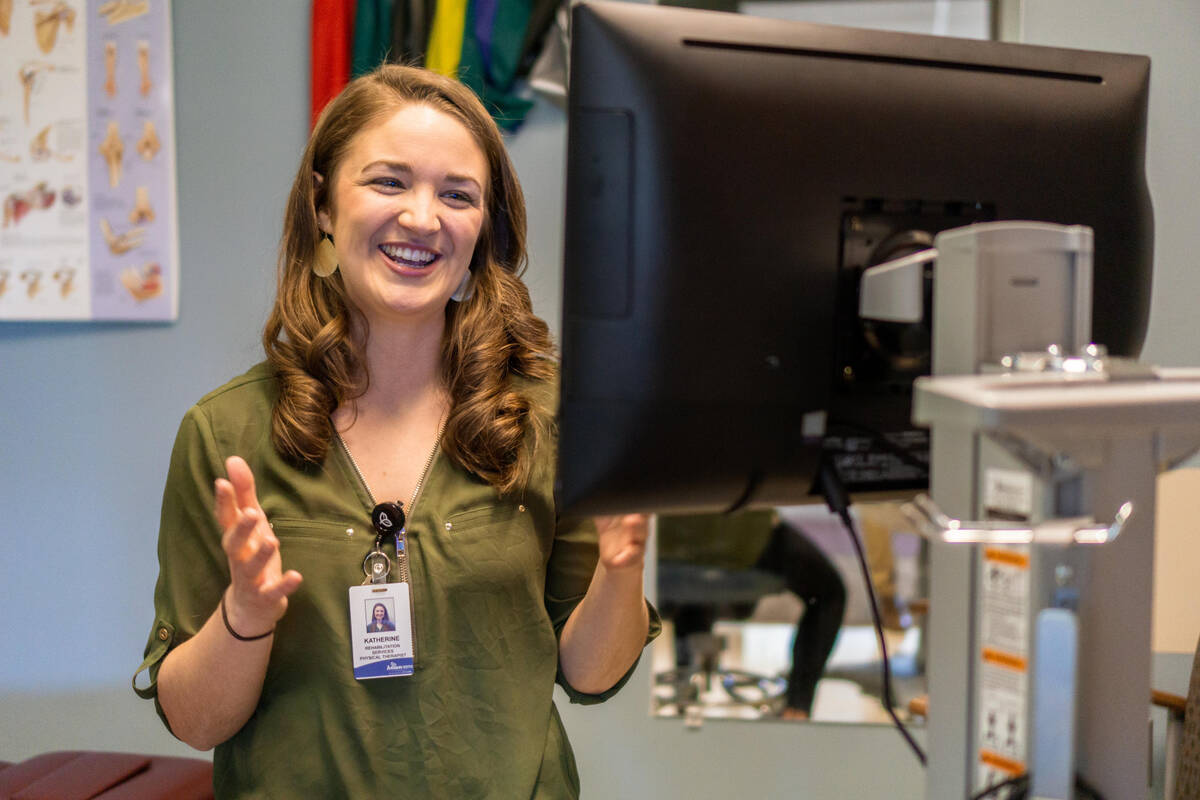 Department Spotlight
1 May 2020
Moving Right Along
Rehab providers know better than anyone, despite an obstacle, you have to keep moving.
The Outpatient Rehabilitation Clinic once bustling with movement, has taken to a slower pace since concerns of COVID-19 came along.
"There is a high risk because of the population we serve," said Kim Taylor, director of rehabilitation services. ​"We have significantly reduced the number of patients we see in order to practice social distancing and to help stop the spread."
Post-operative patients for knee, shoulder and hip surgeries, acute stroke patients and patients that are at the end of their rehab treatment have continued with their rehab regimens to ensure no progress was lost.
With reduced patient loads, rehab staff have made the most of their open schedules.
"My staff has been really creative with finding new opportunities during this time. We have installed two new exam tables, had time to deep clean our equipment and even had our track cleaned and waxed the floors in our treatment rooms. We have some team members that have taken up sewing masks and Tyvek gowns, and we have developed some new online education tools. The cardiac rehab team has created an online education program with video modules for patients to do from home."
Physical therapy, speech language pathology and occupational therapy have also found news ways to reach their patients, by utilizing telehealth and virtual visits.
"We are excited about this delivery method as patients who would otherwise be unable to attend physical therapy due to COVID-19 precautions may communicate directly with their therapist via interactive video chat," said outpatient physical therapist Katherine Wilkins. ​"This allows us as therapists to assess symptoms, modify treatment plans, provide cuing for exercises and educate patients on strategies for symptom management to maintain progress and prevent functional decline."
Through telehealth, physical therapy providers are able to offer initial evaluations and follow up treatment plans.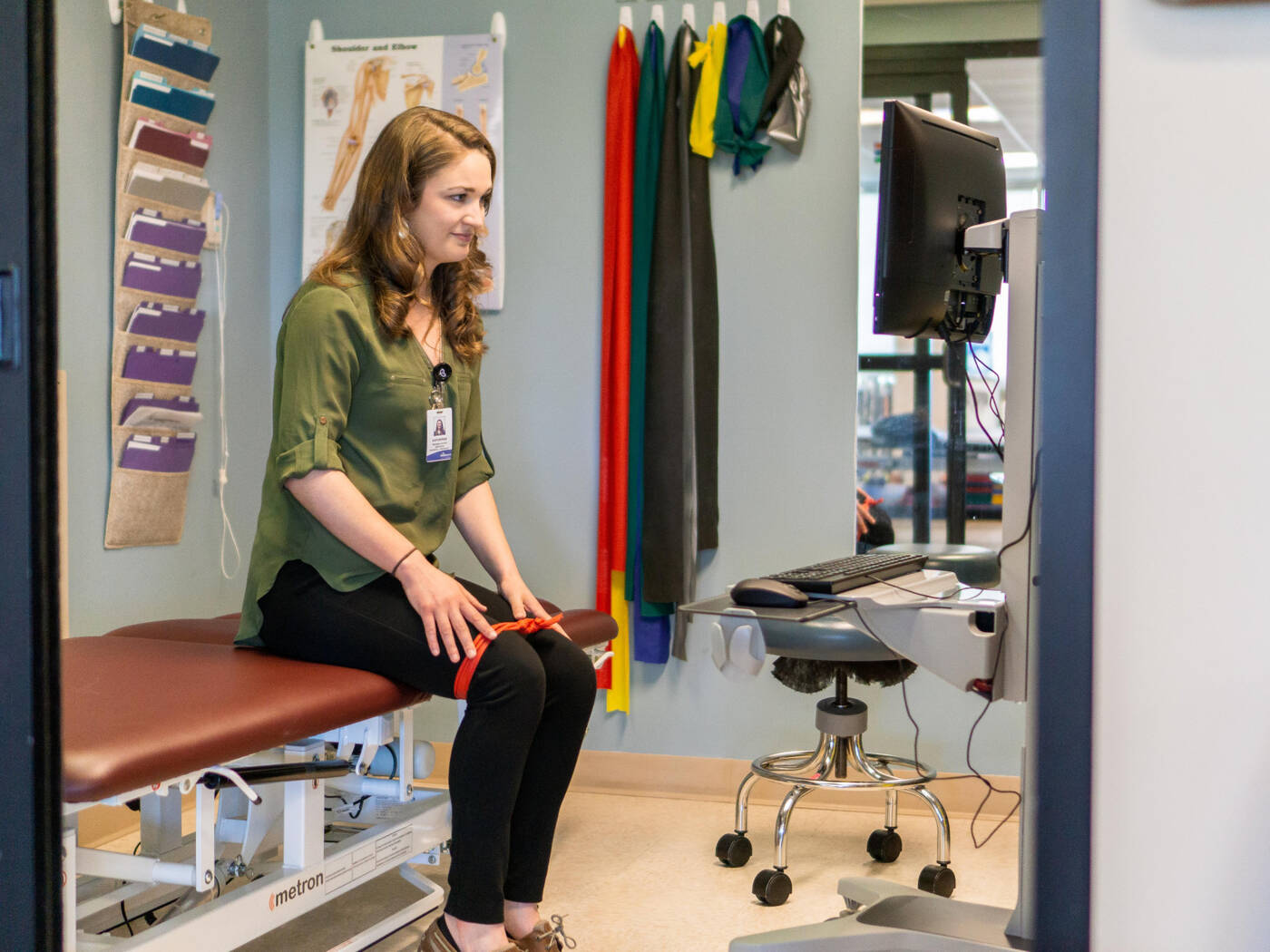 "We understand some patients may be hesitant to seek physical therapy for injuries or nagging aches and pains due to concerns about exposure to COVID-19," Katherine said. ​"One benefit of telehealth rehab is that patients can continue or begin treatment without increasing their exposure. Strokes, broken bones, work-related injuries and life-altering pain don't disappear just because there is a pandemic occurring, and we believe it is important to continue providing necessary services for our patients."
Despite having time for projects and meeting with patients virtually, it is no secret that rehab providers are anxious to see their patients again. The process to doing that is already in the works. Patients can expect this process to come in phases, starting with low-risk patients and those that require additional monitoring.
Patients and staff will also see added safety precautions implemented including increased cleaning procedures, pre-visit screenings, required masks for patients and staff and rehab facility access being restricted to patients only.
"My staff is excited to bring people back to see us, that's why we are here," Kim said. ​"We are doing our best to prepare staff and patients for the next steps. We have created a safe environment here at Ivinson and we will continue to plan and prepare to get us back up and running at 100 percent."