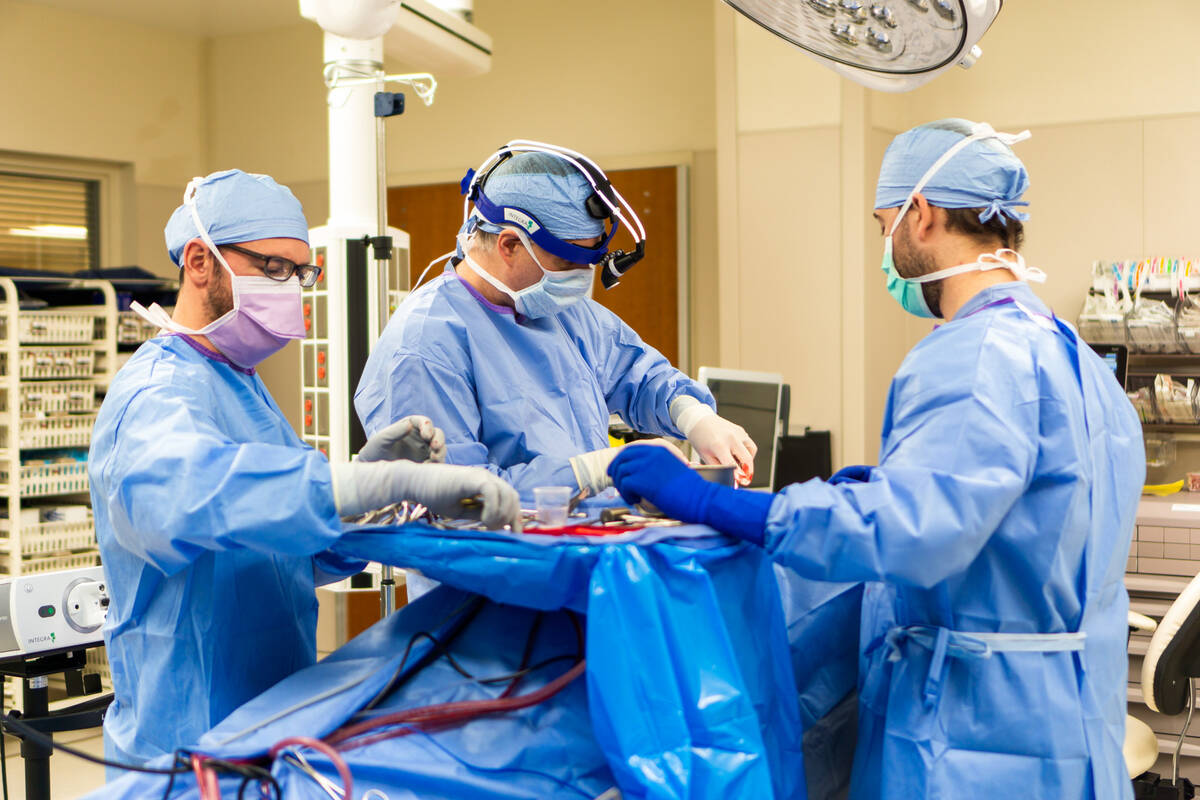 Hospital Updates
Patient Ready
Begin­ning Mon­day, May 11th, Ivin­son will resume sched­ul­ing elec­tive and non-urgent surgeries.
We are com­mit­ted to car­ing for our com­mu­ni­ty while pri­or­i­tiz­ing the safe­ty of our patients, staff and providers. As we con­tin­ue to expand ser­vices, we will also be imple­ment­ing these addi­tion­al safe­ty precautions:
Pre-Surgery COVID-

19

testing
Screen­ing patients for symp­toms upon arrival
Appro­pri­ate iso­la­tion procedures
We will con­tin­ue to mon­i­tor COVID-19 cas­es across the state and with­in our com­mu­ni­ty and adjust oper­a­tions as necessary.
On Mon­day, May 4th, Ivin­son start­ed expand­ing out­pa­tient ser­vices for non-urgent needs in ancil­lary ser­vices and out­pa­tient clin­ics. At Ivin­son Med­ical Group, providers and staff are gear­ing up to get back to busi­ness and do what they do best, care for patients.
Patients can expect addi­tion­al appoint­ment slots for in per­son appoint­ments as well as ded­i­cat­ed appoint­ment times for seniors, high risk patient pop­u­la­tions and symp­to­matic patients.
"Patient care and patient safe­ty remain top pri­or­i­ties at Ivin­son. We have imple­ment­ed height­ened safe­ty mea­sures to ensure the well being of both staff and patients," said Senior Direc­tor of Ambu­la­to­ry Ser­vices, Shawn Evans.
In addi­tion to increased ser­vices, there will also be increased safe­ty pre­cau­tions. All per­sons enter­ing the facil­i­ty as a patient or a vis­i­tor, are being asked to wear a mask or face cov­er­ing. Tem­per­a­ture check sta­tions will con­tin­ue to screen patients and vis­i­tors enter­ing the facility.
Due to cur­rent vis­i­tor restric­tions, clin­ic patients are being asked to lim­it the num­ber of peo­ple accom­pa­ny­ing them to an appoint­ment to one sup­port person.
"We are encour­ag­ing patients to make appoint­ments. Your health does not take a back seat dur­ing times of cri­sis, we want our patients to seek care. If you are unsure if you should come in, call us. We are screen­ing patients over the phone and mak­ing sure they are receiv­ing the care they need."
Vir­tu­al vis­its and tele­health will con­tin­ue to be an option for those that pre­fer to uti­lize that service.

sign up for our email newsletter