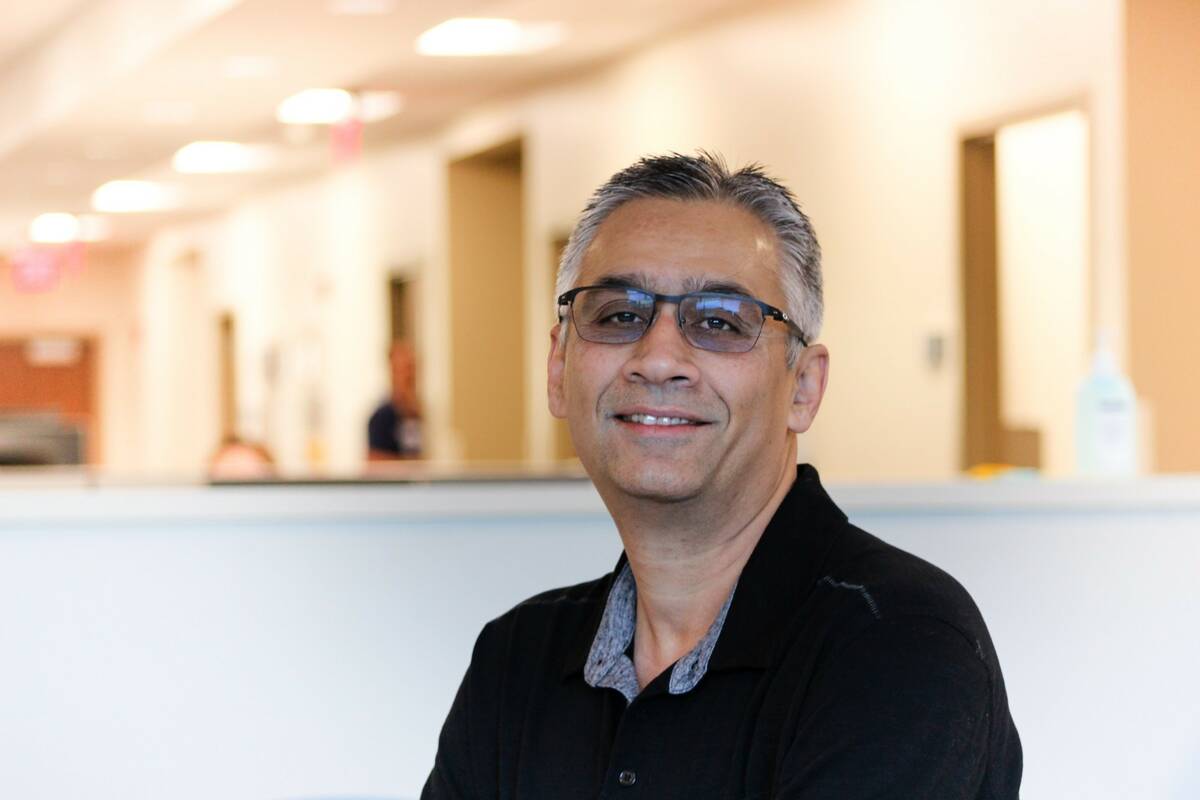 Education
Preventative Maintenance
Recognized every June, Men's Health Month brings awareness to preventative screenings and encourages men to take control of their health.
If you don't take any med­ica­tions, don't have any health con­cerns or feel gen­er­al­ly healthy, do you real­ly need to see a doc­tor reg­u­lar­ly? The short answer? Absolutely.
"Every­body as an adult should see a pri­ma­ry care provider," Ivin­son Med­ical Group provider Dr. Far­rukh Javaid said. ​"Start­ing around your 20s or ear­ly 30s you should have a pre­ven­ta­tive screen­ing visit."
One third of men report hav­ing not seen their pri­ma­ry care provider in the last year. With every rea­son from work sched­ules to flat out refus­ing to make an appoint­ment, men are see­ing their doc­tors less. With less vis­its to a doctor's office, men are bypass­ing rou­tine screen­ings that could prove life­sav­ing down the road.
Vis­it­ing with a pri­ma­ry care provider may seem like an unnec­es­sary bill for some, but once estab­lished with a pri­ma­ry care provider pre­ven­ta­tive vis­its are cov­ered by most insur­ances once a year. As a pri­ma­ry care provider, Dr. Javaid sees patient for pre­ven­ta­tive screen­ings every day.
Why do I need to see a health­care provider?
"The impor­tance of hav­ing a pri­ma­ry care provider is that they are the ones that do the pre­ven­ta­tive care. Pre­ven­ta­tive care is not done by a spe­cial­ist. You see a spe­cial­ist when you have a spe­cif­ic prob­lem. When you see a pri­ma­ry care provider that is when you will find out if you have dia­betes or high cho­les­terol or high blood pres­sure. Your blood pres­sure could be high and you may not even know it. There are a lot of peo­ple that are not being treat­ed ade­quate­ly for high blood pres­sure. When not treat­ed prop­er­ly, it can lead to heart attack or stroke lat­er on. You may nev­er know if you don't see your pri­ma­ry doctor."
What hap­pens at a pre­ven­ta­tive visit?
It depends.
"Every­one is screened for cho­les­terol, dia­betes, thy­roid, kid­neys and liv­er. Every­one should be screened for these things at any age when they go see a doc­tor. Type 2 dia­betes is becom­ing more and more preva­lent in younger age which is why these blood screen­ings are vital. After that, it depends on your age and your over­all health. At age 50, it is impor­tant to go for the pre­ven­ta­tive things that need to be done like colonoscopy and PSA screen­ing, these screen­ings are crit­i­cal as well as being up to date on immunizations."
What ques­tions should I ask my pri­ma­ry care provider?
"Ask them any­thing relat­ed to your health that you are unsure of," Dr. Javaid rec­om­mends. ​"If you are tired, if you do not have enough ener­gy, if you are not sleep­ing well. Ener­gy lev­el is an impor­tant thing to talk about because sleep apnea can occur at any age and cause a lot of com­pli­ca­tions lat­er on in life. If you have ques­tions about lead­ing a healthy lifestyle, ask us. How much exer­cis­ing should I be doing? What kind of diet should I be watch­ing? What kind of exer­cise do I need? Those two things are very impor­tant, but exer­cise and diet are only two fac­tors of over­all health. Talk to your doc­tor about how you are real­ly feel­ing. Depres­sion and anx­i­ety are more com­mon­ly missed in men because they don't like to talk about it but they should."
sign up for our email newsletter