Featured Story
Written by Breann Lujan-Halcon
Providing the Essentials
Supporting new families, one ounce at a time.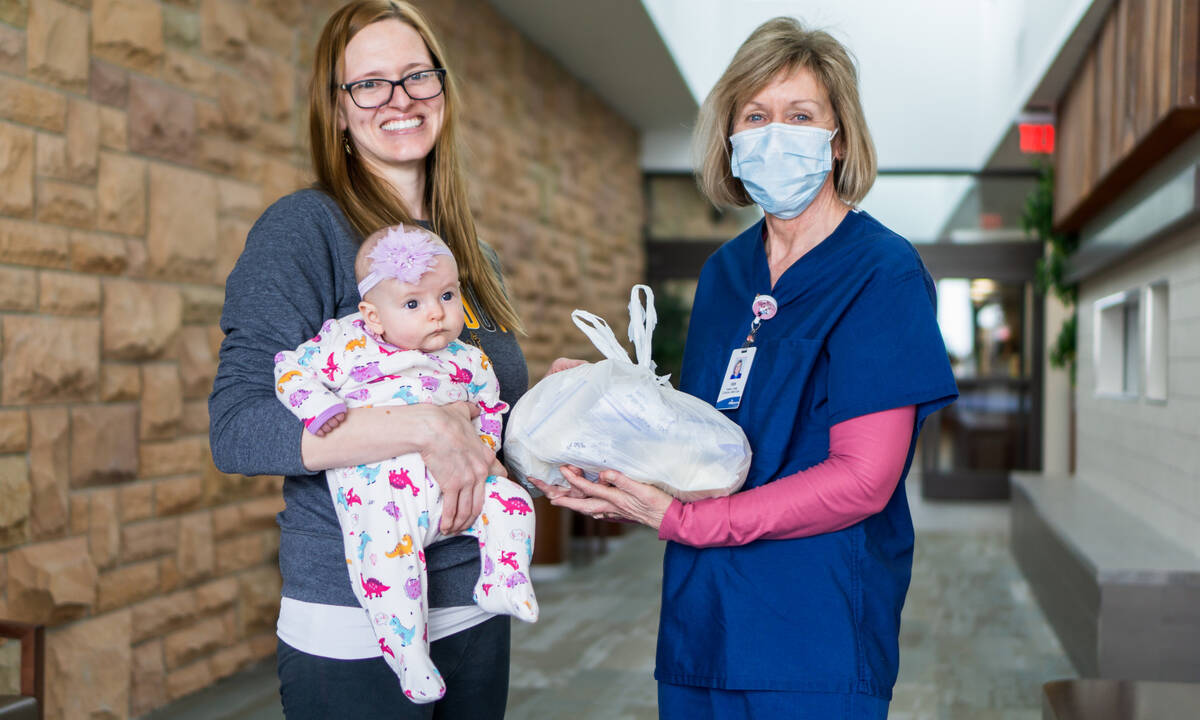 As coro­n­avirus con­tin­ues to spread through com­mu­ni­ties, indi­vid­u­als are self-iso­lat­ing to their homes unless they are in need of essen­tials like gro­ceries. For our tini­est com­mu­ni­ty mem­bers, some essen­tials are hard­er to come by. That is where Moth­ers' Milk Bank comes in.
Moth­ers' Milk Bank (MMB) is a non­prof­it human milk bank pro­vid­ing pas­teur­ized donor milk to new­borns that need it most. MMB col­lects, process­es, tests and pro­vides donor breast milk to babies in over 160 hos­pi­tals across 26 states.
"Moth­ers' Milk first goes to the most frag­ile babies in neona­tal ICU's, new­ly born babies who are hav­ing surg­eries and babies who are very ill. These lit­tle babies will sur­vive, and thrive, thanks to this crit­i­cal nour­ish­ment," explains Ivinson's Fam­i­ly Care Unit Clin­i­cal Direc­tor, Deb Dawson.
Ivin­son has been a breast milk dona­tion site under Moth­ers' Milk Bank since 2015, when it became the first human milk dona­tion col­lec­tion site in the state of Wyoming.
"At Ivin­son we use donor milk to sup­port breast­feed­ing fam­i­lies with all needs," Deb said. ​"Donor milk at Ivin­son is used for babies who are hypo­glycemic, pre­ma­ture, babies in the spe­cial care nurs­ery, babies whose moth­ers are unable to breast­feed due to surgery or ill­ness and babies that are learn­ing to breastfeed."
In order to pro­vide this essen­tial ser­vice to moth­ers and their new­born babies, Moth­ers' Milk Bank and Ivin­son rely on donors with an excess sup­ply to feed those that are the most fragile.
"Donat­ing breast­milk has been a great way for our moth­ers in our com­mu­ni­ty to sup­port fam­i­lies while tak­ing excel­lent care of their own," Deb said.
Karen Marr has been mak­ing dona­tions to MMB through Ivin­son for two months.
"Our lit­tle one need­ed donat­ed breast milk while being cared for at Ivin­son after birth," Karen said. ​"I was able to do so lit­tle for her dur­ing this scary time, it was com­fort­ing to know she could have breast milk instead of for­mu­la to help her get stronger. I want to give oth­er babies and mom and dads this same comfort."
For Karen, the time spent get­ting estab­lished as a donor was min­i­mal and the sat­is­fac­tion she gets from help­ing oth­ers is abundant.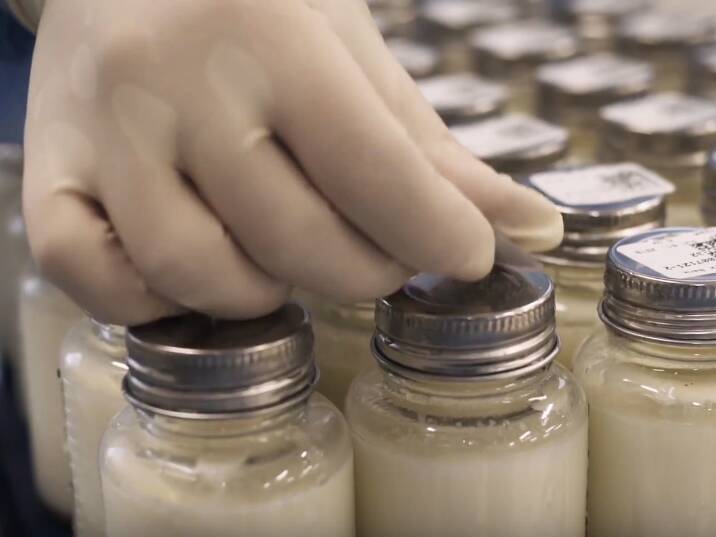 "The screen­ing and donat­ing process could­n't be eas­i­er. The first step is to have a 5 minute phone inter­view to go over the rules. Next is to take a sur­vey that is emailed to you, which takes about 10 min­utes. Moth­ers' Milk will process the sur­vey to see if you will be a match."
After get­ting the ball rolling, donors are mailed vials to com­plete a blood screen­ing that is returned for pro­cess­ing at MMB.
"After this, you are good to go! Moth­ers' Milk will send you milk stor­age bags to col­lect the milk in. You freeze it and then turn it into Deb at Ivin­son who sends it on to Moth­ers' Milk with no cost to you."
Despite many busi­ness­es being forced to close their doors due to coro­n­avirus, MMB remains open and pro­vid­ing vital nutri­tion for new­borns. As an essen­tial health care provider, the milk bank is ful­ly staffed and oper­a­tional and will con­tin­ue to work through the pan­dem­ic focused on increas­ing donor screen­ing and the milk sup­ply to ensure that frail infants across the Unit­ed States will have access to life-sav­ing milk.
Moth­ers' Milk Bank con­tin­ues to focus on secur­ing dona­tions to main­tain its sup­ply of pas­teur­ized donor milk.
Since COVID-19, Deb Daw­son reports an increase in breast milk dona­tions to Ivin­son to which she thanks the ​"amaz­ing heroes" ris­ing to the call for donors. As Deb knows, babies will con­tin­ue to be born and in these uncer­tain times, mother's milk remains essential.
To learn more about Moth­ers' Milk Bank or for infor­ma­tion about becom­ing a donor, call (303) 869‑1888 or vis­it rmchil​dren​.org/​m​o​t​h​e​r​s​-​m​i​l​k​-​b​a​n​k​/​d​o​n​a​t​e​-​milk/.
sign up for our email newsletter