Featured Story
Written by Breann Lujan-Halcon
Providing the Essentials
Supporting new families, one ounce at a time.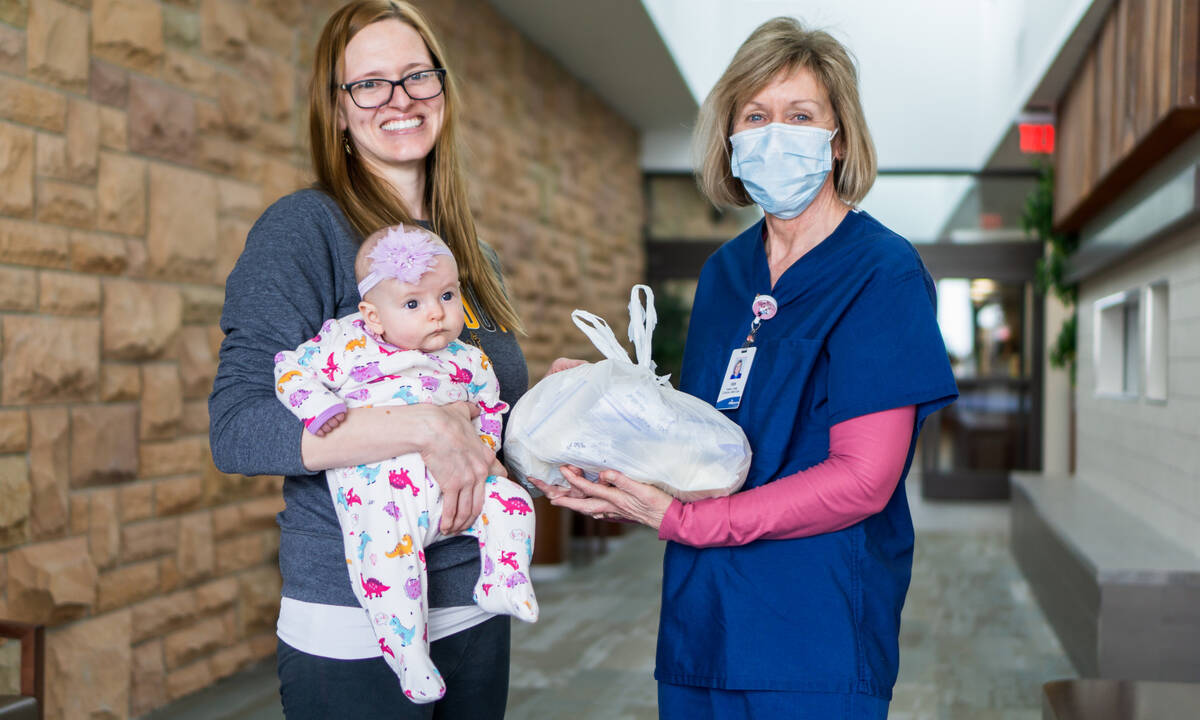 As coronavirus continues to spread through communities, individuals are self-isolating to their homes unless they are in need of essentials like groceries. For our tiniest community members, some essentials are harder to come by. That is where Mothers' Milk Bank comes in.
Mothers' Milk Bank (MMB) is a nonprofit human milk bank providing pasteurized donor milk to newborns that need it most. MMB collects, processes, tests and provides donor breast milk to babies in over 160 hospitals across 26 states.
"Mothers' Milk first goes to the most fragile babies in neonatal ICU's, newly born babies who are having surgeries and babies who are very ill. These little babies will survive, and thrive, thanks to this critical nourishment," explains Ivinson's Family Care Unit Clinical Director, Deb Dawson.
Ivinson has been a breast milk donation site under Mothers' Milk Bank since 2015, when it became the first human milk donation collection site in the state of Wyoming.
"At Ivinson we use donor milk to support breastfeeding families with all needs," Deb said. ​"Donor milk at Ivinson is used for babies who are hypoglycemic, premature, babies in the special care nursery, babies whose mothers are unable to breastfeed due to surgery or illness and babies that are learning to breastfeed."
In order to provide this essential service to mothers and their newborn babies, Mothers' Milk Bank and Ivinson rely on donors with an excess supply to feed those that are the most fragile.
"Donating breastmilk has been a great way for our mothers in our community to support families while taking excellent care of their own," Deb said.
Karen Marr has been making donations to MMB through Ivinson for two months.
"Our little one needed donated breast milk while being cared for at Ivinson after birth," Karen said. ​"I was able to do so little for her during this scary time, it was comforting to know she could have breast milk instead of formula to help her get stronger. I want to give other babies and mom and dads this same comfort."
For Karen, the time spent getting established as a donor was minimal and the satisfaction she gets from helping others is abundant.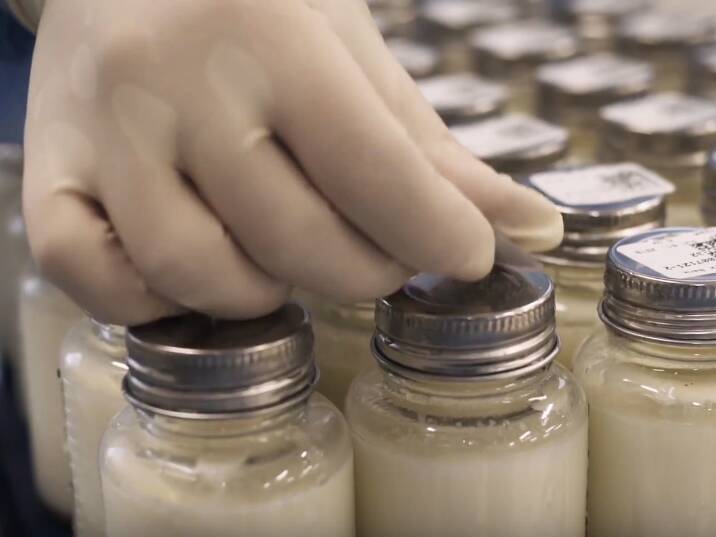 "The screening and donating process couldn't be easier. The first step is to have a 5 minute phone interview to go over the rules. Next is to take a survey that is emailed to you, which takes about 10 minutes. Mothers' Milk will process the survey to see if you will be a match."
After getting the ball rolling, donors are mailed vials to complete a blood screening that is returned for processing at MMB.
"After this, you are good to go! Mothers' Milk will send you milk storage bags to collect the milk in. You freeze it and then turn it into Deb at Ivinson who sends it on to Mothers' Milk with no cost to you."
Despite many businesses being forced to close their doors due to coronavirus, MMB remains open and providing vital nutrition for newborns. As an essential health care provider, the milk bank is fully staffed and operational and will continue to work through the pandemic focused on increasing donor screening and the milk supply to ensure that frail infants across the United States will have access to life-saving milk.
Mothers' Milk Bank continues to focus on securing donations to maintain its supply of pasteurized donor milk.
Since COVID-19, Deb Dawson reports an increase in breast milk donations to Ivinson to which she thanks the ​"amazing heroes" rising to the call for donors. As Deb knows, babies will continue to be born and in these uncertain times, mother's milk remains essential.
To learn more about Mothers' Milk Bank or for information about becoming a donor, call (303) 869‑1888 or visit rmchil​dren​.org/​m​o​t​h​e​r​s​-​m​i​l​k​-​b​a​n​k​/​d​o​n​a​t​e​-​milk/.
sign up for our email newsletter