CEO Message
Remaining Diligent
A message from our CEO, Doug Faus, discussing COVID-19 in our community.
To the Albany Coun­ty Community:
Through­out the month of Octo­ber, we have seen con­firmed cas­es of COVID-19 and hos­pi­tal­iza­tions rise sig­nif­i­cant­ly. As of Fri­day, Octo­ber 30th, Albany Coun­ty had 635 active con­firmed COVID-19 cas­es, the high­est in the state.
With ris­ing pos­i­tive cas­es in Albany Coun­ty, Ivin­son Memo­r­i­al Hos­pi­tal has seen an increase in hos­pi­tal­ized patients. On Fri­day, Octo­ber 30th, 120 COVID-19 patients were hos­pi­tal­ized in Wyoming and two of those patients were at Ivin­son Memo­r­i­al Hospital.
I have recent­ly received ques­tions and con­cerns regard­ing ICU beds and capac­i­ty at Ivin­son. I want to reas­sure our com­mu­ni­ty that like hos­pi­tals across the coun­try, we have been watch­ing COVID-19 cas­es and hos­pi­tal­iza­tions close­ly and con­tin­ue to mon­i­tor our own resources to ensure we stay pre­pared. Our COVID-19 response team mon­i­tors region­al, state, coun­ty and house-wide num­bers dai­ly as they have since the out­break began. We have planned and pre­pared for a pos­si­ble surge in COVID-19 cas­es, and we are con­fi­dent in our abil­i­ty to respond to the needs of our patients.
As a rur­al hos­pi­tal, our pri­ma­ry pur­pose is to pro­vide the very best care for our com­mu­ni­ty. If we are not able to pro­vide that care at Ivin­son, we ensure patients are trans­ferred to a facil­i­ty that can. This has always been our strat­e­gy and con­tin­ues to be a fac­tor in our patient care and trans­fer process.
We have tak­en sev­er­al mea­sures at Ivin­son to ensure we are in the best posi­tion pos­si­ble to accom­mo­date our community's needs. Sev­er­al mem­bers of our clin­i­cal staff have trained out­side of their usu­al areas to be able to pro­vide cov­er­age where it is need­ed most. Although our sup­plies and per­son­al pro­tec­tive equip­ment resources are not a point of con­cern, staff con­tin­ue to make con­ser­va­tion efforts to pre­serve sup­plies where possible.
At Ivin­son, we are doing our part to pro­tect our com­mu­ni­ty and our patients by wear­ing masks, prac­tic­ing social dis­tanc­ing and stay­ing home when sick. I ask that you do your part to pro­tect your neigh­bors, co-work­ers and friends as well. We are all in this togeth­er, and togeth­er we can reduce the spread of COVID-19 with­in our community.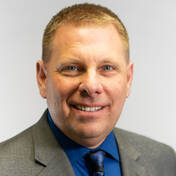 Doug Faus
Chief Executive Officer
sign up for our email newsletter