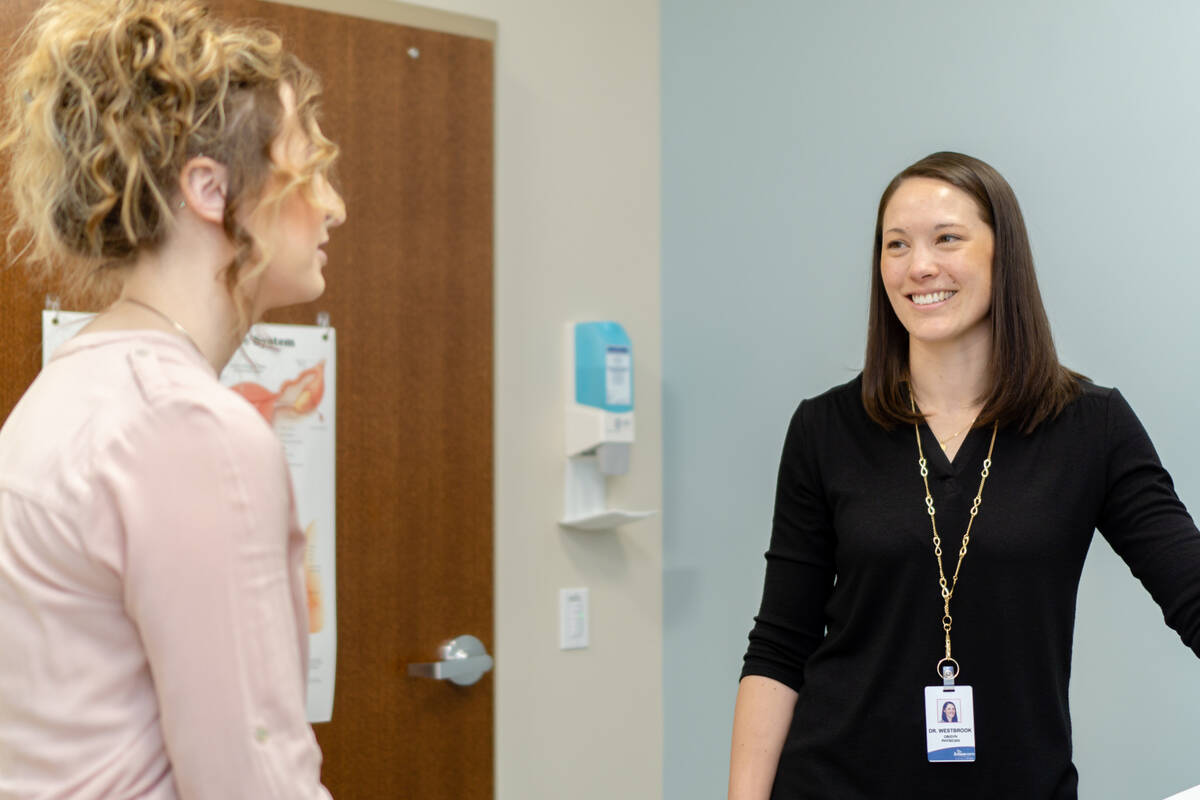 Hospital Updates
Saratoga Outreach
The Saratoga Valley will soon be welcoming Ivinson Medical Group specialty providers to town.
Start­ing this month, Ivin­son Med­ical Group's Women's Health Clin­ic providers will begin mak­ing bi-month­ly trips to Sarato­ga to vis­it patients at the Plat­te Val­ley Clinic.
"Since return­ing to Laramie to prac­tice 6 years ago, I have cared for many women from Car­bon Coun­ty," Women's Health physi­cian Dr. Kim West­brook said. ​"Since start­ing the new IMG Women's Health Clin­ic, estab­lish­ing a remote clin­ic to Car­bon Coun­ty has always been a goal. This past year, the Sarato­ga com­mu­ni­ty reached out to Ivin­son Med­ical Group to request our med­ical ser­vices. Since that time, we have start­ed to orga­nize the remote clinic."
The Women's Health Clin­ic will be the first of many spe­cial­ty providers trav­el­ling to the val­ley. They will be joined by ENT (ear, nose and throat), gen­er­al surgery and urol­o­gy in the fall.
"Out­reach and coor­di­na­tion of care is impor­tant for Ivin­son Memo­r­i­al Hos­pi­tal and also for the Sarato­ga com­mu­ni­ty. We are excit­ed to be here and to be able to offer these ser­vices," said Ivin­son Chief Oper­at­ing Offi­cer, Hol­ly Zajic.
Patients vis­it­ing providers at the Plat­te Val­ley Clin­ic can expect the same qual­i­ty of care they receive at Ivin­son, with ser­vices made avail­able clos­er to home.
"Our patients should be able to receive most women's health ser­vices in Sarato­ga," Dr. West­brook said. ​"This will be very help­ful for our preg­nant patients who require fre­quent vis­its. This will allow them to squeeze in a vis­it with­out hav­ing to take off work or find child­care for their families."
As oth­er providers plan to vis­it Sarato­ga in the near future, they are now avail­able for tele­health visits.
"We have the abil­i­ty to do tele­health vis­its with patients in the event our team can­not make it to Sarato­ga due to weath­er. Dur­ing these times, we are hop­ing to have a nurse avail­able to vis­it with the patient in the Sarato­ga Clin­ic and then do a vir­tu­al vis­it from Laramie."
To sched­ule an appoint­ment with an Ivin­son provider via tele­health or at the satel­lite clin­ic, call Ivin­son Med­ical Group at 307−755−4540.
sign up for our email newsletter