CEO Message
Staying in the Fight
A message from our CEO, Doug Faus, thanking first responders and discussing community health.
To the Albany Coun­ty Community:
This past year has not been an easy one. In the time spent apart from one anoth­er, we have con­tin­ued to build a com­mu­ni­ty that stands together.
I can­not express enough thanks to the brave men and women that are respond­ing to the near­by wild­fires that have con­sumed our wilder­ness areas. My thoughts are with the count­less per­son­nel that are bat­tling in our moun­tains and all those dis­placed by the Mullen Fire. I urge our com­mu­ni­ty to take all nec­es­sary pre­cau­tions to pro­tect your­selves from wild­fire smoke that can cause oth­er under­ly­ing con­di­tions to flare up in harsh environments.
COVID-19 con­tin­ues to spread in our com­mu­ni­ty and through­out the state of Wyoming. In the last week, there has been a spike in pos­i­tive cas­es. The num­ber of COVID-19 hos­pi­tal­iza­tions are climb­ing at local and state lev­els and serve as a reminder to us all that COVID-19 is not over. It con­tin­ues to be as impor­tant as ever to keep each oth­er safe. We need to keep wash­ing our hands, wear­ing a mask in pub­lic places and mon­i­tor­ing our own health.
As flu sea­son approach­es, it is high­ly encour­aged to pro­tect your health by receiv­ing the influen­za vac­cine. Flu shots are avail­able at the hos­pi­tal, at your health­care provider's office, the phar­ma­cy, the gro­cery store and at Pub­lic Health. There are count­less easy and afford­able options for you to pro­tect your­self from flu ill­ness. I encour­age you to take advan­tage of these oppor­tu­ni­ties in our com­mu­ni­ty and don't delay in get­ting your flu shot.
If you do find your­self feel­ing under the weath­er, give your­self time to recu­per­ate. If you are hav­ing cold or flu symp­toms, stay home, stay hydrat­ed and stay rest­ed. Call your health­care provider if you have ques­tions about your symp­toms. If you require emer­gent care, call 911 or go to the emer­gency room. We often try to pow­er through days when we feel unwell which can result in feel­ing worse and poten­tial­ly spread­ing ill­ness to oth­ers. Take care of your­self — it will ben­e­fit you and all those around you.
Ivin­son con­tin­ues to take extra pre­cau­tions for the safe­ty of our patients, staff and com­mu­ni­ty. Pub­lic entrances remain lim­it­ed to the East Patient entrance, the park­ing garage and the Emer­gency Room. Vis­i­tor restric­tions also remain in place. We have been adjust­ing oper­a­tions to con­tin­ue dri­ve-up COVID-19 test­ing through­out the win­ter months and are work­ing on process­es to ensure your expe­ri­ence is as effi­cient as pos­si­ble. We are now ask­ing all patients plan­ning to be test­ed in our garage to spend a few min­utes before they arrive and call 307−755−4355 to pre-reg­is­ter in order to reduce wait times.
In good times and bad, we have come togeth­er to face the many obsta­cles that 2020 brings. I'm ask­ing you to keep fight­ing the good fight. There is still much to be done and we are not fin­ished yet.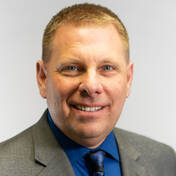 Doug Faus
Chief Executive Officer
sign up for our email newsletter