Foundation Updates
15 July 2020
Supporting our Community Hospital
A message from Ivinson Memorial Hospital Foundation Board President, Nancy Stutzman on COVID-19 impacts and plans for the future.
While the new decade is off to quite the bang, it is not what any of us could have expected.
Time that is usually spent planning for our grandest event of the year, became an all hands on deck effort to ensure the safety of our community. Supporting our healthcare workers and slowing the spread of COVID-19 quickly became our top priority. Although it saddened us to cancel the La Grande Fleur this year, we are excited to announce recent developments in the Foundation and plans for the future.
In response to COVID-19, the Foundation felt it imperative to do what we could to support our frontline staff at Ivinson. The Employee Emergency Relief Fund was created to provide financial assistance to Ivinson employees facing hardship as a result of COVID-19. Through funds committed by the Foundation, the committee has been able to provide relief to employees whose households have faced increased expenses or loss of income. By supporting our staff through this state of emergency, they are able to focus on what they do best, caring for our community.
Recently, we welcomed our new Executive Director Maria Medina, EdD to the Ivinson Memorial Hospital Foundation. Maria previously served in director positions for both the Northern Component of the Colorado Medical Society and Susan G. Komen for the Cure, Wyoming. A University of Wyoming alumni, Maria is excited to be back in Laramie and is looking forward to getting to know our community and all those that support our hospital through the Foundation.
We are happy to announce that our annual Health Links Golf Tournament will be held this August 14th through 16th at the Jacoby Golf Course. Considering current health recommendations and guidelines, this year's tournament will have a different feel than in years past. We will be replacing our usual games and gatherings for premier tee times and exclusive time on the green for you and your team. Ensuring that our safety measures are up to par, this year's event will offer teams more time on the course, cut down on wait times and give golfers peace of mind that their health and the health of others is not at risk. More information on the event will be available on our website with instructions on how to register.

We are looking forward to driving home the second half of 2020 with the support of our neighbors and greater community. Throughout this global health crisis, our hospital has been lifted up by sincere generosity and compassion from our community. For that, we thank you. We are hoping to resume all events in 2021, refreshed and revitalized. In the meantime, the Foundation wants to keep you updated more regularly and will be implementing a monthly update beginning in September of 2020.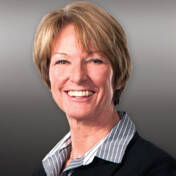 Nancy Stutzman
Board President