Foundation Updates
Supporting our Community Hospital
A message from Ivinson Memorial Hospital Foundation Board President, Nancy Stutzman on COVID-19 impacts and plans for the future.
While the new decade is off to quite the bang, it is not what any of us could have expected.
Time that is usu­al­ly spent plan­ning for our grand­est event of the year, became an all hands on deck effort to ensure the safe­ty of our com­mu­ni­ty. Sup­port­ing our health­care work­ers and slow­ing the spread of COVID-19 quick­ly became our top pri­or­i­ty. Although it sad­dened us to can­cel the La Grande Fleur this year, we are excit­ed to announce recent devel­op­ments in the Foun­da­tion and plans for the future.
In response to COVID-19, the Foun­da­tion felt it imper­a­tive to do what we could to sup­port our front­line staff at Ivin­son. The Employ­ee Emer­gency Relief Fund was cre­at­ed to pro­vide finan­cial assis­tance to Ivin­son employ­ees fac­ing hard­ship as a result of COVID-19. Through funds com­mit­ted by the Foun­da­tion, the com­mit­tee has been able to pro­vide relief to employ­ees whose house­holds have faced increased expens­es or loss of income. By sup­port­ing our staff through this state of emer­gency, they are able to focus on what they do best, car­ing for our community.
Recent­ly, we wel­comed our new Exec­u­tive Direc­tor Maria Med­i­na, EdD to the Ivin­son Memo­r­i­al Hos­pi­tal Foun­da­tion. Maria pre­vi­ous­ly served in direc­tor posi­tions for both the North­ern Com­po­nent of the Col­orado Med­ical Soci­ety and Susan G. Komen for the Cure, Wyoming. A Uni­ver­si­ty of Wyoming alum­ni, Maria is excit­ed to be back in Laramie and is look­ing for­ward to get­ting to know our com­mu­ni­ty and all those that sup­port our hos­pi­tal through the Foundation.
We are hap­py to announce that our annu­al Health Links Golf Tour­na­ment will be held this August 14th through 16th at the Jaco­by Golf Course. Con­sid­er­ing cur­rent health rec­om­men­da­tions and guide­lines, this year's tour­na­ment will have a dif­fer­ent feel than in years past. We will be replac­ing our usu­al games and gath­er­ings for pre­mier tee times and exclu­sive time on the green for you and your team. Ensur­ing that our safe­ty mea­sures are up to par, this year's event will offer teams more time on the course, cut down on wait times and give golfers peace of mind that their health and the health of oth­ers is not at risk. More infor­ma­tion on the event will be avail­able on our web­site with instruc­tions on how to register.

We are look­ing for­ward to dri­ving home the sec­ond half of 2020 with the sup­port of our neigh­bors and greater com­mu­ni­ty. Through­out this glob­al health cri­sis, our hos­pi­tal has been lift­ed up by sin­cere gen­eros­i­ty and com­pas­sion from our com­mu­ni­ty. For that, we thank you. We are hop­ing to resume all events in 2021, refreshed and revi­tal­ized. In the mean­time, the Foun­da­tion wants to keep you updat­ed more reg­u­lar­ly and will be imple­ment­ing a month­ly update begin­ning in Sep­tem­ber of 2020.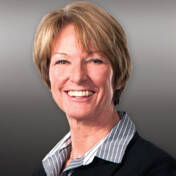 Nancy Stutzman
Board President
sign up for our email newsletter