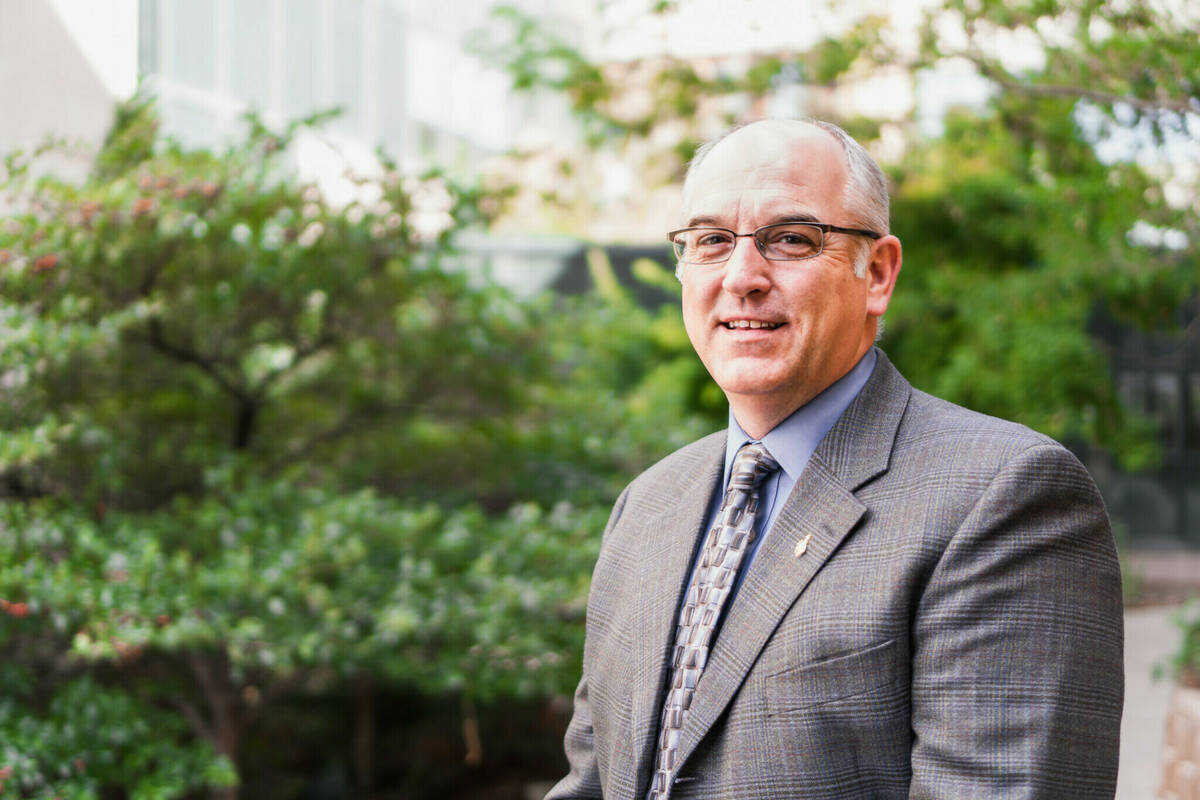 Press Release
14 October 2021
Terry Moss Joins Ivinson Leadership Team
Terry is excited to return to Laramie as Ivinson's new Chief Operations Officer
Ivinson has welcomed new Chief Operations Officer Terry Moss to the senior leadership team.
Moss will provide leadership in Ivinson's outpatient clinics, Ivinson Medical Group and the Meredith and Jeannie Ray Cancer Center. In addition, he will oversee Ivinson's ancillary services, which include clinical dietary, laboratory, pharmacy, cardiopulmonary, imaging, rehabilitation and patient access.
"Terry has worked in healthcare leadership roles over the last 15 years serving communities in Wyoming and Colorado," Chief Executive Officer Doug Faus said. ​"Terry brings a wealth of knowledge leading multi-specialty groups and hospital ancillary service lines, making him an excellent fit at Ivinson. We are excited to have his expertise in Laramie."
Moss is a Wyoming native from Pinedale whose dedication to healthcare has taken him throughout the region and back to the Equality State. Most recently, he served as the Chief Operating Officer at Memorial Hospital of Converse County in Douglas, Wyoming. There, Moss brought leadership to a growing provider team — expanding from 18 providers to 66, spanning 13 specialties in nine Wyoming counties. Additionally, Moss oversaw visiting providers and staff, contracting, day-to-day operations, retention and recruitment and various hospital services.
"I am excited to be back in Laramie and to have a role in furthering Ivinson's promise to be trusted partners in world-class healthcare," Moss said. ​"Ivinson has seen tremendous growth in recent years — not only in the construction of new facilities, but also in expanded specialty services to better serve patients. I am looking forward to continuing that growth and rekindling and building relationships with our staff, providers and within the community."
The University of Wyoming graduate holds a Master in Organizational Leadership as well as a bachelor's degree in communication. Following graduation, Moss stayed in Laramie and worked for UW Athletics for several years and continues to be very involved in the UW activities throughout the state. He is currently serving as the president-elect for the UW Alumni Association. Moss remains committed to serving his community and has been active in many organizations in addition to coaching youth sports.
He and his wife have two children and one dog and are happy to be closer to the University to cheer on the Pokes in brown and gold.