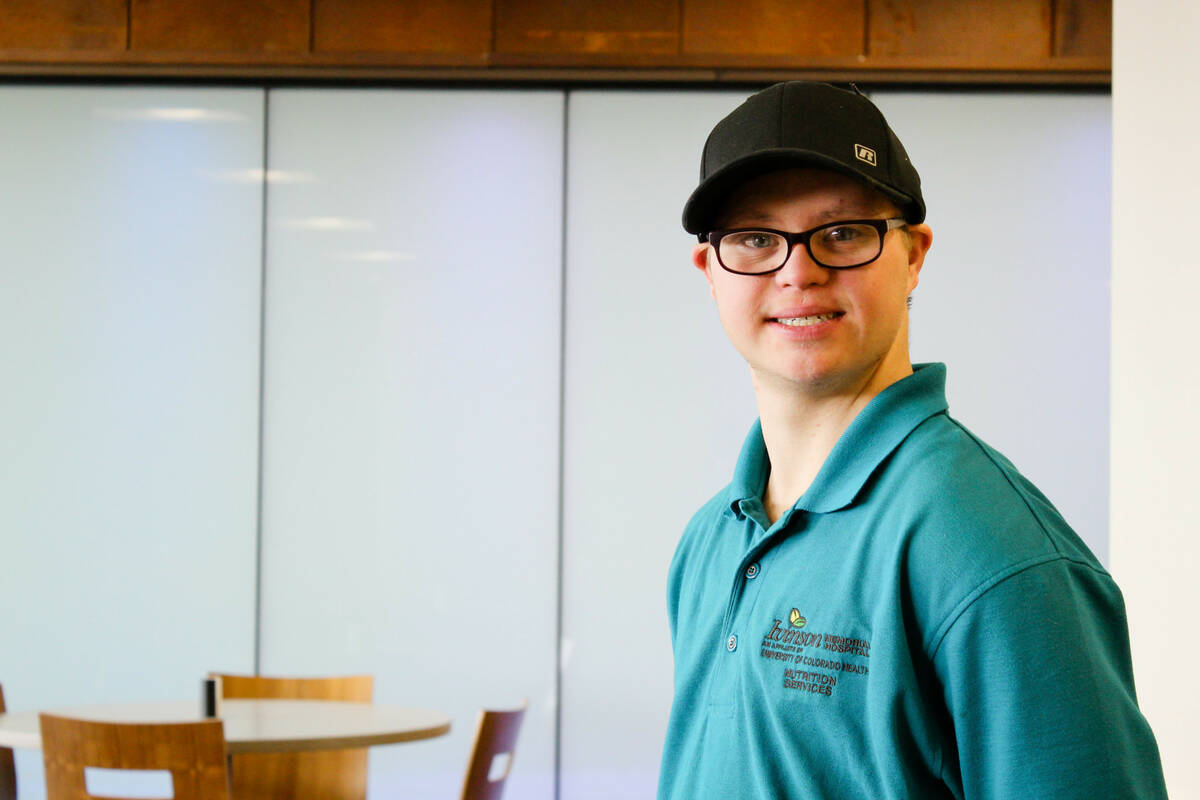 Employee Spotlight
26 May 2018
Timmy Frazier, Nutritional Services Assistant
Timmy Frazier joined the Ivinson team in August of 2017 as an Intern with Project SEARCH. Project SEARCH at Ivinson is a unique, nine month, job training program for young adults with intellectual disabilities.
The program is collaboration between Ivinson Memorial Hospital, The Wyoming Department of Workforce Services Division of Vocational Rehabilitation, Choice Adult Services and Albany County School District #1, which was founded in 2017. The most important goal of Project SEARCH at Ivinson is for each intern to be competitively employed by the completion of the program.
Timmy's first internship experience was with Ivinson's Dietary Department where the team quickly grew to appreciate Timmy's work ethic and positive attitude. After his internship, he was offered a permanent part-time position as a Nutritional Services Assistant. When asked what he enjoys most about Ivinson, Timmy said, ​"Doing my job well." In his current role, he has learned important lessons about teamwork and knowing when to jump in to help his co-workers.
Timmy is a Special Olympics medal winner in cross country skiing and also competes in power lifting and cycling. In addition to Special Olympics, Timmy is involved in his church and the Fellowship of Christian Athletes. He loves Laramie because he can envision living here independently while still being connected to his family.
Timmy is excited to continue to learn how to do things on his own, with the support of his teachers, family, and friends. Every day he says to himself, ​"I can do this!" We are proud of all that Timmy has accomplished with Project SEARCH and are lucky he is on our Ivinson team!