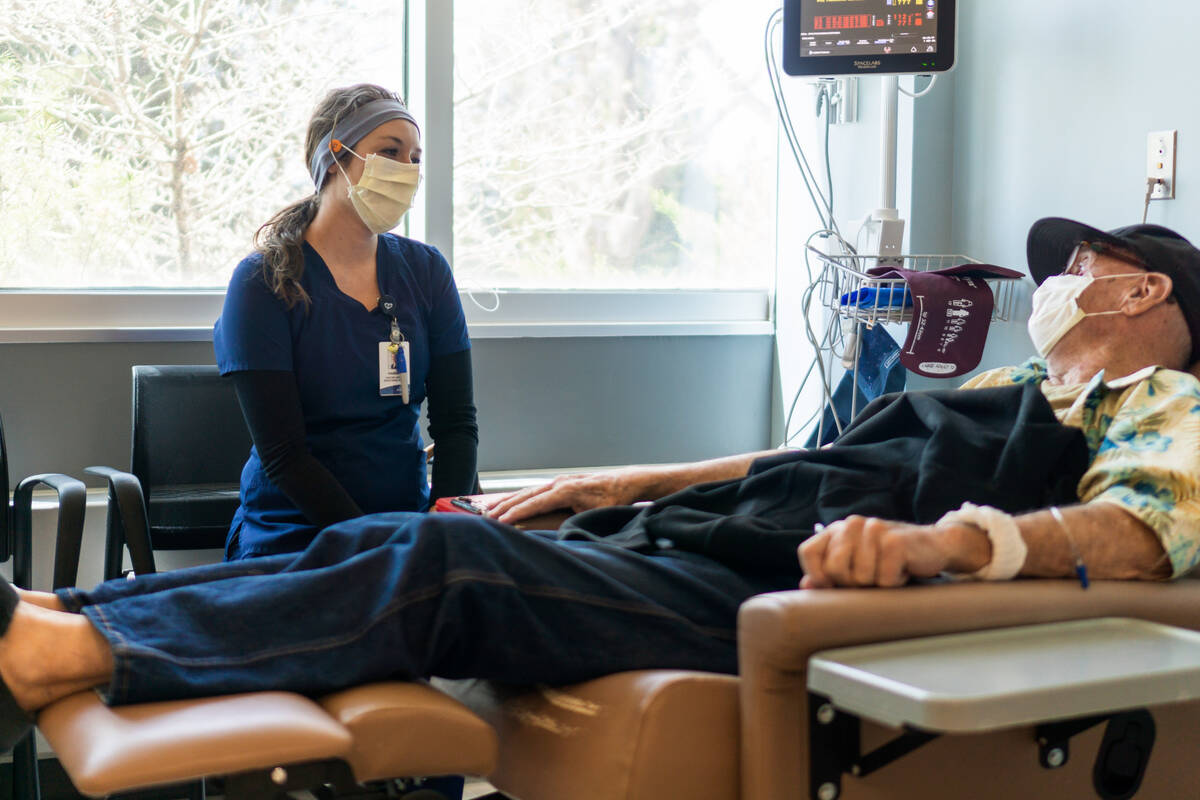 Press Release
18 February 2022
Top 100 Rural and Community Hospital
Ivinson Earns Top 100 Rural and Community Hospital Recognition 5 Years in a Row
For the fifth consecutive year, Ivinson Memorial Hospital was named a Top 100 Rural and Community Hospital by the Chartis Center for Rural Health.
Based on the results of the Chartis Rural Hospital Performance INDEX™, this annual recognition program honors outstanding performance among the nation's rural hospitals.
The Chartis Rural Hospital Performance INDEX uses publicly available data to measure hospital performance across several areas from patient outcomes to hospital operations and finance. Ivinson has been recognized as a top performer in the measured areas which includes managing risk, achieving higher quality, securing better outcomes and increasing patient satisfaction.
"It is not by accident that our hospital has achieved this ranking five years in a row," said Doug Faus, Ivinson Chief Executive Officer. ​"Continuous improvement focused on our patients and the care our entire team provides are what have earned us this top recognition."
The Top 100 Rural and Community Hospital list was introduced in 2016. Ivinson first earned Top 100 designation in 2018 and has maintained the honor every year since. The 2022 list was determined by hospital performance in the following eight areas: inpatient market share, outpatient market share, quality, outcomes, patient perspective, cost, charge and financial efficiency.
"Despite unprecedented adversity, rural providers continue to display resiliency and a steadfast commitment to their communities," said Michael Topchik, National Leader, The Chartis Center for Rural Health. ​"Honoring the Top 100 is one of the highpoints of our year. We are delighted to recognize the exceptional performance and innovation of this year's recipients, particularly in light of the extraordinary challenges facing America's rural health safety net."
Ivinson is one of four Wyoming hospitals to earn a Top 100 Rural and Community Hospital designation in 2022. Other facilities earning 2022 Top 100 recognition include Sheridan Memorial Hospital, St Johns Health in Jackson and Evanston Regional Hospital.
The complete list of the 2022 Top 100 Critical Access Hospitals and the 2022 Top 100 Rural & Community Hospitals can be found on the Chartis Group website.