Foundation Updates
17 January 2020
Women InCourage Funding Night
Written by Katherine Ratigan
On November 13, 2019, Women inCourage members shared an inspiring evening in the beautiful, newly constructed, third floor of the Medical Office Building at Ivinson.
The evening began with Jen Peterson, Ivinson Memorial Hospital Physical Therapist, and Caity Beck, RN, sharing a story of the impact last years' Women inCourage funding night has made for the hospital, staff and one patient in particular.
A patient was admitted to the hospital in very poor health, and clinical staff did everything they could each day to keep her alive. Slowly, her health began to improve. She defeated all odds against her and now it was time to begin rehabilitation to return home. While she was continuing to get stronger, staff expressed safety concerns for the patient and suggested using the bariatric recliner.

The bariatric recliner was a request from Rehabilitation Services (physical and occupational therapy) and the Medical/​Surgical Unit during the Women inCourage 2018 grant cycle. Staff spoke to the increase of obesity rates and the demand for healthcare equipment to accommodate all patients who visit Ivinson.
A bariatric recliner accommodates up to 660 pounds and provides independence, comfort, and functionality for bariatric patients.

With no other options to safely complete rehabilitation, the future looked bleak. However, with the support of encouraging staff, this patient's health continued to improve, her attitude completely changed as if a fire was lit inside of her soul. The bariatric recliner on the Medical/​Surgical Unit saved this woman's life.

Without Women inCourage, the bariatric chair may not have been purchased. This chair is changing lives of patients who visit Ivinson Memorial Hospital. Hospital staff are inspired and their ability to provide exceptional care to every patient becomes a reality. The Laramie community as a whole is supported by Women inCourage. Thank you for giving of yourself to help others, we are so grateful for each of you.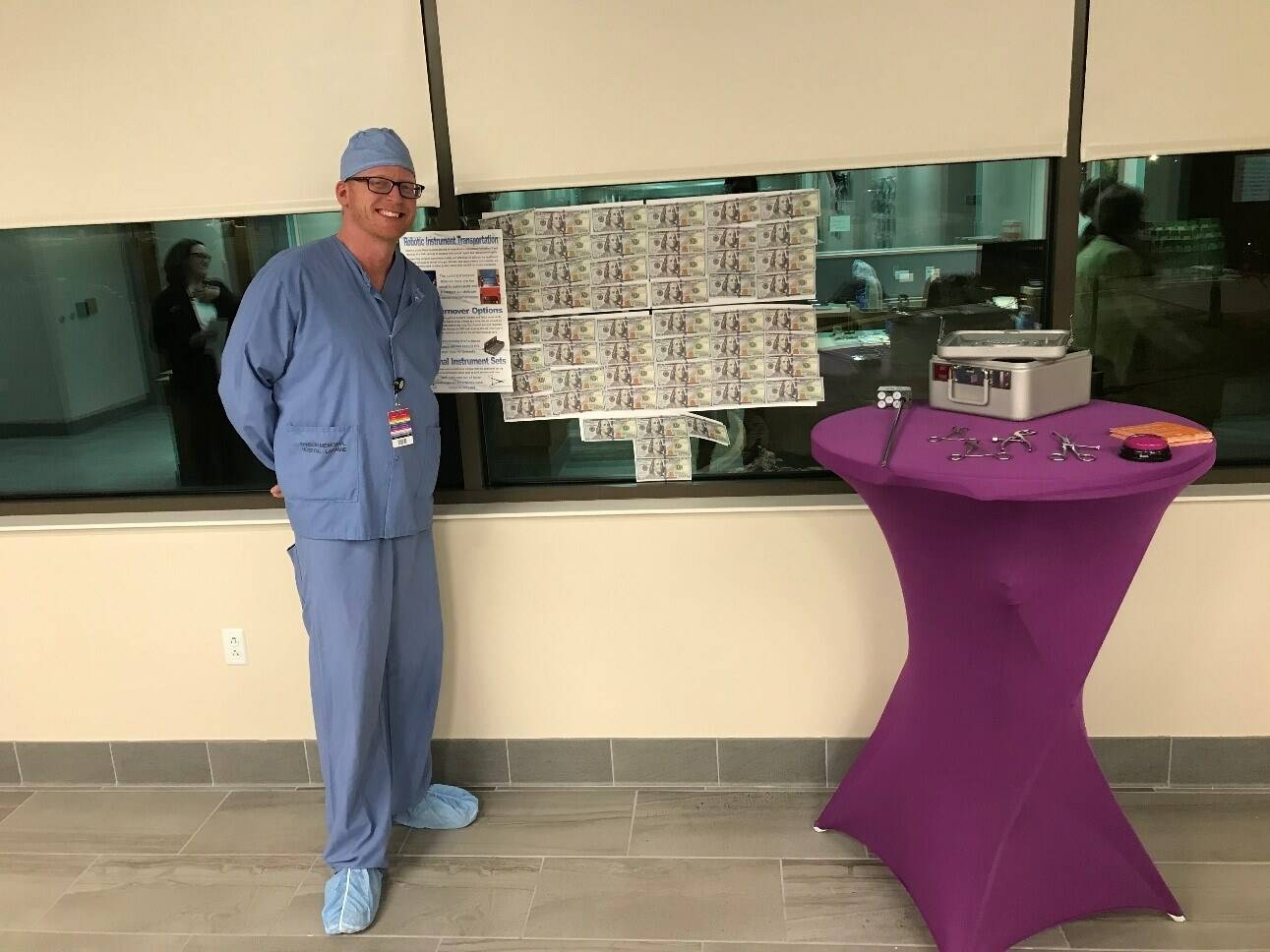 During the final funding night for 2019, Women inCourage funded three essential projects for Ivinson. Grant applications were submitted by Ivinson's Surgery/​​Sterile Processing department, Family Care Unit and Ivinson Medical Group's Women's Health Clinic. All were approved by the Women inCourage committee. Women in attendance listened to staff members from each department who described their project and how it will benefit staff and patient care.
The Family Care Unit requested a Novii Wireless Patch System. This system allows pregnant patients the opportunity to be active during their labor while the baby is being monitored. Family Care currently has one Novii Wireless Patch and has budgeted for a second. However, the unit typically has more than two women in labor at the same time and the last to arrive does not get the same freedom the first woman has. The funding of this monitoring system provides patients freedom of movement with a belt free labor experience. This equipment empowers patients and is an asset to women in our community who visit Ivinson for their pregnancy and labor care.
Surgery/​Sterile Processing requested special orthopedic instruments and storage containers that will optimize staff time and help to provide exceptional patient care. The DaVinci Robot and Orthopedics will specifically benefit from this purchase. The purchase also lessens the stress placed on staff for sterilization turnover time and will offer a better experience for patients overall.
The Ivinson Medical Group Women's Health Clinic recently developed a new program, Stork Support. Stork Support provides essential newborn items to new mothers and families in need. The program provides car seats, pack and plays, infant carriers, and other essentials in a collaborative effort to support new parents and keep newborn babies safe. Those who work in the clinic have commented that staff morale has improved as a result of being able to help those in need and donate back to our community.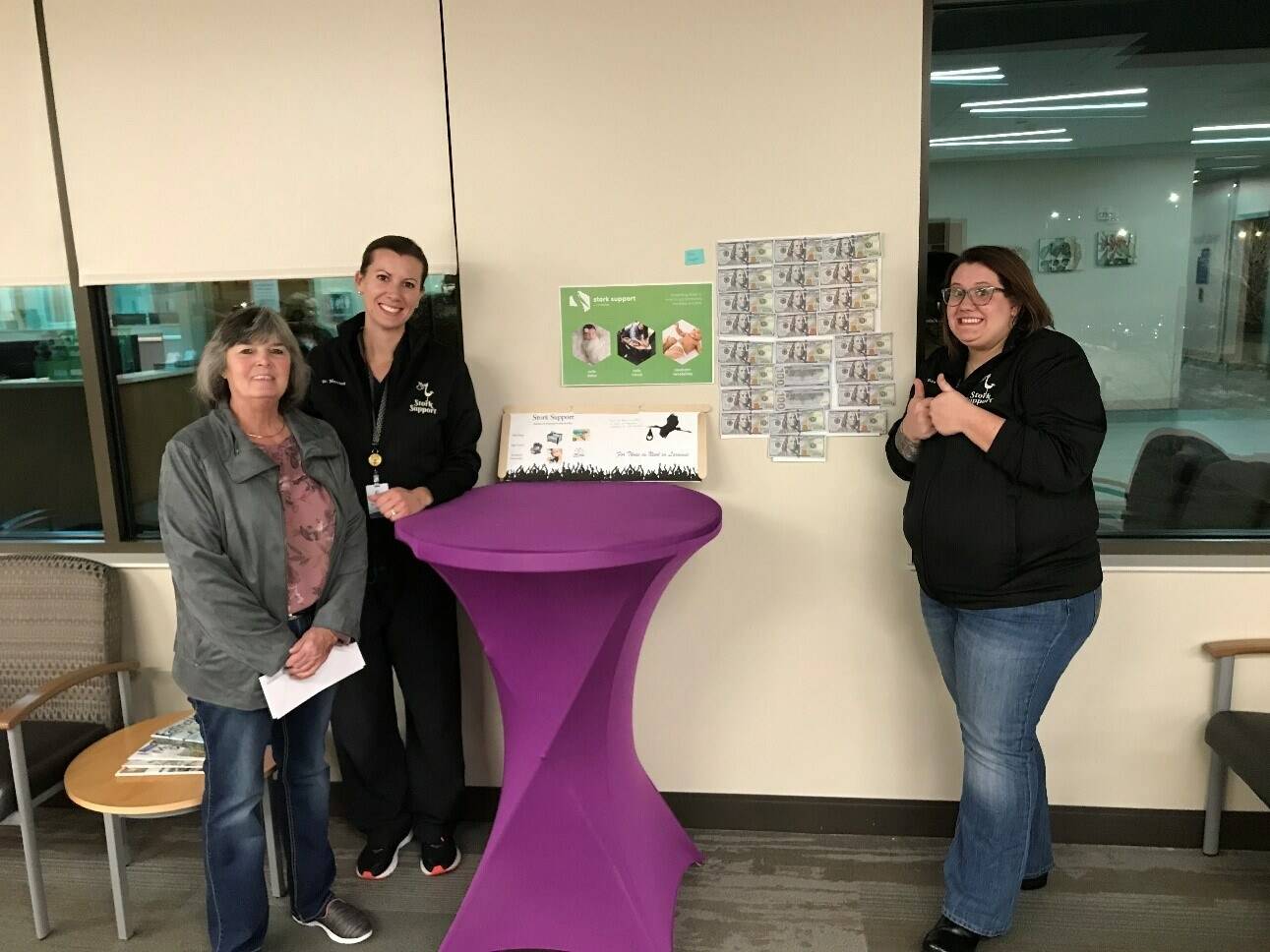 Women inCourage is an inspired group of women committed to thinking big about the future of healthcare in Laramie, Wyoming. Quality healthcare helps communities thrive, and the members of Women inCourage fund programs and purchases for Ivinson Memorial Hospital. This funding circle gathers quarterly at various locations throughout Laramie.