CEO Message
Wrapping Up 2020
A message from our CEO, Doug Faus, wrapping up this year and discussing the COVID-19 vaccine.
To our Laramie community:
This time of year, many of us find our­selves ready to wrap things up. Whether it is wrap­ping up gifts or the last of your hol­i­day to-do's, many of us are ready for the hol­i­days and to leave 2020 in the rearview mirror.
For myself, nav­i­gat­ing the count­less obsta­cles 2020 has thrown our way has been a learn­ing expe­ri­ence. COVID-19 required us to make adjust­ments quick­ly and find new ways to shop, work, edu­cate and com­mu­ni­cate. At Ivin­son, it changed the way we pro­vide health­care. We began pro­vid­ing vir­tu­al vis­its, where patients can see their provider from the com­fort of their own home. We adjust­ed our oper­a­tions to offer dri­ve-up COVID-19 test­ing and con­tin­ue to offer dri­ve-up test­ing through the win­ter months. Our team adapt­ed and so did our community.
Recent­ly, the U.S. Food and Drug Admin­is­tra­tion issued an emer­gency use autho­riza­tion on a COVID-19 vac­cine with a sec­ond vac­cine expect­ed to be close behind. Both vac­cines have under­gone and passed sev­er­al health and safe­ty stan­dards as well as proved effec­tive in phase 1, 2, 3 clin­i­cal tri­als among tens of thou­sands of ran­dom­ized par­tic­i­pants. This has allowed for health­care work­ers across the coun­try to begin receiv­ing the vac­cine, includ­ing staff at hos­pi­tals in Wyoming.
Ivin­son is grate­ful to have the oppor­tu­ni­ty to pro­vide our nurs­es, providers and staff vol­un­tary COVID-19 vac­cines as part of the ini­tial phase of vac­cine dis­tri­b­u­tion. Vac­cines received at Ivin­son will be dis­trib­uted in accor­dance to the State of Wyoming's vac­cine dis­tri­b­u­tion guide­lines which call for health­care work­ers with the most fre­quent and direct inter­ac­tion with COVID-19 patients to be vac­ci­nat­ed first. Many of you will have ques­tions about the vac­cine and Ivin­son will be here to answer those ques­tions. We have devel­oped a web­page ded­i­cat­ed to COVID-19 vac­cine avail­abil­i­ty, safe­ty and dis­tri­b­u­tion at Ivin­son. This page will be con­tin­u­al­ly updat­ed to pro­vide our com­mu­ni­ty with the most rel­e­vant infor­ma­tion as it becomes avail­able to us.
While this news is a piv­otal step in recov­er­ing from this pan­dem­ic, now remains a cru­cial time to care for your­self and for your neigh­bor. Wash­ing your hands, wear­ing a mask in pub­lic places and social dis­tanc­ing are all impor­tant to con­tin­ue doing through­out the hol­i­days. While coro­n­avirus is one thing we would like to leave in 2020, it will not expire on New Year's.
When look­ing back at what you accom­plished in 2020, you should not be dis­ap­point­ed. In a year full of uncer­tain­ty, you shift­ed gears. You com­mut­ed from din­ing room tables and makeshift home offices. You took on home­school­ing and dis­tance learn­ing. You ate and shopped local. You Zoomed and Face­timed, both for busi­ness and plea­sure. You did so much this year that you had nev­er planned on, but the job is not fin­ished. While you wrap up your year, know that we are enter­ing the New Year on a hope­ful and opti­mistic note. 2020 did not defeat us, it taught us that by car­ing for one anoth­er, we all come out of this stronger.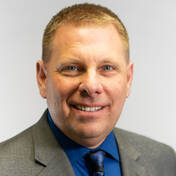 Doug Faus
Chief Executive Officer
sign up for our email newsletter