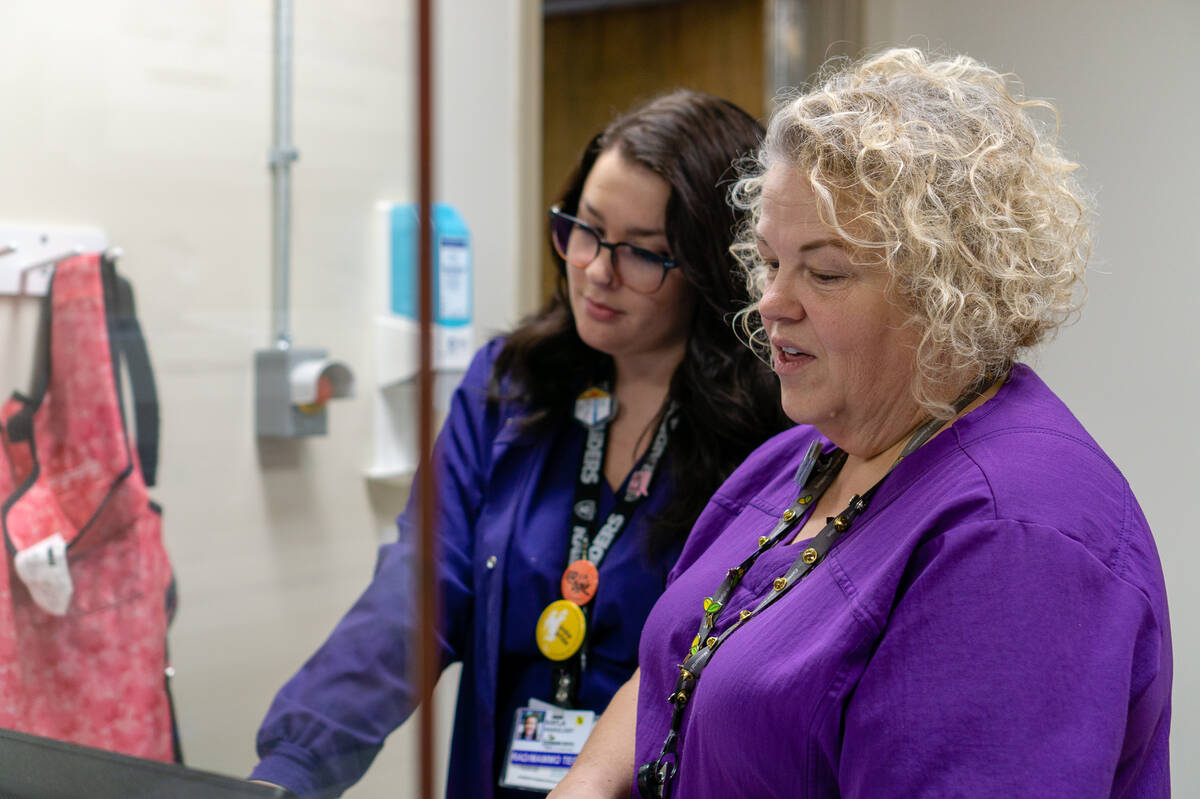 main line
(307) 755-4640
Monday – Friday except holidays
8:00am – 3:00pm later appointments available by request
other services
New tech­nolo­gies at IMH, such as the new Hologic 2D/3D mammog­ra­phy machine, make it possi­ble for our breast cancer experts to iden­tify 41% more inva­sive cancers of to 15 months earlier than a tradi­tional mammo­gram machine alone.
The 3D mammog­ra­phy machine allows the radi­ol­o­gist to exam­ine breast tissue layer by layer and reduces the need for unnec­es­sary call­back by 40%.

The newly remod­eled private suite was designed with our patients in mind. Each wait­ing and dress­ing area provide the patient with more privacy, discre­tion, and comfort.
our services
3

D Screen­ing Mammogram

3

D Diag­nos­tic Mammogram
Diag­nos­tic Ultrasound
Breast

MRI

Stereo­tac­tic Core Breast Biopsy
Lumpec­tomy Imag­ing Guidance
Ultra­sound Guided Cyst Aspiration
Ultra­sound Guided Breast Core Biopsy
Sentinel Lymph Node Imag­ing Guidance
screen­ing mammo­gram exams
Symp­toms: None
Part of routine annual exam. Usually consists of four views. Addi­tional views may be required to visu­al­ize breast tissue more effec­tively. Eval­u­a­tion of augmented breasts includes the above, as well as implant displaced views.
Cost: Bill­able to your insur­ance. Usually covered as a well­ness exam.
Screen­ing mammog­ra­phy is performed annu­ally on asymp­to­matic (no symp­toms) women age 40 and older who are at aver­age risk for breast cancer.
Women with known BRCA muta­tion or with increased breast cancer risk: yearly start­ing by age 30, but not before age 25.
Breast cancer patients with a previ­ous diag­no­sis who have already had a bilat­eral breast 6 month follow-up and the surgi­cal margins are clean.
Screen­ing mammo­grams should be consid­ered as long as you are in good health and are will­ing to undergo addi­tional test­ing, includ­ing biopsy, if an abnor­mal­ity is detected.
diag­nos­tic mammo­gram exams
Symp­toms: skin changes, pain, discharge, lumps recent abnor­mal mammo­gram, recent breast cancer diagnosis.
This screen­ing requires more images to obtain complete image of the breast, it requires more time than a screen­ing mammo­gram. The tech­nol­o­gist may magnify a suspi­cious area to produce a detailed image that can help the Radi­ol­o­gist make an accu­rate diag­no­sis. Diag­nos­tic mammog­ra­phy is performed under the imme­di­ate super­vi­sion of the inter­pret­ing Radiologist.
Cost: Bill­able to your insur­ance. Usually NOT covered as a well­ness exam.
A find­ing detected on screen­ing mammog­ra­phy that requires further imag­ing evaluation.
A short-inter­val follow-up for earlier prob­a­bly benign radi­ographic findings.
Asymp­to­matic (no symp­toms) breast cancer patients previ­ously treated may undergo screen­ing or diag­nos­tic mammog­ra­phy at the discre­tion of the facility.