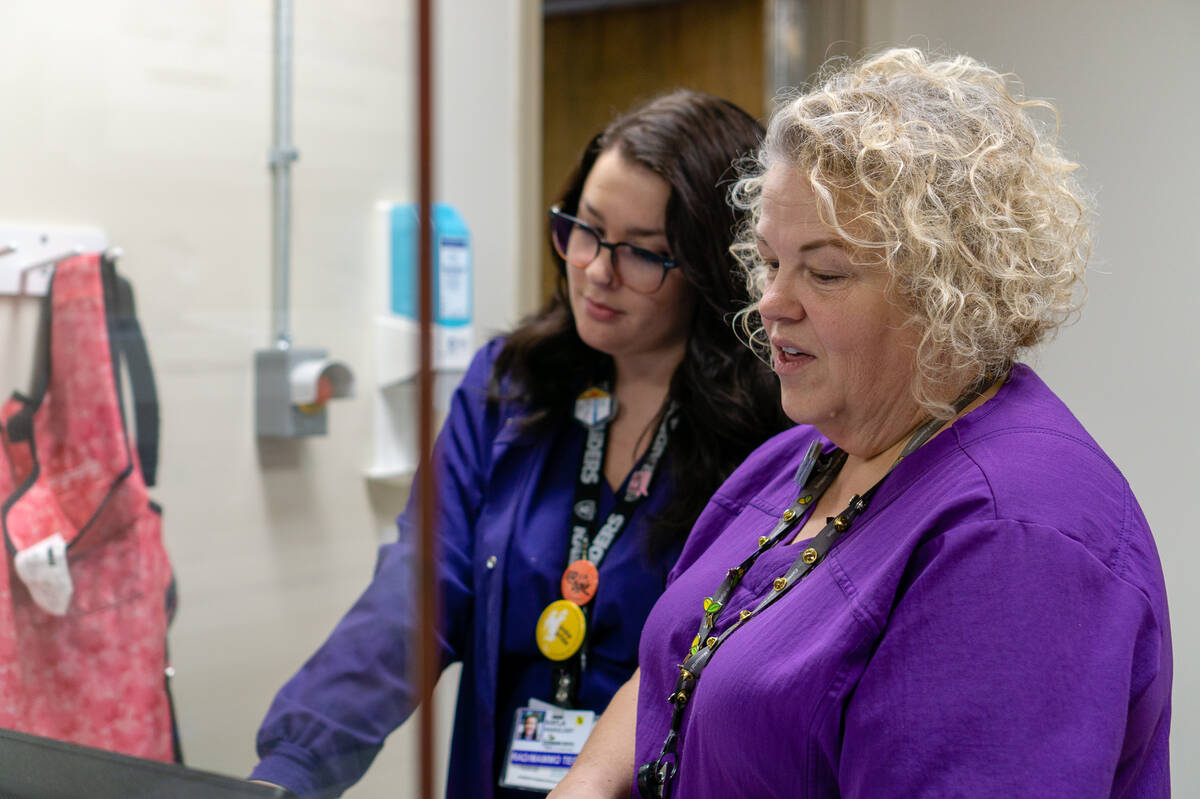 main line
(307) 755-4640
Monday – Friday except holidays
8:00am – 3:00pm later appointments available by request
New technologies at IMH, such as the new Hologic 2D/3D mammography machine, make it possible for our breast cancer experts to identify 41% more invasive cancers of to 15 months earlier than a traditional mammogram machine alone.
The 3D mammography machine allows the radiologist to examine breast tissue layer by layer and reduces the need for unnecessary callback by 40%.

The newly remodeled private suite was designed with our patients in mind. Each waiting and dressing area provide the patient with more privacy, discretion, and comfort.
our services
3

D Screening Mammogram

3

D Diagnostic Mammogram
Diagnostic Ultrasound
Breast MRI
Stereotactic Core Breast Biopsy
Lumpectomy Imaging Guidance
Ultrasound Guided Cyst Aspiration
Ultrasound Guided Breast Core Biopsy
Sentinel Lymph Node Imaging Guidance
screening mammogram exams
Symptoms: None
Part of routine annual exam. Usually consists of four views. Additional views may be required to visualize breast tissue more effectively. Evaluation of augmented breasts includes the above, as well as implant displaced views.
Cost: Billable to your insurance. Usually covered as a wellness exam.
Screening mammography is performed annually on asymptomatic (no symptoms) women age 40 and older who are at average risk for breast cancer.
Women with known BRCA mutation or with increased breast cancer risk: yearly starting by age 30, but not before age 25.
Breast cancer patients with a previous diagnosis who have already had a bilateral breast 6 month follow-up and the surgical margins are clean.
Screening mammograms should be considered as long as you are in good health and are willing to undergo additional testing, including biopsy, if an abnormality is detected.
diagnostic mammogram exams
Symptoms: skin changes, pain, discharge, lumps recent abnormal mammogram, recent breast cancer diagnosis.
This screening requires more images to obtain complete image of the breast, it requires more time than a screening mammogram. The technologist may magnify a suspicious area to produce a detailed image that can help the Radiologist make an accurate diagnosis. Diagnostic mammography is performed under the immediate supervision of the interpreting Radiologist.
Cost: Billable to your insurance. Usually NOT covered as a wellness exam.
A finding detected on screening mammography that requires further imaging evaluation.
A short-interval follow-up for earlier probably benign radiographic findings.
Asymptomatic (no symptoms) breast cancer patients previously treated may undergo screening or diagnostic mammography at the discretion of the facility.