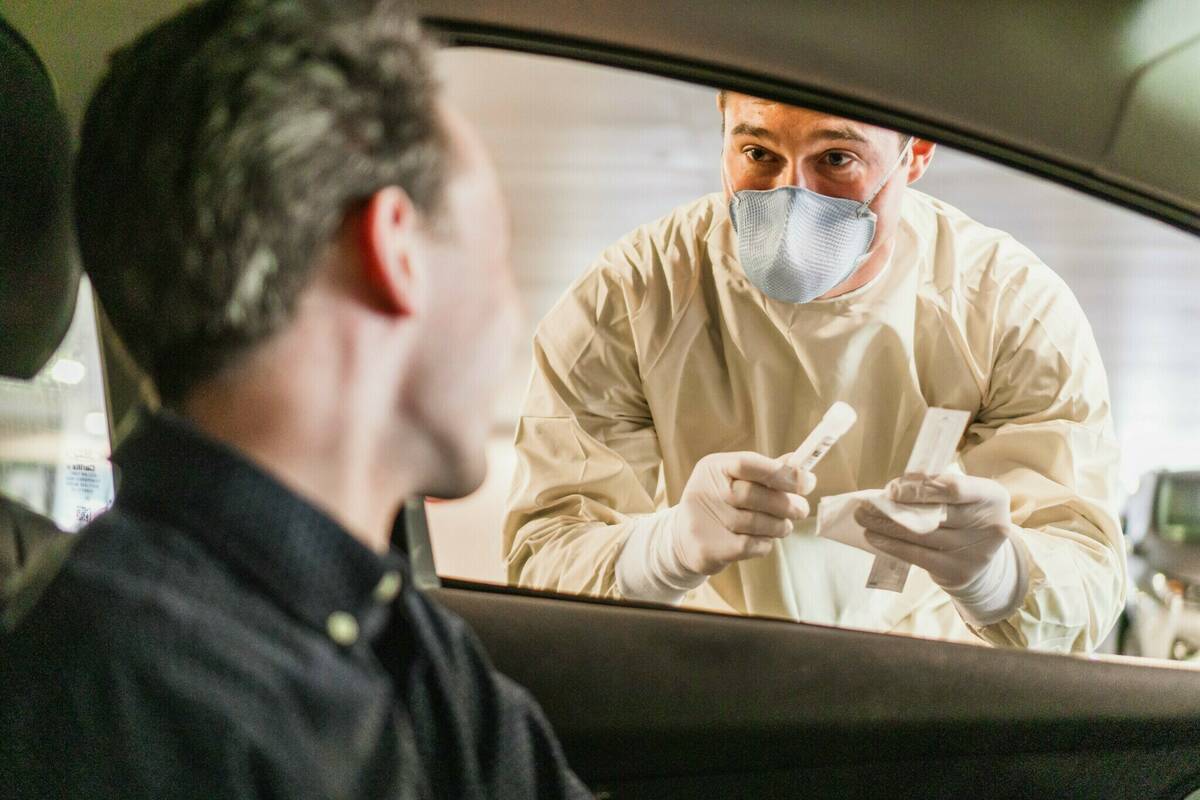 text to schedule
(307) 755‑4540
8:00am – 8:00pm Monday – Friday
9:00am – 1:00pm Saturday
Ivinson is excited to offer two types of COVID-19 testing to our community. We offer both a nasal swab test and a blood test. This page can help you understand the difference, as well as how you can get tested.
available tests
COVID-19 nasal swab test — A PCR (nasal swab) test can determine if someone currently has a COVID-19 infection.

COVID-19 antibody test — A serology antibody test (blood draw) can determine if someone was exposed to COVID-19 and now has antibodies.
Antibodies are proteins found in the blood that are produced as someone fights off a virus or bacteria.
The presence of COVID-

19

antibodies suggests that someone has been exposed to or been sick with the virus.
If a patient currently has possible COVID-

19

symptoms, it is likely too early for them to have antibodies to COVID-

19

. They should first have a nasal swab, and, if interested, antibody testing should be done

2

weeks after they first had symptoms.
billing + insurance
*Please check your individual policy to learn if PCR and antibody testing is covered. For most insurance plans, we will attempt to bill your insurance. You may be responsible for your co-pay or deductible amount. However, if your health plan denies this charge, you will receive a bill for the service.

testing for covid-19
COVID-19 testing is available six days a week at Ivinson's Convenient Care Clinic. Text us at (307) 755‑4540 to reserve your testing time.
COVID-19 Q+A
Q: Which tests can I get through Ivinson?
A: Ivinson is currently offering two types of testing. One type of test, called a PCR test, which can tell you if you have COVID-19 now. This test requires a nose swab. Ivinson is also offering an antibody test. This test can tell you if you've been exposed or if you were sick with COVID-19 in the past. This test requires a blood draw.
Q: What is the difference between an antibody test and a PCR test?
A: A nose-swab PCR test for COVID-19 looks for the presence of the virus in someone who is sick right now or has recently gotten better. An antibody test can see if someone has been exposed to COVID-19 and now has antibodies to the illness.
Q: What are antibodies?
A: When we get infections, our bodies create proteins to fight infections. These proteins are called antibodies.
Q: How long do antibodies to COVID-
19

last?
A: Researchers don't yet know how long antibodies to COVID-19 last or whether they protect people from getting sick in the future.
Q: Where is Ivinson conducting COVID-
19

testing?
A: Ivinson is conducting testing in the Convenient Care Clinic at Ivinson Medical Group. Convenient Care is located on the second floor of the Medical Office Building at Ivinson.
Q: How can I make an appointment to get a PCR or antibody COVID-
19

test?
A: You can reserve your testing time by texting us at (307) 755‑4540.
Q: What about physical distancing if I was already tested negative?
A: Regardless of whether you have antibodies to COVID-19 or a negative nasal swab test, you should continue physical distancing, frequent hand-washing and staying home if you develop symptoms of COVID-19.
Access Your Results
If you don't already have one, creating a My Health Connection account is a convenient way to see your results when they are available. For the best experience, download and access through the UCHealth app today, available on Apple and Google app stores.